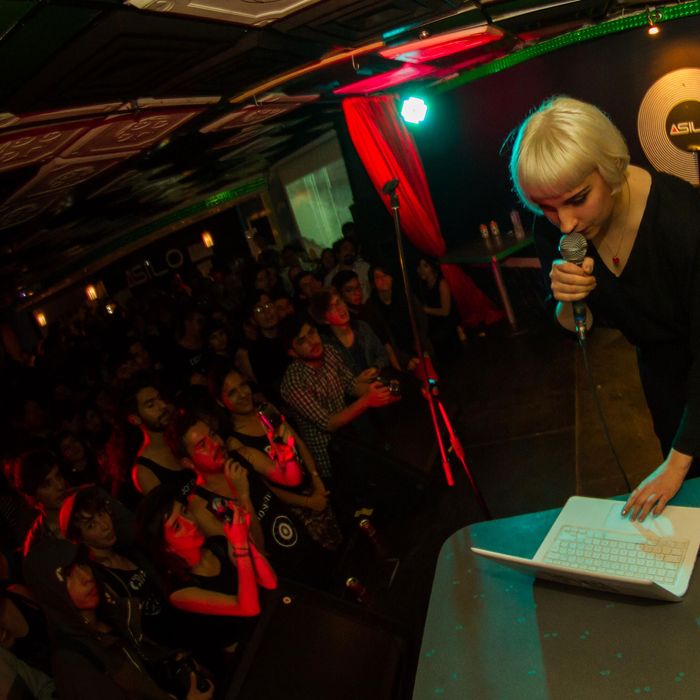 Asilo Bar in the Teusaquillo neighborhood of Bogotá.
Photo: Aldo Bello/Courtesy of Asilo
To help us plan a nightlife itinerary that goes beyond backpacker bars in La Candelaria, we turned to Julián Correcha, owner of RPM Records, a Zona Rosa space that, apart from having a good selection of vinyl and CDs of local and Latin American bands, has live music and DJ sets — plus local craft beers — on most nights of the week. Correcha starts off his nights at the shop, then moves throughout town.
8 p.m.: "I'll have dinner at Mini-mal, set in a large house located in Chapinero. It's one of my favorite places to eat in the city. The food is made with traditional Colombian ingredients, but with a twist, like braised morrillo, or hump of the zebu cow, served with tucupi, a fermented yucca extract from the Amazon. There are cocktails with chirrinchi, a spirit made from distilled panela [unrefined cane sugar] by the indigenous Wayúu on the Caribbean Coast, plus juices made from exotic Colombian fruits."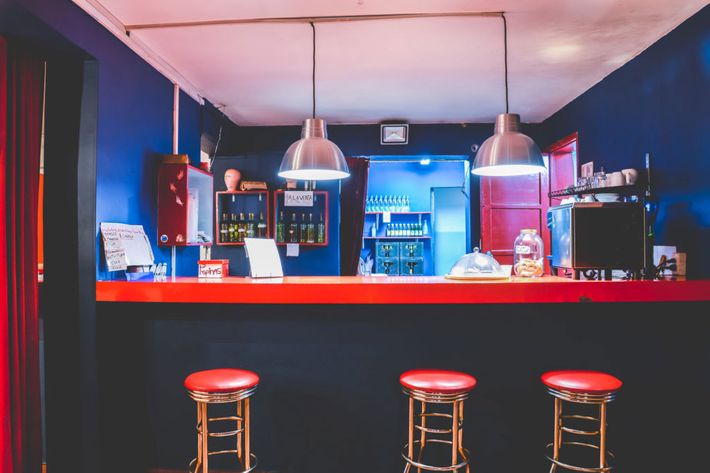 10:30 p.m.: "There are many places to enjoy the Bogotá nightlife and one of those is Matik Matik. This is a performance space in Chapinero, with very homemade décor, where the best live avant-garde music — electroacústica, experimental, contemporary, or free jazz — is presented in the city. They have several types of housemade rums, plus local lagers like Aguila and Poker."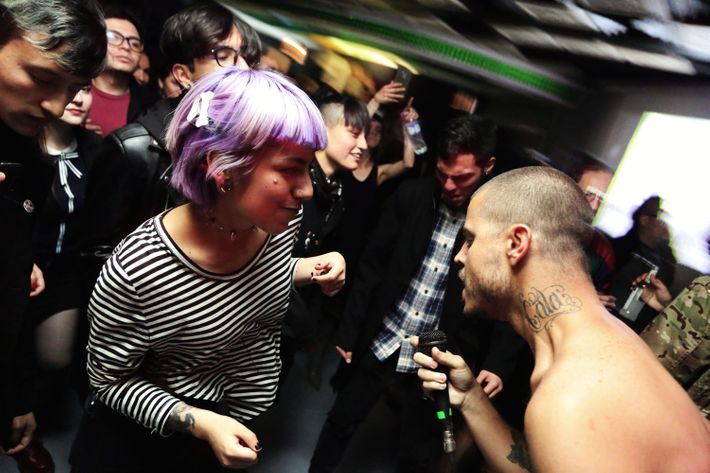 12:30 a.m.: "Asilo Bar in the Teusaquillo neighborhood is a place to go dancing: There's a lot of new wave, punk, and post-punk. There have been very few modifications since Asilo was what we call here in Bogotá a whiskería [brothel]. You can find the same drinks as other places, but the emphasis here is that you dance from when you enter until you leave."
2 a.m.: "You can keep dancing at Siboney, a hard-core salsa bar in one of the most commercial sectors of the city [the Galerias neighborhood]. Get fueled on local aguardiente and rums. Some people bring their own percussion instruments and there are impromptu performances all night."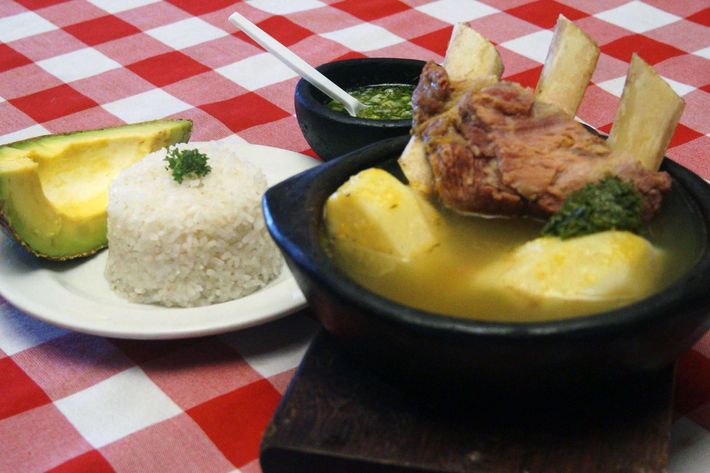 4 a.m.: "Around this time I'll go for something to eat. Desayunadero El Canon del Chicamocha has food from the Santander department [province], northeast of Bogotá. There's a delicious Santander-style cazuela and arepas. There's also Caldo Parao, more of a guerrero [warrior] place. It serves a caldo de costillo, or rib soup, to lift your spirits and because there is never a table available, you have to take the soup standing at the bar."