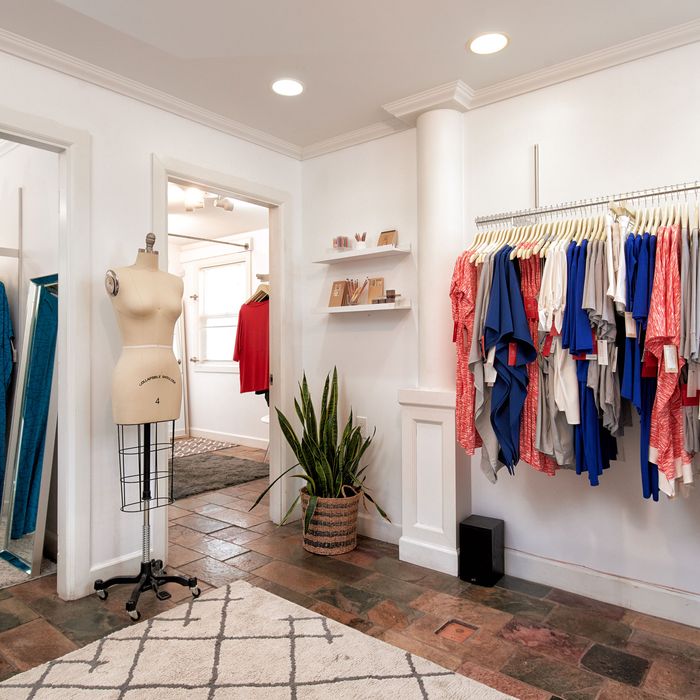 Ten Tomorrow in Honolulu.
Photo: Brandon Smith/Courtesy of Ten Tomorrow/Brandon Smith basmithphotos.com
Do yourself and everyone you know a favor and don't buy hula-girl dashboard ornaments and cheap ukuleles. Instead, let these local fashion and art luminaries light your way to the good stuff.
Local Expert No. 1: Clothing designer Allison Izu remembers a time when a career in Hawaiian fashion meant one of three things: Working in the surf industry, working for an aloha-shirt brand, or working in alterations. Izu, who returned to Oahu after earning a degree at the Fashion Institute of Technology in New York, helped change things. Her brand of elevated basics in neutral colors celebrates its tenth anniversary this year. She now has her own eponymous boutique in Honolulu's Kaimuki neighborhood, and a finger on the pulse of the city's shopping and design scenes. These are a few of her favorite local brands and shopping spots.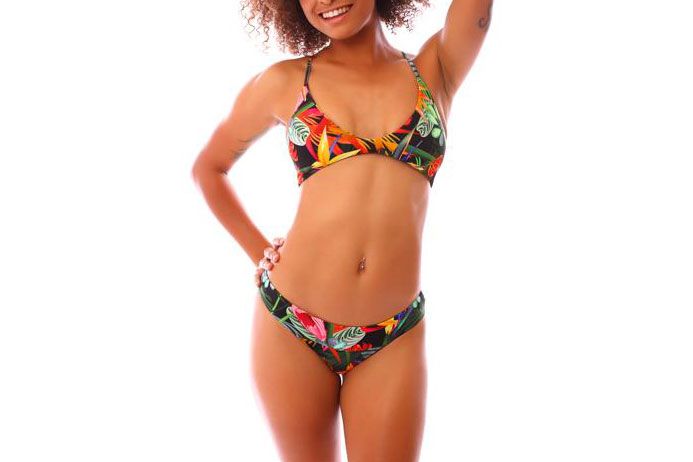 For surf & turf swimwear…
"I love Kaikini bikinis, which you can get in the Cosmopolitan Sun Shop [at Koko Marina Center]. You can wear their bikinis to yoga, you can wear it to the beach, or as a bralette — it's multipurpose. Sometimes you need a more active swimsuit that stays put during water sports, so Honey Girl at Splash! Hawaii in Ala Moana Center is the go-to swimwear for paddlers and surfers. A lot of the stuff is reversible, too, so one side would be solid and then you flip it and there's a Hawaiian print on it. I get my kid's wetsuits and rash guards with UV protection at Tiare Teiti in Ward Village. They are supersoft, breathable, and perfect for a long day at the beach. Lastly, Town & Country surf shop, which has multiple locations, is great for women's and men's board shorts from basic surf brands like Hurley, Quiksilver, and Billabong. The Kahala Mall location was where I got my first job!"
For versatile knits in bright hues and snazzy prints…
"Summer Shiigi of Ten Tomorrow boutique in Kaimuki does really great T-shirt dresses; her brand is also carried in Nordstrom Hawaii. She was a stylist/personal shopper turned designer, so she does a lot of fun details and layered dresses that hide whatever you're self-conscious about. While a lot of her pieces are the perfect basics, she also creates beautiful prints that are colorful and tropical in a modern and contemporary way. She still offers private styling sessions to help you put together the perfect outfit for an event, or to add a few pieces to your current wardrobe to spice things up. Her brand is bright and colorful, youthful and very wearable."
For surf-inspired streetwear…
"I'm obsessed with Salvage Public right now; they've created a surf brand that is elevated and well-curated, and they infuse Hawaiian culture deeply into everything they do. They do really great tongue-in-cheek T-shirts that use the local surfing terminology, like 'Party Wave,' which is the wave that you catch with all of your friends. One says 'Pule for Surf.' Pule in Hawaiian means 'pray.' Another says simply, 'Pigs, Logs, Fish, Guns, Eggs,' which seems like a random group of words, but if you're in the know of surfing, you would know that these are nicknames for different types of surfboards. Their retail store is in South Shore Market [at Ward Village]."
For thoughtful home goods…
"Kealopiko has a cult-like following for their men's aloha shirts. They've expanded to womenswear, and now they even sell home items and giftables like pareos [sarongs], canvas plant holders, and Hawaiian alphabet cards for keiki [children]. Every piece they create has purpose behind it; they even add story tags to some items to explain the meaning."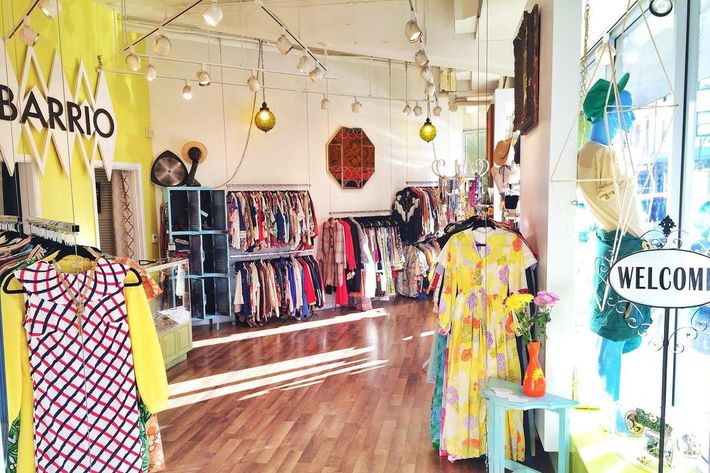 For vintage threads…
"Barrio Vintage downtown sells the most amazing vintage kimonos, dresses, and aloha shirts — and unlike your typical thrift store, everything is well-hung and organized. It's colorful and 1960s/'70s-themed. The owners Bradley Rhea and Jonathan Saupe are too much fun, and so is their stuff. They always wear the things they sell and when they have events, there are cocktails aplenty. You'll probably end up talking with them more than shopping."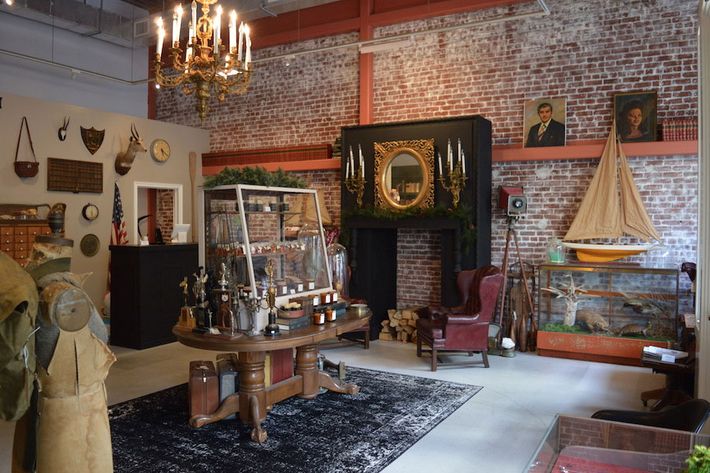 For obscure curiosities and mid-century home goods….
"Hound & Quail in downtown Honolulu sells an assortment of unusual items and vintage furniture. I found a Kent Coffey credenza there and these beautiful bugs suspended in plastic lucite to use as paperweights. Travis Flazer and Mark Pei, the owners, travel a lot and bring things back from everywhere they go. They always have books, framed pictures, vintage lighting, cameras, telephones, and the kind of curious knick-knacks you would find in a laboratory or a taxidermist's office. You could spend hours exploring their store!"
For your furriest friends (and their fur parents)…
"The Public Pet in Kaimuki not only sells organic treats for cats and dogs, they also have kitschy gifts for humans, like the 'Keep It Kaimuki' tee that started a movement among local businesses. They sell hilarious cards with fun quotes like 'Sit, Stay, Slay,' and local designers pop up here, too — brands like Pia + Michio, which makes hand-dyed shibori pet accessories, and jewelry designer A. Wattz. She creates customized dog tags for your furry children. They're stamped with sayings like 'Yas Kween,' 'Cute But Psycho,' and, my favorite, 'Pug Lyfe.'"
Local Expert No. 2: The paintings and illustrations of local artist and designer Lauren Roth feature tropical plants, whimsical flowers, and other evocative images of Hawaii. Her work has been commissioned by Whole Foods, Nautica, and Nordstrom, and she is preparing to open her own retail shop in Kailua (where she'll also launch a home décor line). She follows the local makers scene closely and recommends works by the following artists.
For colorful ceramics (and kids books)…
"Mariko Merrit makes fun, funky ceramic pieces of animals and sea creatures covered in bright colors and patterns. Some are gold accented.She also illustrates children's books all about local culture, like shave ice or the Hawaiian alphabet. You can find her work at Mori by Art+Flea and at the Hawaii State Art Museum."
For dreamy oceanscapes…
"Sarah Caudle has a background in design and sustainability and she moved to Honolulu to start painting. She creates really beautiful, unique waterscapes in resin. Her combination of vivid colors and the movement she creates makes you feel like you're right there in the ocean, full of peace. Find her at Gallery Ko'Olina and at pop-ups at the Four Seasons and Polu Gallery."
For retro-inspired Hawaiiana…
"Nick Kuchar of Everything Is Jake illustrates vintage, nostalgic images of Hawaii, such as Kailua, the North Shore, and the Napali Coast on Kauai. He prints his illustrations on posters, large canvases, and hats with a retro Hawaiian feel. You can shop his prints all over Honolulu, including Sand People, a beach-themed shop for home goods and gifts, Greenroom at the International Marketplace, or his shop on Kalakaua Avenue."
For funky prints and postcards…
"Kim Sielbeck recently moved here from Brooklyn, and her work is full of bright jungle illustrations. She sells her prints and postcards at Mori by Art+Flea in Ward Warehouse and at the Polu Gallery on the North Shore. Her style has an '80s feel with a modern twist and she paints it all, from leopards and dogs to fashionable men and women surrounded by colorful patterns or flora and fauna that really capture the island vibe."