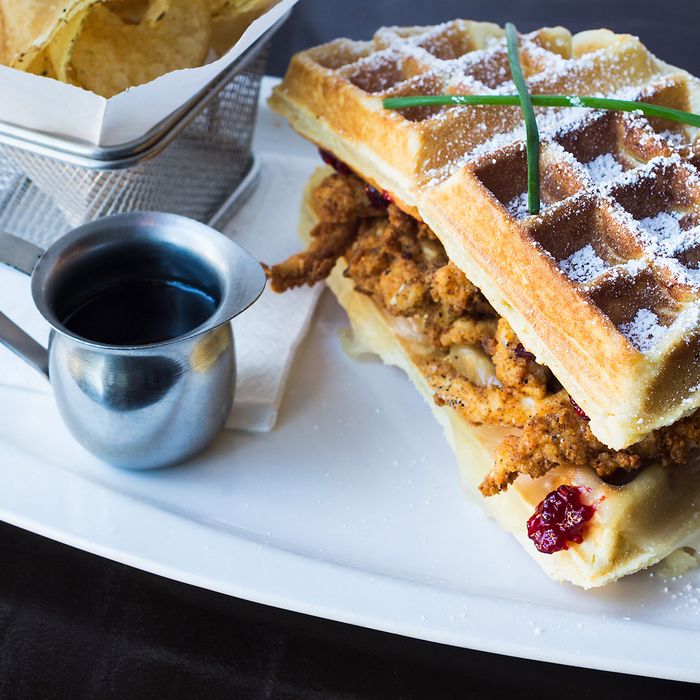 Straw SF in San Francisco.
Photo: Courtesy of Straw
In many ways, San Francisco is more a morning city than a nightlife city. No disrespect to our very solid cocktail, music, and underground party scenes, but this is where artisanal toast was born, breakfast sandwiches inspire die-hard loyalists, brunch is a sacred ritual, and bread is practically a religion. Here, five locals give up their favorite breakfast haunts — for hangovers, for healthy eating, and more.
When you have a hangover …
St. Francis Fountain
"This is my absolute favorite place in the Mission. It's basically a 1950s diner that hasn't been revamped. It's super kitschy and they have great breakfasts and mimosas, nothing too fussy. And they're dog-friendly, which is a plus. My favorite thing to get is the tofu scramble, which comes with lots of veggies and mushrooms and avocado and house fries and toast. There's a long, low bar top with swivel chairs bolted to the ground. This used to be a soda fountain and candy shop, and they still have a little ode to that where you can buy milkshakes and malts and old-school sweets, like candy buttons and Topps baseball cards with gum. It gets pretty packed, but whenever there's a line, it moves quick. Plus, it's right across the street from Pop's Bar, a neighborhood spot where you can have a gin fizz while you wait." —Megan Daniel, bar director of Whitechapel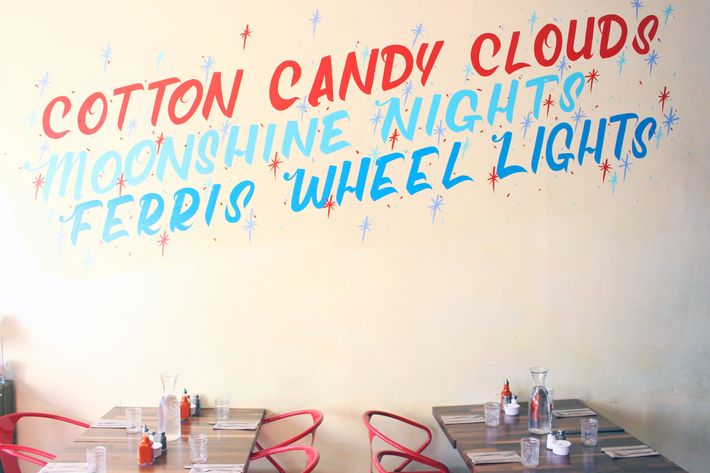 When you have children in tow …
Straw SF
"This place does upscale carnival food. The concept is ridiculous but they're so good at whimsy, it's like stepping into a circus tent. They do regular eggs and stuff but also things like the Hanky Panky, a cornmeal Belgian waffle with eggs, maple bacon, and cheesy potato croquettes. What they're most famous for, however, is the doughnut breakfast sandwich: a fried egg between two glazed doughnuts, similar to Krispy Kremes. It's a good combination of savory and sweet. Everyone should try it at least once." —David Owen, co-founder of Sketchfest, an annual comedy festival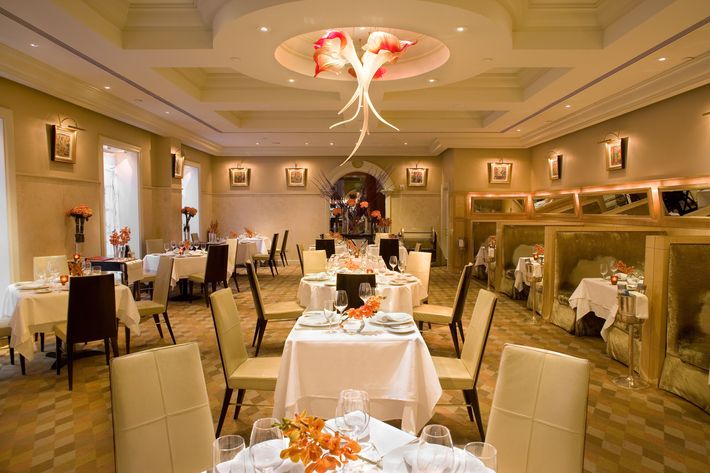 When you need to get work done…
Campton Place Restaurant
"This restaurant, located in the Taj Campton Place Hotel, is an elegant spot for breakfast. I'm not into American breakfast, so I like that you can get dishes like an omelette with garam masala, tomato, and green chilis. And since you're in a hotel, you can nest away, do some work, and not be bothered." —Michael Tusk, chef-owner at Quince, Cotogna, and a forthcoming wine bar
When you're on a health kick … 
Samovar Tea Lounge
"If I want caffeine, I order their almond-milk chai, which is really balanced — not too sweet and not too spicy. Their herbal teas, which they source from around the world, are really luxurious; the eucalyptus and spearmint tea gives me a little zing without caffeine. They also have beautiful, nourishing food: I love their poached eggs and avocado toast with truffle oil, the tahini toast, and Mason jars that come with brown rice, salmon, and greens, plus [a side of] miso soup. I leave feeling fulfilled." —Kristina Louise Welzien, owner of holistic studio and salon Wabi Sabi Beauty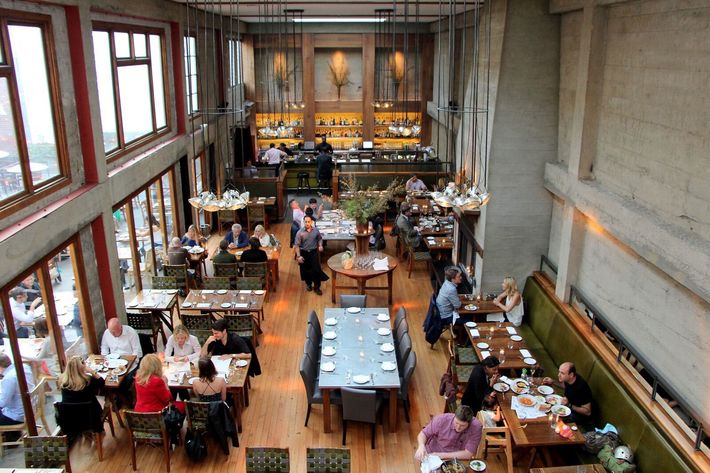 When you want a classy brunch …
Foreign Cinema
"This place is known for the movies it screens in the evenings, but the brunch is a local favorite, too. The plating is nice and the dishes are sophisticated and complex — like farm eggs with duck al pastor and jicama. It has rustic wood and metal tables, plus outdoor seating with little lights hanging everywhere." —Nader Khouri, food photographer