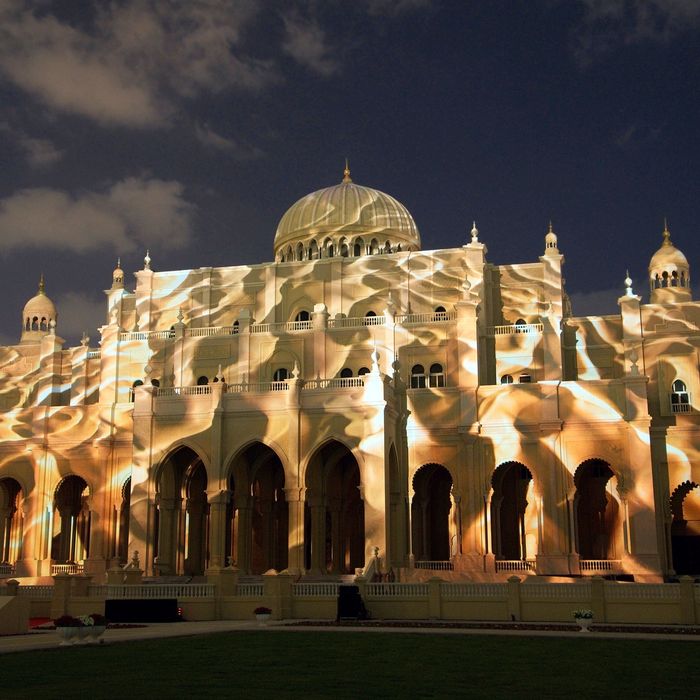 Sharjah Light Festival at the Islamic Museum of Civilization in Sharjah, UAE.
Photo: Andrey Nekrasov/Getty Images/imageBROKER RM
If you need a change of scenery and have anything from an afternoon to a full day on your hands, rent a car, put on some tunes, and start exploring the seven emirates. To the south of Dubai is Abu Dhabi and Al Ain (which, strictly speaking, is still in the Abu Dhabi emirate but located farther east). To the north is Sharjah, Ajman, Umm Al Quwain, and the mountainous Ras Al Khaimah. Then across the country on the east coast is the sleepy Fujairah emirate. The roads are well-maintained across the UAE, so you can move seamlessly between emirates. Here, five longtime residents share their top road-trip recommendations.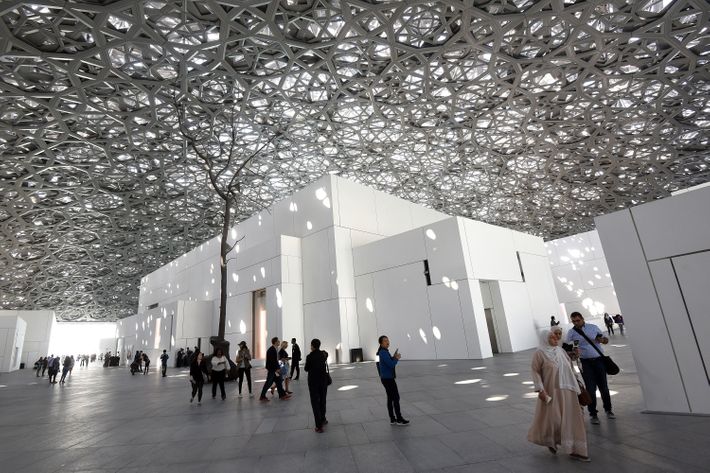 Louvre Abu Dhabi
One hour from city center
"The new museum is made up of 23 interconnected gallery spaces nestled beneath a vast perforated dome that allows shafts of sunlight to penetrate the open areas. For me, a significant part of the museum experience lies in the way the art and artifacts are displayed —presented within beautifully crafted and detailed vitrines." —Jonathan Ashmore, founder and director of architecture practice ANARCHITECT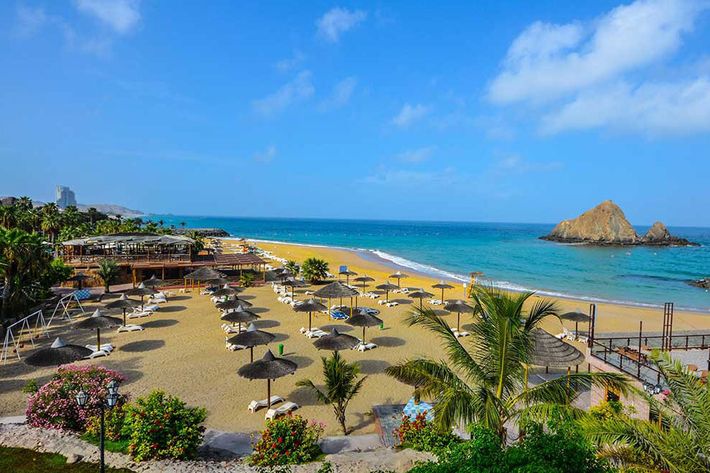 Snoopy Island
Two hours from city center
"For diving enthusiasts like me, the UAE has some surprisingly beautiful sites, mainly in the emirate of Fujairah. Sandy Beach Hotel is about as far away from a five-star, Dubai-style resort as you can get —and that's part of its charm. Think Hotel California with a hint of Russian tourist vodka and a dash of Indian Keralan hospitality. I like it because it's great value for money, the staff are friendly, the beer is mostly cold, and the dive center is a one-minute walk from the bar. But the reason most people come to Fujairah is to swim, snorkel, or scuba around Snoopy Island, which sits about 164 feet offshore. Affectionately named after its uncanny resemblance to the cartoon character sleeping on the roof of his dog house, the little island's rocky bottom is home to a variety of fish. It's not uncommon to spot black-tip reef sharks or turtles around the area, too. It's a special place for me because I can dive and my friends can snorkel or sunbathe on the beach. In the evening, before coming home, we always pay a visit to Gonu Bar and Grill and Le Meridien Al Aqah Beach Resort, just down the road. It's as close to a Sri Lankan beach shack as you'll get in the UAE, and the Omani lobster is excellent." —Antonie Robertson, photographer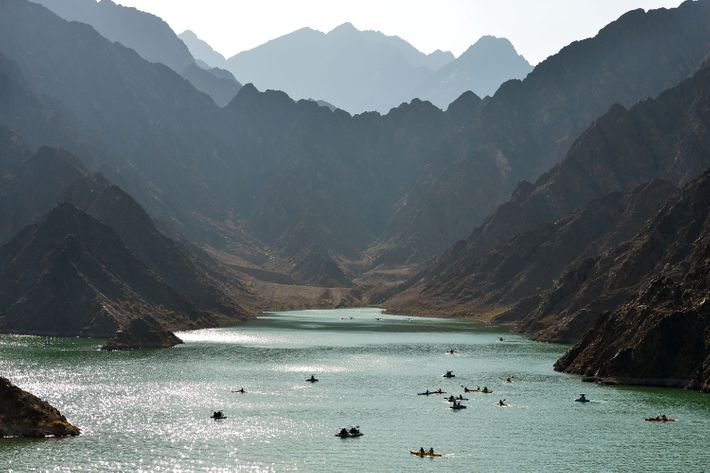 Hatta
90 minutes from city center
"A leisurely drive through the Hajar mountains, and you'll arrive in picture-perfect Hatta, Dubai's latest outdoor adventure hub. Surrounded by mountains and filled with turquoise water, the Hatta Dam is great for kayaking. It's surprising how much wildlife you'll see, especially birds. You can also attempt the 31-mile Hatta Mountain Bike Trail or a 6.2-mile hike past Hatta Heritage village. It feels almost like proper nature." —Luke Morris, founder of sunglasses brand Wild Wood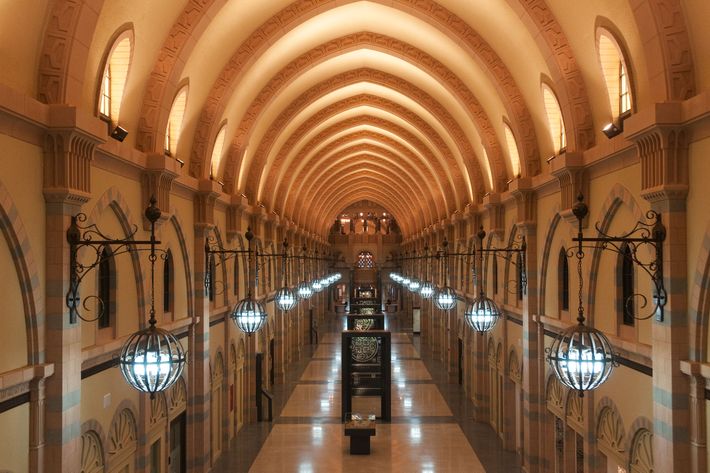 Sharjah
30 minutes from city center
"This emirate is recognized as the cultural capital of the UAE, and for good reason: There are more than a dozen museums and galleries here, including the Sharjah Museum of Islamic Civilization and Sharjah Heritage Museum. My favorite is the Sharjah Art Foundation, which showcases a myriad on conceptual works by both emerging and established artists. The exhibition space itself is visually stunning, connected by open-air courtyards and roof-top terraces. It's wonderful to walk around breathing in the heritage of Sharjah." —Nikki Meftah, co-founder of online art gallery Emergeast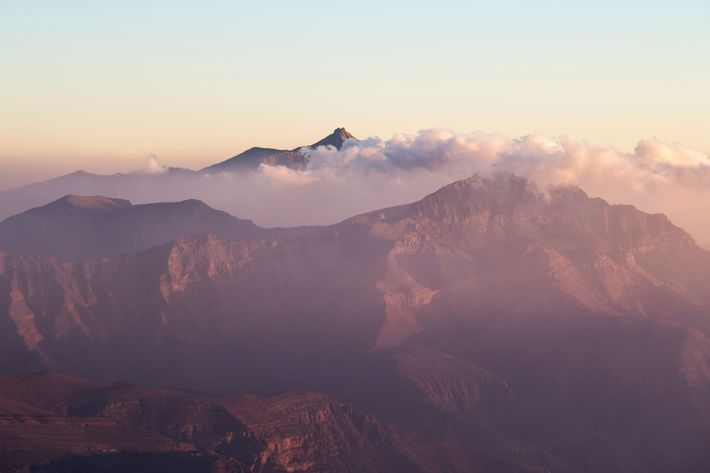 Jebel Jais
Two and a half hours from city center
"Head for the highest mountain range in the UAE and be one of the first to ride the world's longest zip line. Located in Ras Al Khaimah, the northernmost emirate is slowly establishing itself as a serious outdoor adventure destination with hundreds of cyclists taking on the wickedly winding roads up to the top of Jebel Jais (the highest mountain at 3,392 feet). Others also hike, rock climb, or via ferrata [a protected climbing route that uses steel cables to aid climbers]. Alternatively, you can take a Jebel Jais Flight. Run by Toroverde Ras Al Khaimah, the friendly team strap you in head-first onto one of two zip lines, each reaching speeds of up to 93 miles per hour. They zip you high above the jagged hills and mountain goats, stopping on a suspended podium before taking you to a second seated zip line." —Fadi Hachicho, founder of Adventurati Outdoor Tours