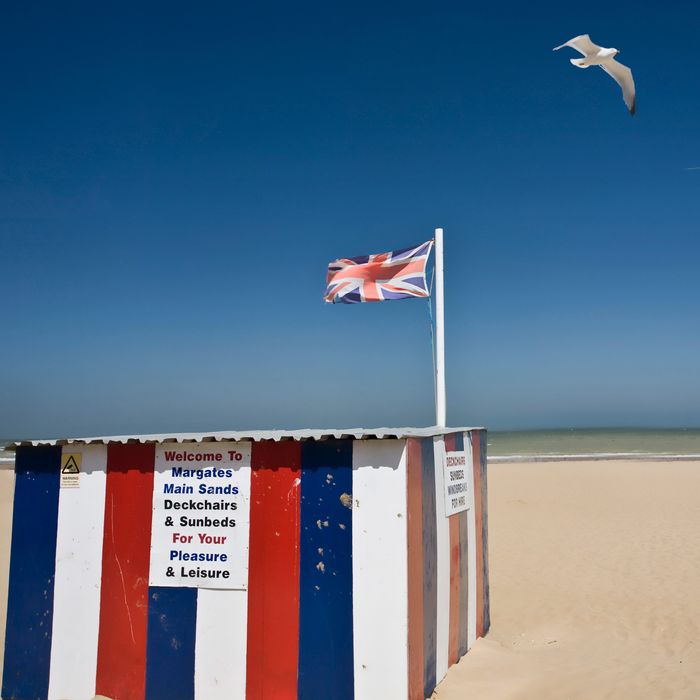 London calling? It can hang up and try again. Margate is on the line.
Photo: stumayhew/Getty Images
Every Londoner has their way of escaping the Big Smoke. Here are five of them — from royal botanic gardens on the city's outskirts to a seafood lover's adventure — all less than two hours from the heart of the capital.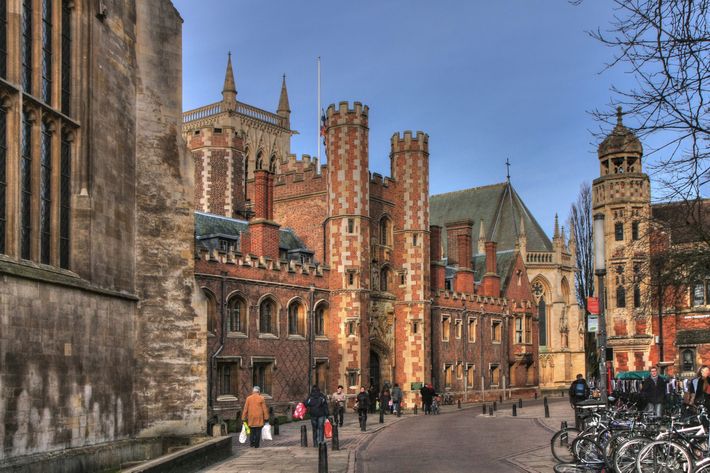 Cambridge
One hour from city center
"If you don't want to go straight into the middle of nowhere, you can lose yourself in Cambridge. It has all these little winding streets, and you can walk about and discover so many amazing colleges that make you feel like you've stepped back in time. They've got lots of dusty antique bookshops — G. David in Edward's Passage has books piled up everywhere. There is also a lovely independent cinema called the Cambridge Arts Picturehouse. And the very romantic thing to do is go punting when there's absolutely no one on the River Cam. Punting is such a nostalgic British tradition, in the same way as going to the pub and having a pint of ale and a scotch egg. You want to get a really early train before the tourists get up, and get some breakfast. There's an old-fashioned bakery called Fitzbillies on Bridge Street; go there for a hot Chelsea bun or a picnic to take on the boat. The river goes through the city in a way where you become a voyeur of the world around you. It feels like a British version of Venice. You go past all of the colleges and these narrow bridges where you have to put your head down in order to go through, and it gets wilder and wilder, and then suddenly you're in the countryside. You can take it all the way to Grantchester, where my father lived [as a student], or leave it and walk; he had a horse that he would use to get to his lectures. It's a really cute village, and it's got this pub called the Green Man overlooking the river. It's one of those that feels like it's sort of falling down, [with] low ceilings, old oak, and really good food — all the traditional British stuff." —Fabien Riggall, founder and director of immersive film company Secret Cinema, staging Blade Runner: The Final Cut through July 8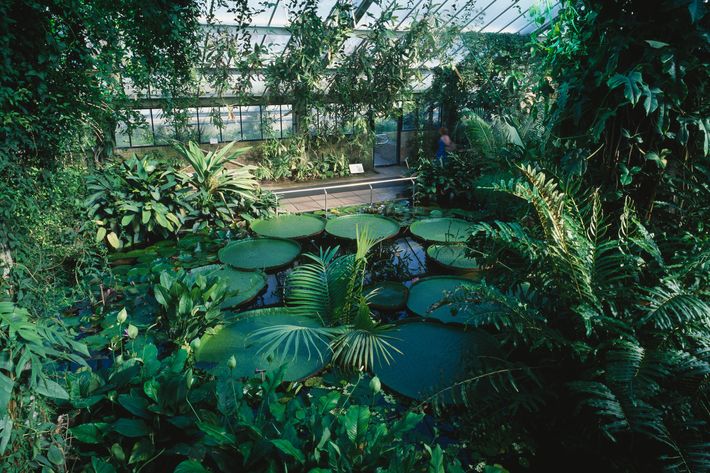 Kew Gardens, Richmond
30 minutes from city center
"One of my absolute favorite escapes in England is Kew Gardens. It is a sensory haven. I take the Overground train from Camden, which is a straight run, usually with my two children and a picnic if the weather is suitable; sometimes I drive out of the city through Richmond Park and its country lanes. I always discover something new when I'm there, whether it's a plant to use in one of my perfumes or just by collecting my thoughts and breathing some fresh air. The Treetop Walkway has wonderful views — you feel that you are above jungles in a far-off island — and the aroma of green trees, moss, and wet earth is inspirational. The Princess of Wales Conservatory hosts ten climate zones where different plants live, lifting out sensual and emotional moods as you walk through; it is a fantasy world that reenergizes and rebalances me. And the Palm House is like a giant perfume bottle: a huge Victorian glasshouse filled with exotic plants in a rain-forest climate. I would love to be able to bottle the scent one day! I also like to stop for lunch or afternoon tea at Petersham Nurseries. It is so charming, set inside glasshouses in a discreet, leafy location. They have simple, healthy, seasonal food and a fantastic selection of herbal teas, which you drink surrounded by fresh flowers and herbs growing, and of course, there's always room for a slice of cake, too. It's just a short drive from Kew Gardens; however, in the summer I do the journey on foot. You get to see the Thames from a different perspective — surrounded by greenery rather than the gray buildings of central London." —Azzi Glasser, perfume designer and founder of The Perfumer's Story by Azzi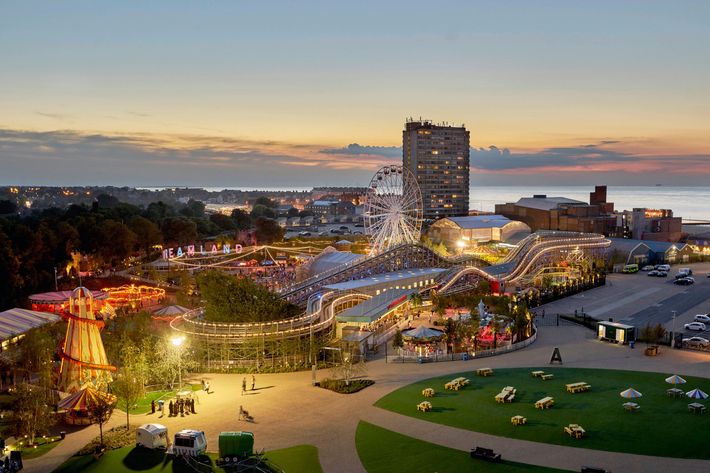 Margate, Kent
90 minutes from city center
"Margate doesn't have the best beach — not the kind where I want to swim — but it's nice for a day out. In the last few years, people have been talking about it as the new sort of Shoreditch-on-Sea. It's quite creative and cheap; a lot of artists are moving there from East London. I've only been once, and Dreamland was the reason I went. It's a really old funfair by the sea that they recently brought back to life. I didn't go on any rides, I just took pictures of the patterns: a lot of striped yellows and reds, all very bright and pop. I've always been attracted by color — when I discovered the U.K., it was through the eyes of [the photographer] Martin Parr — and I actually did a project on funfairs at uni. So for me it was kind of amazing. I like the kitschiness of Margate, and the mix of architecture. There's an amazing art gallery called Turner Contemporary that's quite geometric, blocky, and modern; compared to all the little Victorian houses, it's a nice contrast. One of my friends opened a restaurant nearby, Hantverk & Found. It's a fish shop — really delicious — with oysters and wine pairings, and she commissions artist-friends to do exhibitions; she asked if I wanted to paint a wall. Also, on the other end of town, there's this really tall white building called Arlington House — a residential tower, probably built in the '60s. I would love to paint it." —Camille Walala, artist and designer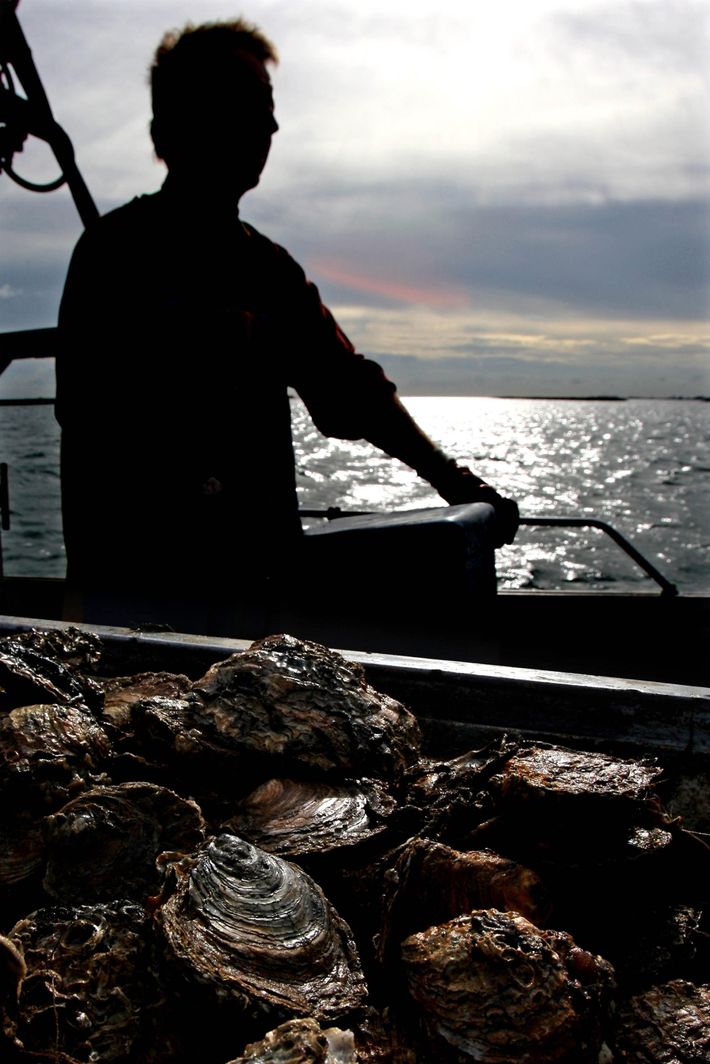 Mersea Island, Essex
90 minutes from city center
"Mersea Island on a sunny day is the epitome of everything that's great about the English seaside: small fishing boats, pebbled beaches littered with sea herbs, seaweeds, and oyster shells that are washed up and worn out from the constant change of tides. It's not a beach destination — the tides are super strong and the beaches are black and muddy. This place is all about seafood. Take a train to Colchester in the morning; if the sun is shining, then I will also bring my bike with me, as the cycle down country lanes to The Company Shed is lovely. It's a seafood shack in West Mersea, a local and family-run place. The trip is based around a very simple and delicious lunch [there]. Don't expect to sit at a table overlooking the waterfront; it is literally a shed nestled amongst the fishing boats, and there are tanks full of live crabs that block your view. They usually cook up whatever fish is freshest that day. We were last there in the summer and ordered pretty much everything on the menu: whole dressed crab, fish cakes, scallops with thyme butter and bacon. They stock all the oysters that are in season in Essex, beautifully briny and served with classic condiments (I'm a Tabasco and shallots man). You can take your own drinks in if you fancy wine or beer, so plan ahead with that! Afterward, there's the coastline for exploring. In spring or summer, you can forage for coastal herbs such as sea aster, samphires, and fennel. When the wind picks up and it gets chilly, head to Mehalah's for some more oysters and a few beers." —Ollie Templeton, co-founder and head chef of Carousel, which hosts international chef residencies and cultural events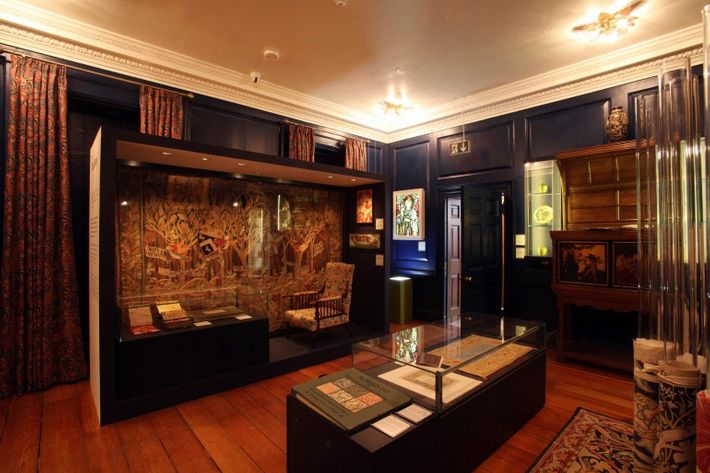 Walthamstow
30 minutes from city center
"I grew up listening to '80s and '90s music, so the first I heard of Walthamstow was thanks to the boy band East 17, named after the post code. It's such a pocket of undiscovered London; it skirts the now infamously trendy Hackney and is flanked by the ancient woodland of Epping Forest. The next time [the suburb] popped up on my radar was when I was at uni studying furniture and product design; Walthamstow is home to the William Morris Gallery, a big Georgian house that was Morris's family [residence]. It's covered in his wallpaper, and now has a wonderfully British tea room overlooking Lloyd Park — with a London twist, thanks to the vegan, halal, gluten-free, and nut-free options available. On a warm day, a trip to the Walthamstow Marshes is a must. It feels like the middle of the country rather than a few minutes away from the longest outdoor market in Europe, Walthamstow Market. I'll be popping by the Local Honey Man next time I'm there; word on the street is there's a new turmeric-infused variety. And pick up a jar of Fancy Foragers Pesto made by John the Poacher, a local forager who offers guided walks of the marshes — it's made from wild garlic he's foraged himself. You can buy it from the Riverside Café, which also serves a winning breakfast and is perfect for people watching along the canal. Walthamstow Village is another place to spend a lazy afternoon. The restaurant Eat17 (haha!) prides itself on British food sourced locally and their Bacon Jam is popular in London foodie circles. They also do a brilliant mango, lime, and ginger chutney." —Jasmine Hemsley, one half of home-cooking duo Hemsley + Hemsley and author of Ayurveda-inspired cookbook East by West: Simple Recipes for Ultimate Mind-Body Balance