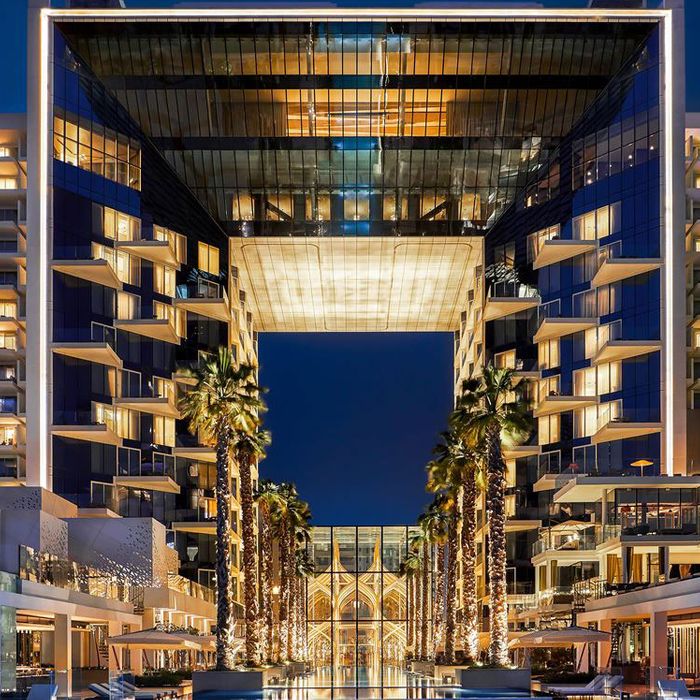 Five Palm hotel in Dubai.
Photo: Courtesy of Five Palm
Dubai has little in the way of shoestring-budget accommodations and most of the places that are, you probably wouldn't want to sleep in. But if you can dig in your pockets a little (or a lot), you'll find hotels to suit every taste, from romantic desert oases to insanely opulent megaresorts. Here, ten clued-in residents on the city's best.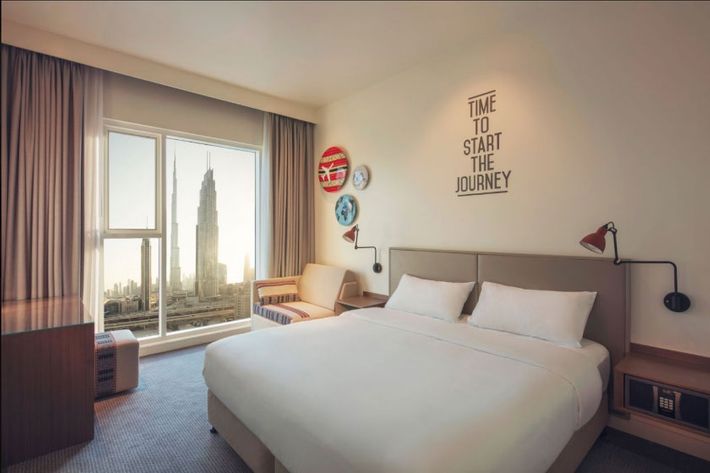 Rove Downtown (from $80)
"It's within walking distance of the Burj Khalifa and the Dubai Mall but is actually affordable. They've cut out the frills like valet service, in-person check-in, and fine-dining restaurants. Instead, it has an all-night supermarket, a large canteen-style café, and quiet nooks to work in. It reminds me of a boutique hotel in New York, with cool artwork on display, and free events to attend (like improv comedy shows, and outdoor markets). It's young, fun and unpretentious." —Dina Sami, artist and illustrator at design agency We Are Seven Minutes
XVA Hotel (from $60)
"With only 15 rooms and one vegetarian restaurant, the charming XVA is unlike any other hotel in the city — often described as Dubai's best kept secret and attracting yogis, writers, and artists. Each beautiful but basic room is individually themed and locally inspired, with local artwork on the walls. Located in the old part of town known as Al Fahidi Historial Neighbourhood, you'll have to navigate the winding alleyways to find it, but when you do, you'll never want to leave its tranquil, leafy courtyards." —Dina Ghandour, owner of yoga boutique store yApparel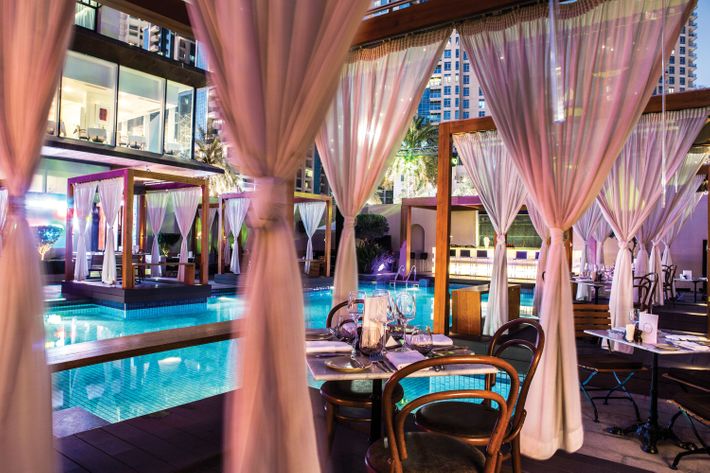 Vida Downtown (from $120)
"Whether it's the L.A.-style poolside cabanas, the white contemporary decor, the small, cozy rooms or all of these things combined, there's a uniqueness about Vida that appeals to young professionals. More like a stylish townhouse than a typical resort, the vibe is chic and unstuffy, and its location on the hip Downtown boulevard means it's within walking distance of the Dubai dancing fountain and Burj Khalifa. Try La Serre Boulangerie, located inside the hotel: It's arguably the best spot in town for breakfast with ever-so-buttery pastries baked fresh daily. Remember to check out the walls, which often showcase regional artwork from up-and-coming artists." —Nikki Meftah, co-founder of online art gallery Emergeast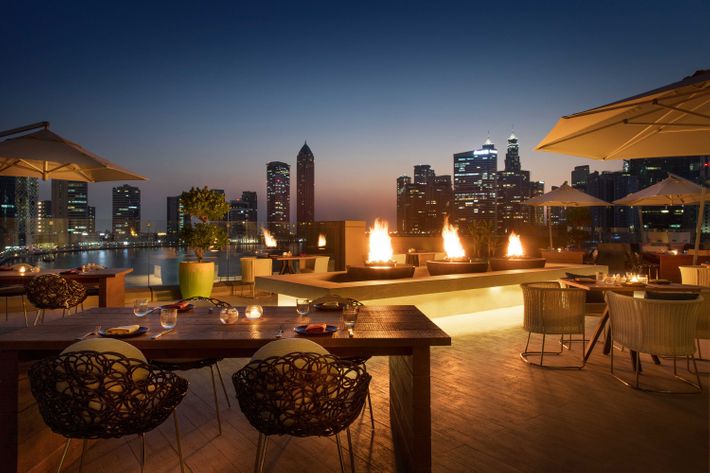 Renaissance Downtown Hotel Dubai (from $124)
"Apart from being an incredibly stylish hotel with excellent restaurants (two owned by Californian chef David Myers and one by Iron Chef Morimoto), the Renaissance Downtown is where the city's creative community hangs out. My friends have spun vinyl at Poppy bar and recorded live podcasts at BHAR restaurant, and when Morimoto opened, everyone from Dubai's creative scene was invited. It has its finger on the pulse of Dubai, and you can feel that energy everywhere." —Hamdan Al Abri, singer/songwriter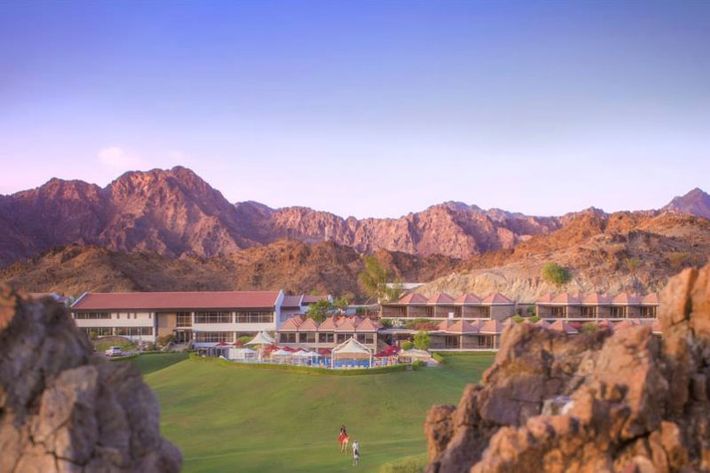 Ja Hatta Fort Hotel (from $138)
"Surrounded by the Hajar Mountains, Hatta Fort Hotel is a relaxing low-rise mountain retreat, a two-hour drive from Dubai. The rooms are built in a way that is similar to old local settlements with rocky walls, but it retains that element of luxury and comfort of a four-star hotel. The grounds are beautiful, with lush lawns, and a pride of peacocks roaming free. It's a fantastic base to explore the surrounding mountains and water dams where you can kayak, mountain bike, and hike around." —Fadi Hachicho, founder of outdoor adventure company Adventurati Outdoor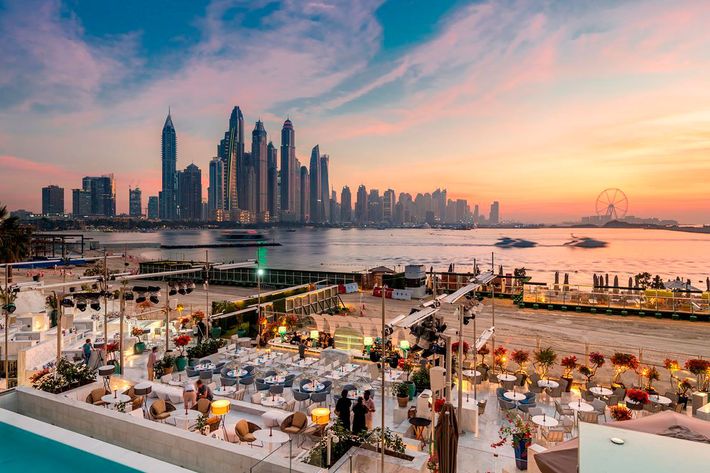 Five Palm (from $172)
"There are two reasons that celebs like One Direction's Liam Payne and Lindsay Lohan have made Five Palm their resort of choice in Dubai. First, it's visually stunning, with a quirky glass cube entrance, and an infinity pool lined with palm trees. Second, it targets a young, fun crowd with two lively ladies' days (Saturday and Thursday, where the fairer sex receives free-flowing cocktails from 1 to 5 p.m.). They also host wild Friday brunches, and chill rooftop bar parties. If you do get a chance to sleep, your weary body will be cocooned in an oh-so-squishy bed facing the ocean. Bliss." —Dominique McKenzie, marketing manager at Thai restaurant and bar Mr Miyagi's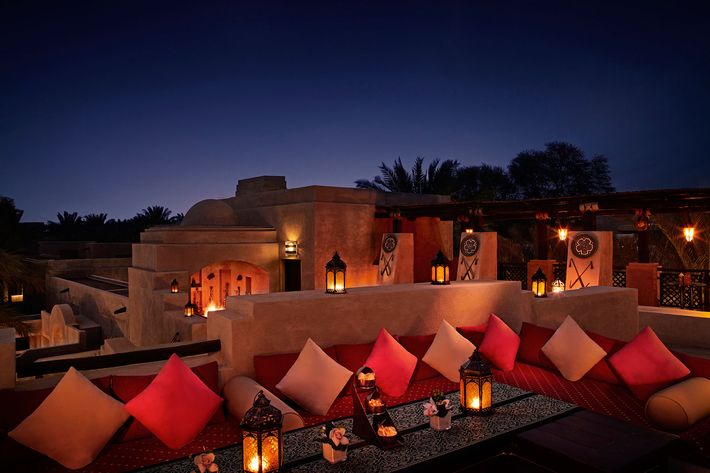 Bab Al Shams (from $205)
"Hidden among the sand dunes, this low-rise fortress is about 45 minutes from the city, in the heart of the Dubai desert. It's not uncommon to spot wild oryx and gazelle grazing outside of your hotel room, or in front of the large infinity pool. I like this place because it has all the luxury of five-star city hotel (room service, high-end restaurants, and a fantastic spa), mixed with traditional Arabic décor (dark wooden lattices and lantern lighting). And even though there are more than 100 rooms, it feels like you have the whole resort to yourself, it's that peaceful." —Karim Aly, co-owner of wakeboard company Xtreme Wake and yacht rental company Xtreme Yacht
Anantara the Palm (from $211)
"The residents' staycation choice, Anantara the Palm is located on Palm Jumeirah, the man-made archipelago of islands shaped into a palm tree. The distinctive Thai pagoda-style roofs of the resort peek their heads above the palm trees as if to welcome you. I love the lagoon-access rooms, where you can step into the pool straight from your room. There's even a little 'room service' boat that floats around the lagoon bringing drinks and popsicles to guests. If you want extra privacy, book the overwater villas suspended on stilts above the Arabian Gulf with glass-paneled floors and large wooden decks."
—Rima Rached, founder of art house music and events agency Third Eye Crew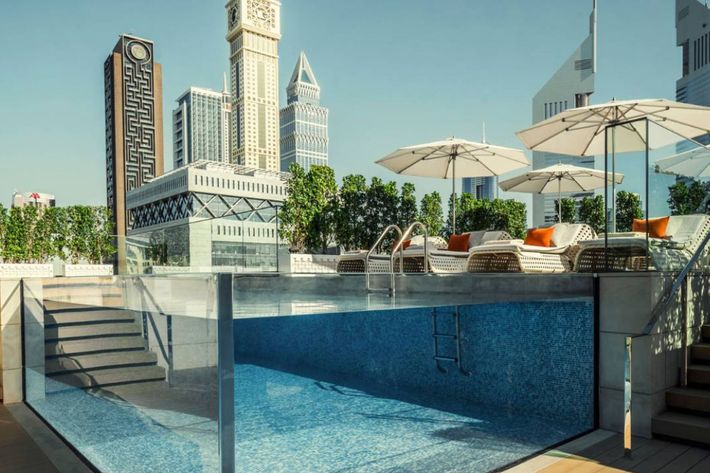 Four Seasons DIFC (from $273)
"This Four Seasons is located in the heart of the Dubai International Financial Centre, which is home to art galleries, fine-dining restaurants, bars, bank headquarters, and luxury apartments. The boutique hotel is slick and masculine with bronze and light brown tones mixed with powerful art pieces. There's a high-tech gym, cigar lounge, a small spa, and the coolest glass-paneled pool on the rooftop. It feels like a private gentlemen's club, but a very welcoming one."
—Richard Alexander, business development consultant
Jumeirah Al Naseem (from $378)
"This is an enormous and luxurious private beach resort. Most of the 400 rooms have huge open-plan bathrooms and balconies overlooking Burj Al Arab, the famous sail-like 'seven star' resort sitting on its own island in the ocean. It appeals to wealthy families, who can drop off their children at the fancy kids' clubs while they indulge in one of the many opulent brunch options. Buggies and abras [motorized boats] ride you around the resort's paths and waterways, which also connect to Madinat Jumeirah, a souk with hundreds of restaurants, cafés, and a water park. For those who want everything at their doorstep, this is a great option." —Reif Othman, executive chef at Billionaire Mansion