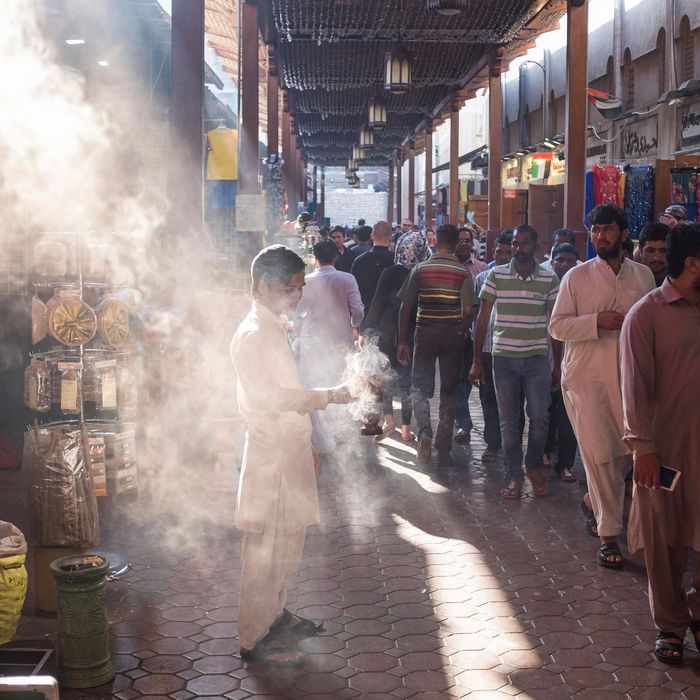 The souks in Old Dubai are gold mines for souvenirs.
Photo: Juergen Hasenkopf/Getty Images/imageBROKER RM
In Dubai, you needn't venture far to find original gifts. Skip the tacky souvenir stores chockablock with stuffed camels and sand art and check out some of the city's home-grown brands instead. What follows are ten must-buys to add to your shopping list, sourced from a diverse group of in-the-know residents.  
Candles from Nagwa Design Studio
"There is a growing focus in the UAE on mixing Emirati heritage with contemporary design. A number of people have done this very elegantly, including those behind Nagwa candles. When the wax has all melted away, it reveals a concrete base that re-creates the contours of a time-specific Liwa desert sand dune. Your candle may be gone, but you're left with a contemporary sculpture that you can keep."
—Sybel Vazquez, gallery manager at The Third Line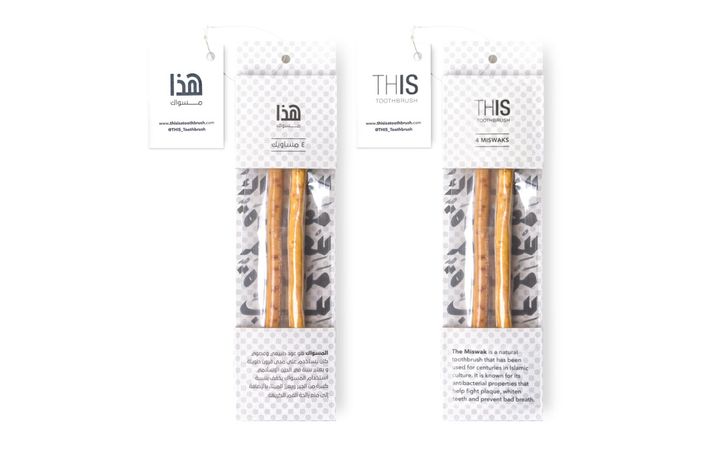 THIS Toothbrush
"THIS is a homegrown concept that has revived an ancient regional teeth-cleaning instrument called the miswak, or tree twig. It highlights the natural attributes of the original instrument while also giving it a new life through ingenious contemporary design. Gift packs start at $8." —Sybel Vazquez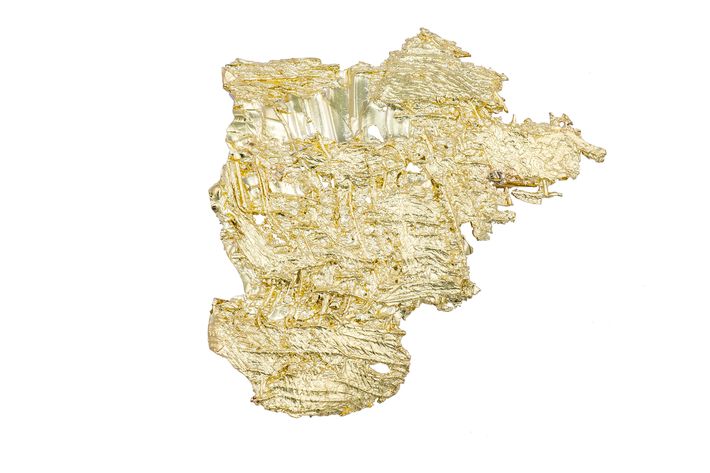 Alia Bin Omair Jewelry
"Dubai national Alia Bin Omair tells a very personal and unique story of the UAE, taking inspiration from her daily life to create beautiful and unusual jewelry. Using a process close to that of a fine artist or sculptor, she molds frankincense and palm fibers into delicate shapes imbued with historical references. Prices start at $58 for a pair of gold-plated silver frankincense nugget earrings." —Faissal El-Malak, fashion designer
Arabian Incense
"Smelling good is an important part of Arabian Gulf society. Visitors notice it at once, from men and women just passing by. To take the scent of the UAE with you, I'd buy bukhoor (Arabian incense) to burn in your home, particularly the amber-based bukhoor from Hind Al Oud (from $95). To me, it smells chic, minimal, and just a little bit lush." —Amirah Tajdin, filmmaker and artist
Mirzam Chocolate
"Mizram is the UAE's first bean-to-bar chocolate factory, shop, and café in one. Production of their $9 artisan bars — flavored with local ingredients like cardamom, saffron, and coffee — takes place at their Über-cool shop at Alserkal Avenue. Visitors can see the process for themselves during twice-daily tours at the boutique factory. Even the wrappers are designed locally by UAE-based artists." —Dina Ghandour, owner of yoga boutique store yapparel
Above Sandboards
"Who cares if you don't live in a desert? Just keep one of these cool sandboards (priced from $189) propped against your wall for effect. Above Sandboards are handmade right here in Dubai, and will help you make amazing memories during your stay." —Matt Fortune, social media manager at Jumeirah
Kandora
"I always buy at least three or four plain white kandoras as gifts from Dubai. Also known as thawb, thobe, or dishdasha, these are the traditional male robes worn in the Arabian Gulf. You can pick them up for as little as $10 in Al Fahidi historical area, and they work in both hot and cold weather. I wear mine in the garden, when I paint, and after a bath. It's so versatile." —Jonathan Gent, artist and owner of Cabin café
A Bag of Loomi
"We're convinced that this is the best souvenir to take home with you if you're passionate about cooking. These tiny dried limes ($3 for a large bag) are lightweight, but once pierced and stewed, they give incredible flavor and fragrance to any dish. Add them to bubbling rice for pilaf, stews, and soups, or even ground up as a spice for meat marinades." —Nahla Al Tabbaa, Arva Saleem Ahmed, and Farida Ahmed of food tour company Frying Pan Adventures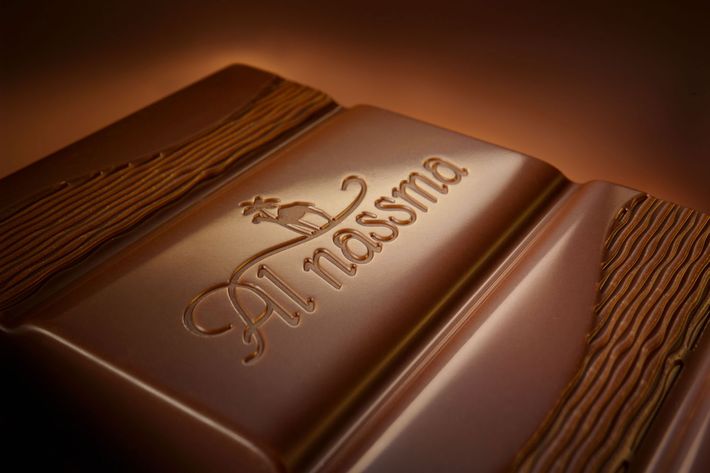 Al Nassma Camel Milk Chocolate
"Al Nassma has pioneered the world's first camel-milk chocolate and their range of products showcases diverse flavors like dates and macadamia, orange, cardamom, and cinnamon. You can buy their camel-milk chocolate (from $8 a pack) at their sales kiosks in The Dubai Mall or at Dubai Duty Free. Want to know the difference between camel milk and regular milk? Listen to our podcast!" —Nahla Al Tabbaa, Arva Saleem Ahmed, and Farida Ahmed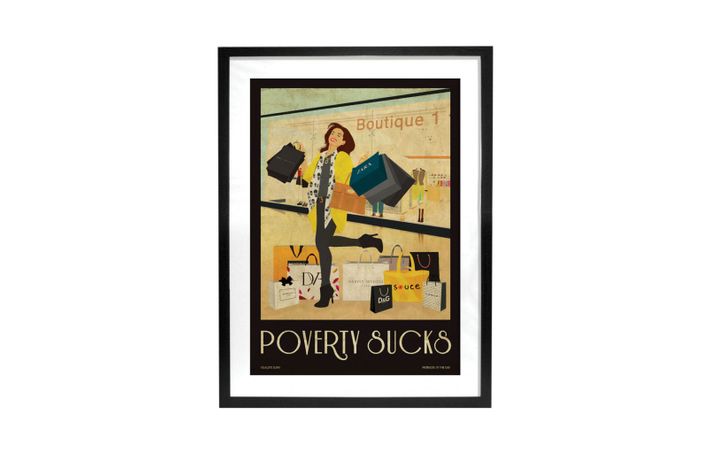 Highlife Dubai Poster
"For tongue-in-cheek posters reflecting life in the UAE, check out local artist and graphic designer Clare Napper's Highlife Dubai line. Inspired by tourism posters from the '20s, '30s and '40s, these affordable vintage-style prints are totally on the money, and make for more meaningful souvenirs than you might find in tourist shops. I particularly like the Friday brunch one." —Mona Motamedi, events manager at Motivate Publishing