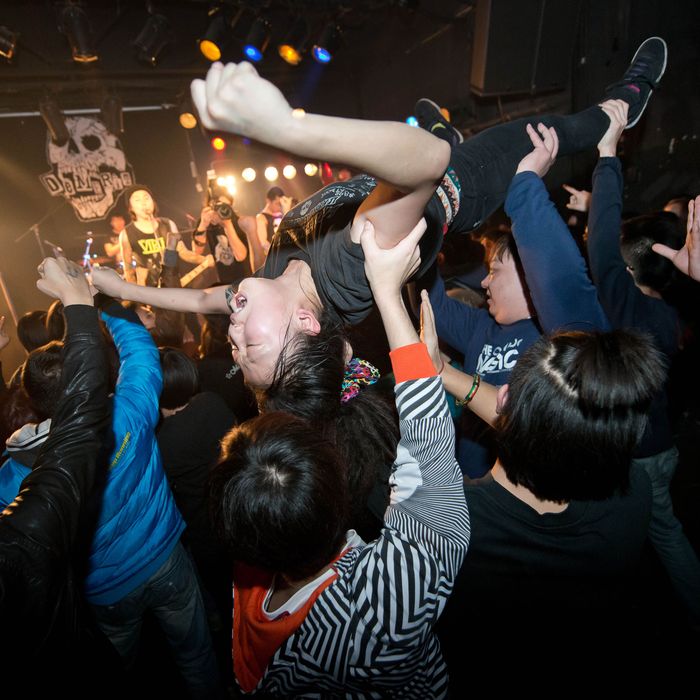 A crowd-surfer during a performance by punk band Demerit at the old Mao Livehouse venue in Golou.
Photo: ED JONES/AFP/Getty Images
Despite rising venue rents and regular gig cancellations by anti-fun government officials, Beijing retains a thrilling underground rock scene. What follows are the venues that linchpins of the milieu most recommend. (Note: For gig listings in English, subscribe to the LiveBeijingMusic account on messaging app WeChat. It sends out a well-researched list every Thursday with entry prices and thorough band descriptions. Listings site The Beijinger is useful for planning further ahead.)
Sweatbox punk mecca: School Live Bar
"School is the purest, most rock-and-roll place in Beijing. The owners Liu Hao and Liu Fei are longtime rockers and top players—Hao was in Joyside, a really influential Beijing band, and Fei sings in the hard-core rock band Dr Liu and the Human Centipede, who sometimes play at School. So, many people who come here are musicians or just nuts about rock music. Besides being a bar and livehouse, it's my favorite place to watch football. I'm a huge Manchester United and Barcelona fan, and it feels amazing watching matches in a Chinese bar with people from all over the world." —Zhang Zhexuan, singer in the Beijing-based band Penicillin
Late-night dive: Temple Bar
"Temple hosts great underground bands and the gigs are always free. It's a rock-and-roll place for sure, but they have all kinds of music: electronic, punk, jazz, blues, alternative … and often heavy metal, because the bar manager Pink is a metalhead. It's a dirty bar but it's welcoming and multicultural. You can often catch bands there after seeing gigs elsewhere because Temple's shows usually start around 10 or 11 p.m. It's an after-party kind of place: After the bands finish, DJs play rock-and-roll records all night. I've often stayed until 5 a.m., when we go for breakfast across the street." —Alice Ting Ting, founder of Borderless Music Label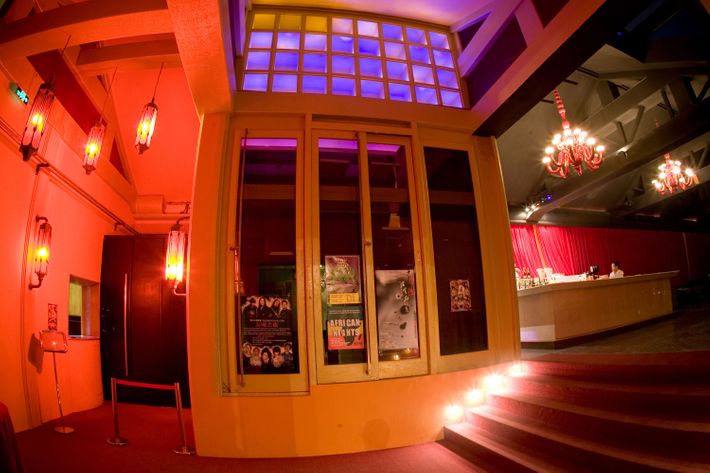 Legendary livehouse: Yugong Yishan
"This was one of the first livehouses to open in China, with a capacity of 700 people. In addition to local acts, the best international rock bands play here, such as MONO from Japan and Sweden's pg.lost. The venue is one of the buildings in a traditional Chinese courtyard previously owned by a Chinese military official." —Guo Cheng, owner of Beijing's Indie Music record store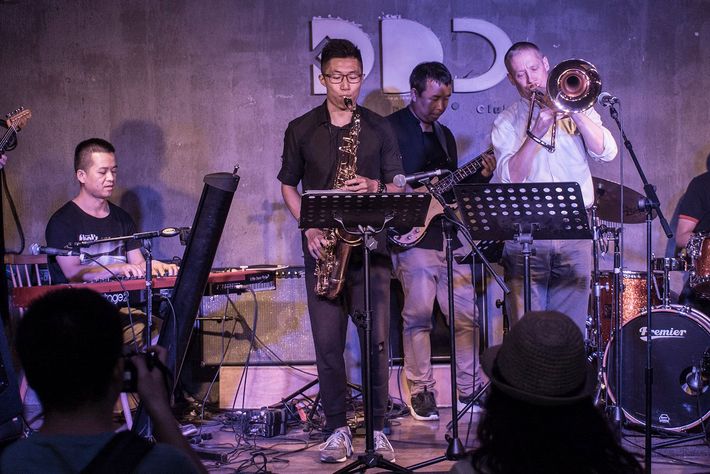 Courtyard clubhouse: Dusk Dawn Club
"DDC has more 'traditional' music than Temple; it has hosted musicians from Africa, Israel, Chile, and Europe, as well as local bands. They've got a courtyard, or you can go upstairs and it's got beautiful, traditional Beijing-style architecture. When it's raining heavily, which it almost never does in Beijing, there's one spot on the roof where the rain comes in. It's kind of fun. It's cleaner and more cultured than some venues, and a bit more relaxed." —Alice Ting Ting
More than just a gig spot: Yue Space
"It's nice to walk into this venue, in the corner of a little yard hidden off a hutong, on a sunny afternoon. The light-colored, wood-laden interior of Yue Space is modern, unique, and stylish, and the venue is spacious. Folk and indie musicians often play here, as well as jazz and blues acts. The sound system is excellent and they sell great music-related merchandise such as records, cassettes, posters, and rock magazines." —Guo Cheng
Ears still intact? Here are a few more venues to hit up …
Mao Livehouse
The old Mao Livehouse space — a Beijing institution — was in Gulou. This large venue out west hosts club nights as well as bands.
Fruityspace
This tiny, grimy underground venue specializes in electronica bands. It has a strong community spirit, hosts cult film screenings, and has a little shop selling local music releases.
Jianghu Bar
There's a "grown-up" vibe at this hutong venue, which is a charmingly rustic place with craft beer on tap. The focus is often on jazz and blues.
Omni Space
Found in the basement of a mall just west of the Temple of Heaven, this atmospheric midsize venue is cooler than its immediate surroundings suggest.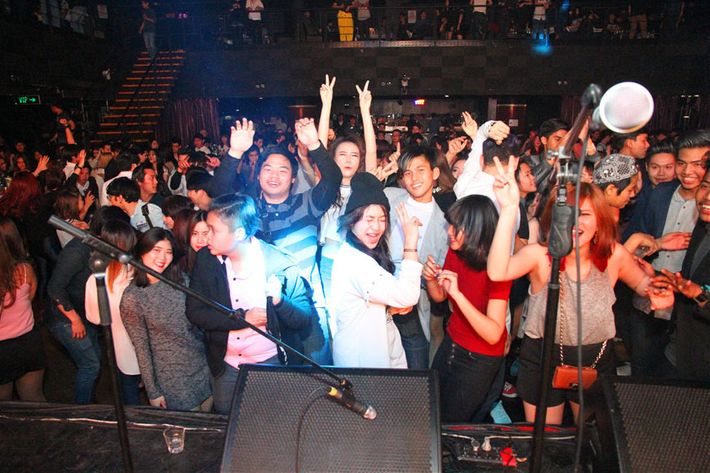 Tango
This is a nightclub but often hosts music events, including heavy-metal festivals and big international acts.
East Shore Live Jazz Cafe
This small, dusty pure jazz venue offers down-and-dirty jams and stunning views across Houhai Lake.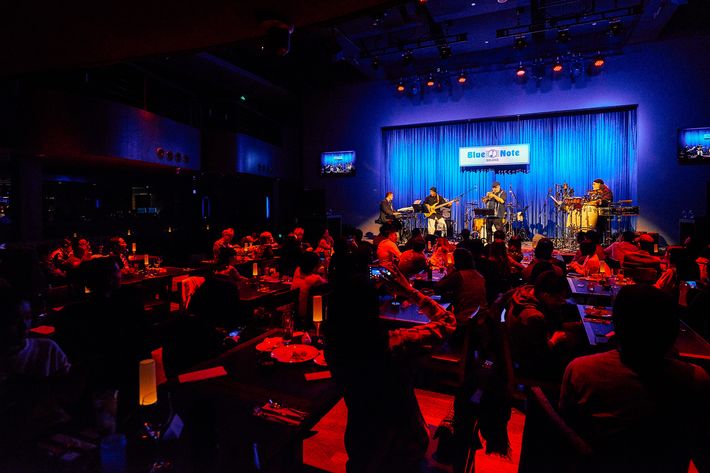 Blue Note
Underground only in the literal sense, the Beijing branch of the New York jazz bar brings in first-class jazz acts. Most tickets come with sit-down meals.
Caravan
At night, this friendly restaurant, which serves fantastic North African cuisine, turns into a raucous live music venue with regular free "live karaoke" sessions where customers can sing with a backing band.