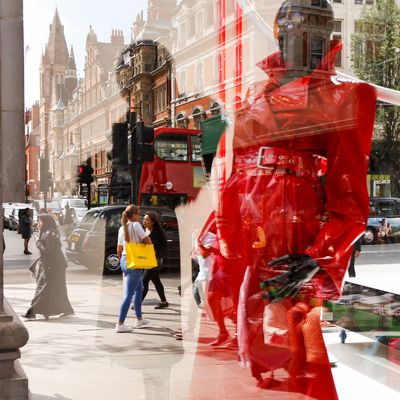 Selfridges department store on Oxford Street in London.
Photo: Luke MacGregor/Bloomberg via Getty Images
London is always dressed to impress. A fashion hot spot that produced names as renowned as Vivienne Westwood and Alexander McQueen, while home to Savile Row, has everything the fashion-minded visitor could need. But where to begin in such a huge city? We asked four fashion insiders to give us the inside track.
Where to go for ladieswear and home goods …
According to Grace Joel, stylist and costume designer whose work includes projects for Nicki Minaj, Madonna, and Beyoncé
"Take a walk down Mount Street, where old grandeur meets London's new guard of designers in 18th-century red brick and terracotta town houses. Simone Rocha, Christopher Kane, and Roksanda all have stores amongst the international luxuries like Balenciaga and Céline. These are flagships where you really get to see the designers' unfettered vision: Simone Rocha's dilapidated car bursting with blooms and Roksanda's pink mirrored changing rooms are a beautiful experience.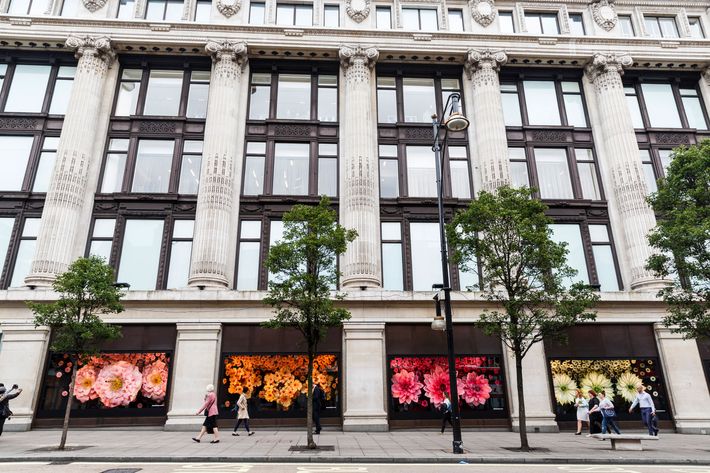 On the other end of Bond Street, you can't beat Selfridges. The department store is constantly raising the bar with innovative displays and concepts like the Body Studio, its recent in-store charity shop curated by Miranda July, or their current Radical Luxury campaign, which champions young designers like Charles Jeffrey and Dilara Findikoglu.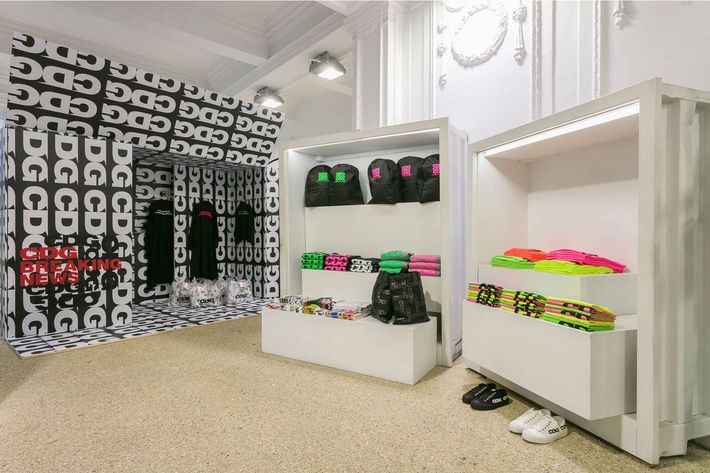 Dover Street Market, now just down from Piccadilly, is fun to explore from the basement bookshop to Rose Bakery at the top via Gosha Rubchinskiy, Hussein Chalayan, Jacquemus, and everything in between. Alex Eagle on Lexington Street is a discovery for new and established brands amongst beautiful curated homewares.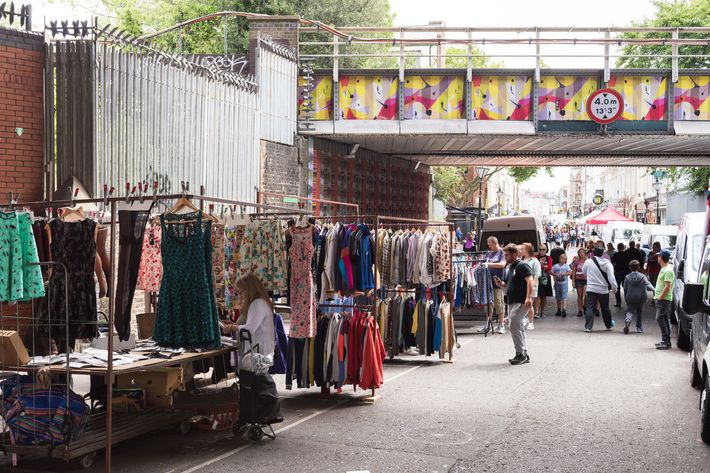 For designer vintage, at the foot of the brutalist architectural triumph Trellick Tower, is Rellik and adjacent Found & Vision. They stock an amazing selection of collectible pieces from Westwood to '80s Yves Saint Laurent. A rummage through Portobello Road Market on a Friday is rewarding for military, '70s bohemian dresses, millinery, and Victoriana.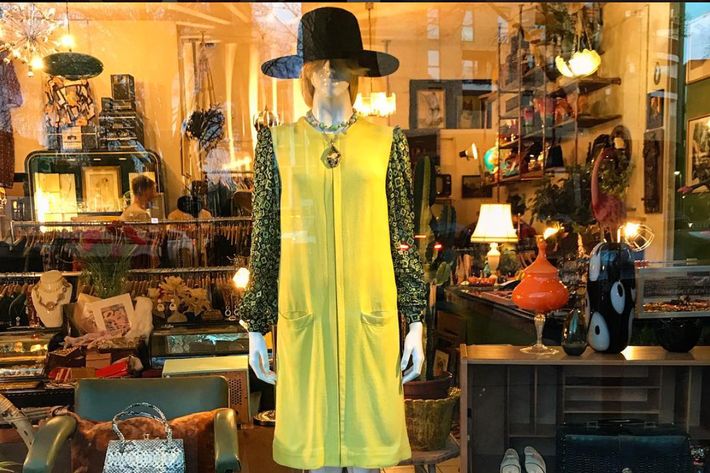 Lots of interesting new shops are popping up around Hackney, too, including Paper Dress Vintage and Market Cartel, with a beautiful selection of '50s to '80s pieces. Mare Street Market is a new addition with a revolving fashion pop-up, and the appointment-only LN-CC on Shacklewell Lane is a well-curated fashion paradise.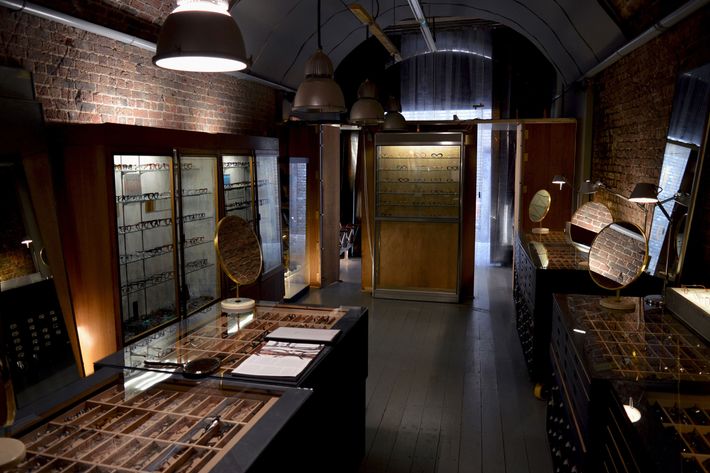 Although Camden Market is now a tourist trap, there is the odd bit of weird and wonderful within the mass-produced chaos. One of my favorite stores in London is General Eyewear, which houses vintage eyewear and creates bespoke frames. Cyberdog, a few stables down, is like stepping into a UV-lit '90s time warp, but I have never come across anything else like it!
If you love the thrill of the chase (and getting up early on a weekend), London has some wonderful car boot sales — our version of a "flea market": The Princess May Car Bootsale in Dalston, Pimlico, and Battersea never fail to impress."
Where to go for men's suiting …
According to Marcus Jaye, a.k.a. The Chic Geek, the "thinking man's blogger"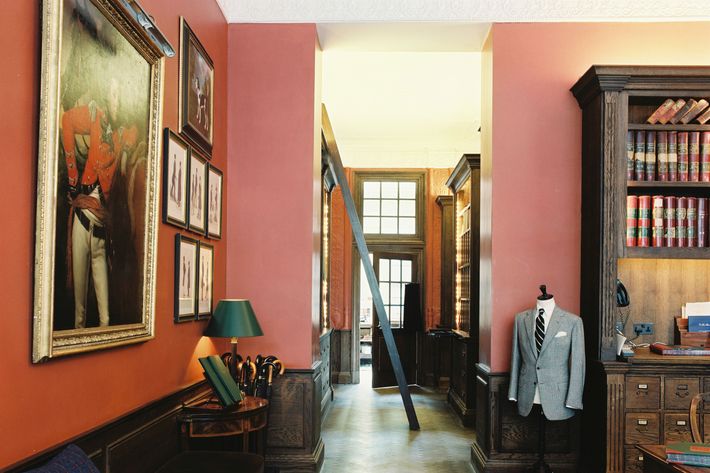 "Just off Savile Row, is Clifford Street. It has the best in understated menswear and accessories. Visit Drake's for London-made ties and accessories, Anderson & Sheppard's haberdashery for the best of British knitwear and other handsome pieces, and Connolly for the finest leather goods. While expensive, you're paying for the quality rather than the name.
One of the most exciting names in the tailoring space is Nicholas Daley. He uses his mixed heritage to play around with traditional British fabrics while taking influence from the British Empire. If you want fitted suit, head to Edward Sexton in Knightsbridge. You're buying history here and, oh, does it look good. This is a direct link to the greatest men's tailoring from the '60s and '70s. We're talking Mick Jagger to Harry Styles, and everybody in between.
For vintage-lovers, head east and visit any of the secondhand shops around Brick Lane, such as Beyond Retro or the Old Spitalfields Antiques Market on a Thursday."
Where to go for streetwear …
According to Per Götesson, menswear designer
"There's something about London that allows for freedom of creativity, which comes from its diversity. It really is a mix of everything, especially for fashion. My favorite shop is Machine-A, a tiny concept shop in Soho doing something special. It's run by Anna Trevelyan and Stavros Karelis and has a mix of high and low, having established brands like Calvin Klein and Raf Simons next to younger London designers such as Craig Green.
For great secondhand clothes, the wealthy residents of South Kensington send their cast-offs to Fara, a charity shop which often has great labels due to its location. There are also two smaller, secondhand shops next to it which are equally good, and a bit of a secret as they're not listed online.
I also like the army store in Walthamstow, Eastman Army Camp. They have army garments from all over the world, plus an archive. You can get some unique hats, plus it's great for boots, bags, jackets, and outerwear, utilitywear, even underwear! Nothing is really priced, so you have to ask how much things cost, but it's worth it."
Where to go for shoes …
According to Kira Goodey, a shoe designer whose footwear has been worn by Britney Spears, Kylie Jenner, and Jhené Aiko
"Britain has a rich history of shoe craftsmanship. We're talking about hundreds of years of high-quality manufacture nurtured through guilds. That tradition has stood the test of time, and you can still find shoemakers creating handmade, or expertly manufactured shoes today. But, you can also find new expressions and takes on these traditions, in a truly British way — eccentric, colorful, not taking itself too seriously but still high quality. That is the British shoe design I love.
The superstar of British footwear design is Nicholas Kirkwood. He perfectly exemplifies the collision of old and new, and is often using the latest technologies to express his work. He is the next Manolo Blahnik, so visiting his Mayfair flagship store should be top of everyone's list. JW Anderson is another great British designer, so I'd recommend a visit to his stand-alone store in Shoreditch.
Of all London's great department stores, Harvey Nichols is the best for shoes, with something to suit most price points, including limited-edition trainers.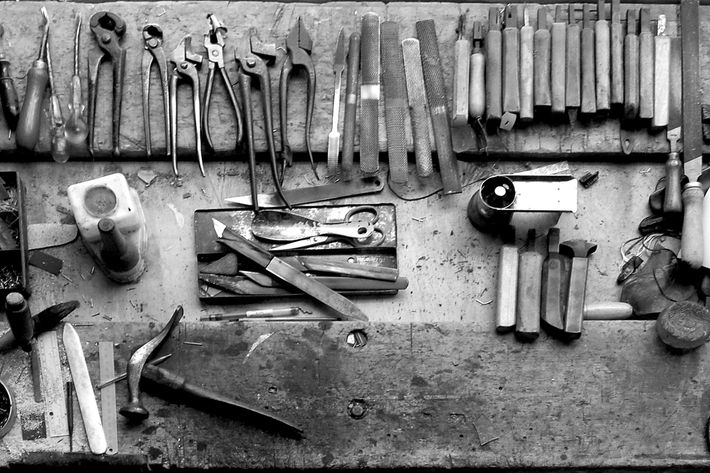 And if you're willing to spend more on bespoke footwear, there is plenty of choice. I recommend Carréducker in Bloomsbury for men. They do fully bespoke, traditional shoes but they also have a more affordable retail store. Sebastian Tarek is another name to look for in the bespoke space. His Shoreditch studio makes traditional handmade men's footwear but with a youthful, contemporary twist.
For something truly bold for women, visit Natacha Marro in Holloway. She started designing for the fetish-club scene but her handmade, bespoke designs quickly transcended that world and she has since dressed Daphne Guinness, Lady Gaga, and more. She is known for her iconic heel-less shoe which has been much copied but hers was the original."