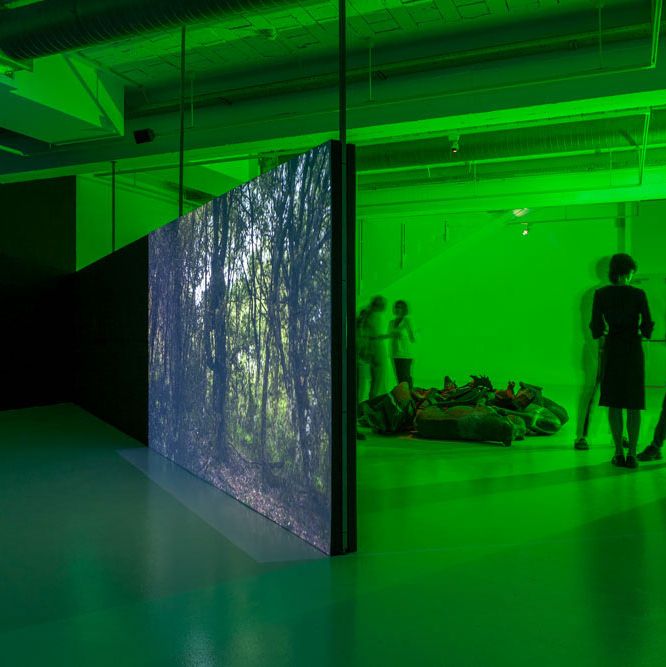 Installation view of "Reserve" by Gerard Ortín Castellví at Espai 13 in Barcelona.
Photo: Pere Pratdesaba/© Fundació Joa
There's more to Barcelona's art scene than the Picasso Museum. The Catalan capital is a thriving center for contemporary art, home to cutting-edge galleries showcasing local and international talent. We asked three local art stars — Hiuwai Chu, curator at the Barcelona Museum of Contemporary Art (MACBA), and Bernat Daviu and Joana Roda, co-owners of the 14-month-old contemporary art space Bombon Projects, to flag the venues no art lover should miss.
"Hidden on the quiet Passatge de Mercader in the Eixample district are two galleries definitely worth seeking out," says Chu. "Tucked in the interior of a building is ProjecteSD, a discreet and minimal space with a consistently rigorous program of high-caliber international and local conceptual artists such as Dora García, Asier Mendizabal, Matt Mullican, and Pieter Vermeersch. A few doors down is Galeria Estrany-de la Mota, a subterranean gallery that features established contemporary artists such as Ignasi Aballí and Douglas Gordon, as well as a roster of equally talented younger-generation artists like Patricia Esquivias, Alex Reynolds, and Francesc Ruiz. Less than a five-minute walk away, on Carrer d'Enric Granados, is ADN Galeria, with a powerful lineup of politically engaged artists such as Jordi Colomer, Bouchra Khalili, Núria Güell, and Adrian Melis. The street is also lined with cafés and restaurants good for a gallery-hopping break."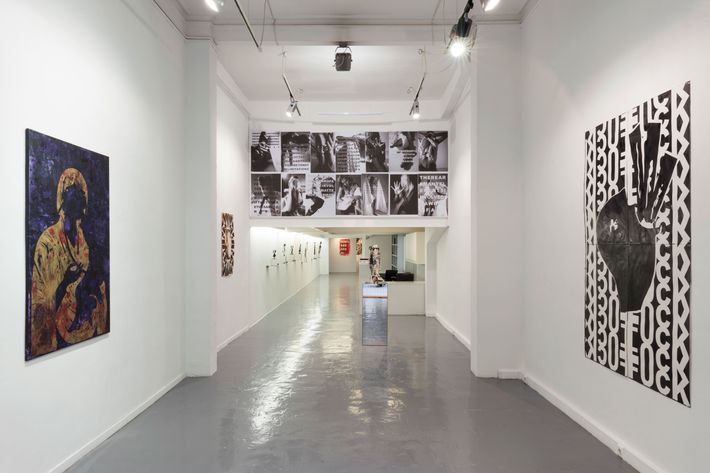 Chu continues: "A 15-minute metro ride on the red line gets you from Plaça Catalunya to L'Hospitalet, a working-class neighborhood outside of Barcelona that has become a burgeoning area for the local art scene. Nogueras Blanchard was the art pioneer of the neighborhood, moving their gallery in 2015 to the ground floor of a 1970s industrial building that used to house a printing company. It's nurtured a budding generation of artists who are now solid figures on the international contemporary art scene, among them Marine Hugonnier, Wilfredo Prieto, and Ignacio Uriarte. The gallery also makes annual open calls for curatorial projects to keep things fresh. Just a floor above is Ana Mas Projects, with a varied program of artists that include the conceptual minimalism of Àngels Ribé, the architectural contemplations of Laercio Redondo and the futuristic sculptural work of Lucía C. Pino. The galleries tend to schedule joint openings on Saturdays, when the dead-end street plays host to a neighborhood party."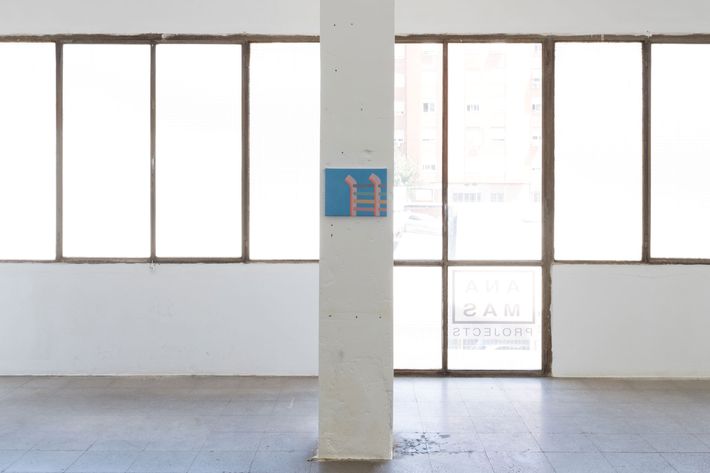 Wondering which of Barcelona's bigger art institutions is a must-see? Bombon Projects' Daviu and Roda have a suggestion: "Most visitors know about the Fundació Joan Miró; the Miró artwork is amazing and it's in a beautiful modern building, which was designed by architect Josep Lluís Sert in collaboration with the artist himself. But many people are unaware of Espai 13, somewhat hidden in the basement of the museum. You walk down the stairs and there is this space, about 170 square meters [1,830 square feet], which is devoted to contemporary art. The programming is a mix of experimental local and international artists. For us as a young gallery, we feel it's a very important way for a big foundation to support emerging artists and connect with the local scene."