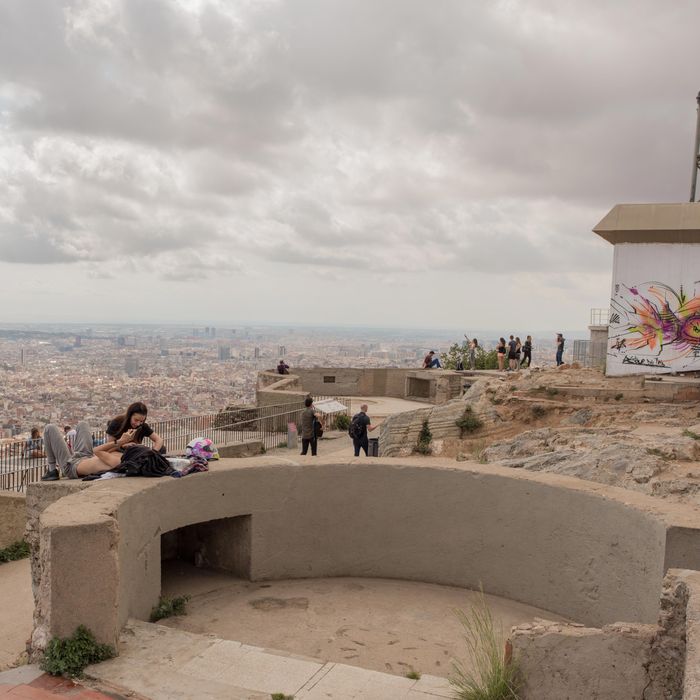 Bunkers del Carmel in Barcelona.
Photo: Page Light Studios/Getty Images
What is old is new again in the capital of Catalonia, thanks to a spate of notable urban renewal projects. With a bit of advance planning, you can ditch the queues at the Sagrada Familia and tour a Spanish Civil War bomb shelter, a notorious Franco-era prison, or a textile factory turned creative workspace instead.
Turó de la Rovira/Bunkers del Carmel
Most people head to the top of Turó de la Rovira for the panoramic city views, but there's more to see here than just the lovely vistas. "It's also worth visiting as an historical site, for two main reasons," says Alberto Pellegrini, a professor in the University of Barcelona's Department of History and Archaeology. "First, because you can see the remnants of the anti-aerial batteries and bunkers built during the Spanish Civil War. And following the war, Turó de la Rovira became one of the many shantytowns that grew in the city, as there was a lack of housing following a massive immigration from other regions of Spain during the 1950s and '60s." You can easily spot these historic layers: scattered around the crumbling concrete remains of the bunkers, known as the Bunkers del Carmel, are floor tiles, attesting to when they were used as residences. The Museu d'Història de la Ciutat has partially restored the site and added helpful informational panels, many with English translations.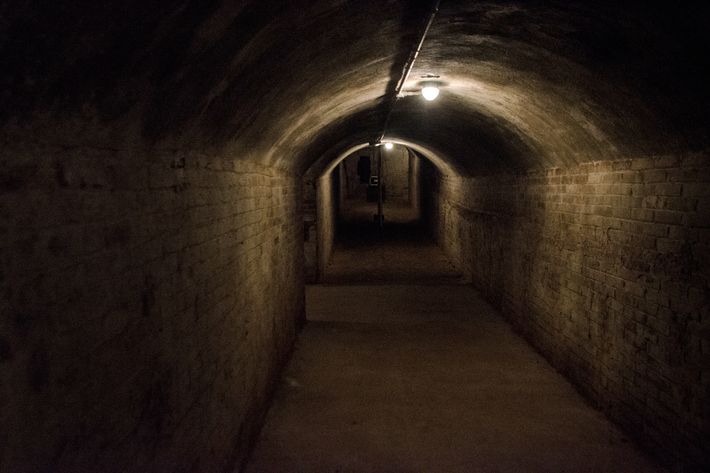 Refugi 307
Of the 1,400 air raid shelters that were constructed across the city during the Spanish Civil War (1936–1939), only a few remain. Refugi 307 was one of the largest, where up to 2,000 citizens could temporarily take cover from systematic aerial bombing. Carved into Montjuïc mountain, this maze of tunnels stretches for 650 feet, with two entrances and areas set aside for an infirmary, water fountain, and toilets. Though most of the tunnel floors have been paved and electric lights added, you can still spot original details, like a fading painted sign with a list of rules — among them: Don't smoke and don't discuss politics or religion. The weekly one-hour guided tour in English (Sundays at 10:30 a.m.; $4.94) fills up fast; reserve via email at reservesmuhba@bcn.cat with "English tour" in the subject line.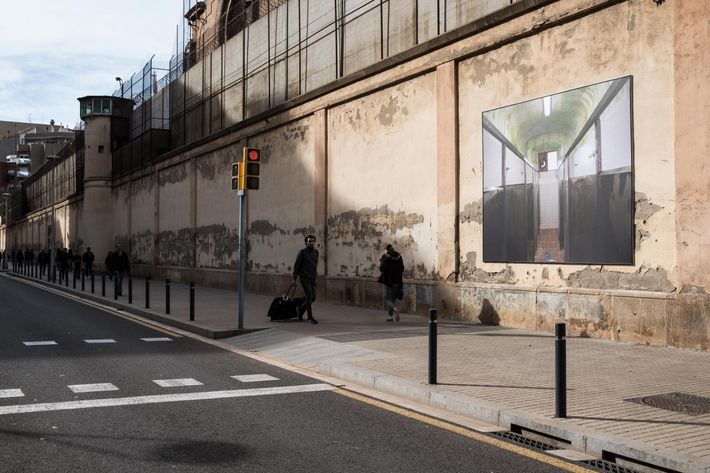 La Model
When it opened in 1904, La Model (also called La Modelo) was the new "model" of a penitentiary: a circular building with cells arranged around a central guard tower, ensuring prisoners could always be seen. It took on a particularly dark cast during the Franco years, when thousands of political revolutionaries were jailed here, including Salvador Puig Antich, who was eventually executed in the prison's courtyard in 1974. Shut down in early 2017, La Model recently opened to the public for free (on Fridays and Saturdays), while its courtyard has been turned into a public garden. The city is still determining how to reuse the site, but in the meantime, you can wander through the vast complex, exploring the cell blocks, the canteen, and the visiting area. "La Modelo became a physical symbol of repression during the Francoist regime," says Pellegrini. "Today it is worth visiting as a sort of 'memory site' of the difficult past of the city, and of all the people who were oppressed by Francoism."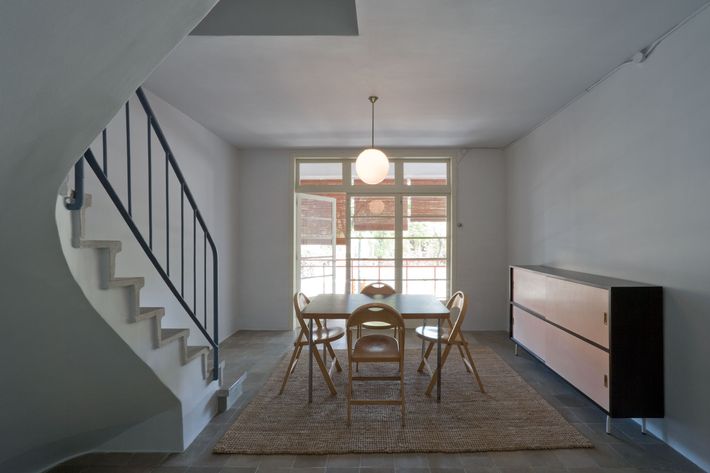 Dwelling 1/11 at Casa Bloc
Across Europe, the 1930s saw a new approach to creating workers' housing, incorporating light, ventilation, and modern amenities in an effort to improve their often-dismal living conditions. Barcelona's answer was Casa Bloc, a five-building socialist housing complex set in the working-class district of Sant Andreu. One of the apartments, Dwelling 1/11, has been restored to look just as it would have in 1939, with original architectural details like foldable doors, a semicircular staircase and Valencia tilework above the built-in, wrought-iron stove. Rooms in the minimalist duplex wouldn't look out of place in the pages of Dwell, outfitted with original and reproduced furnishings from the likes of Marcel Breuer and Thonet. The Saturday 11 a.m. guided tour ($4.94; booking required) highlights not only the apartment's aesthetics but also puts its design into historical context.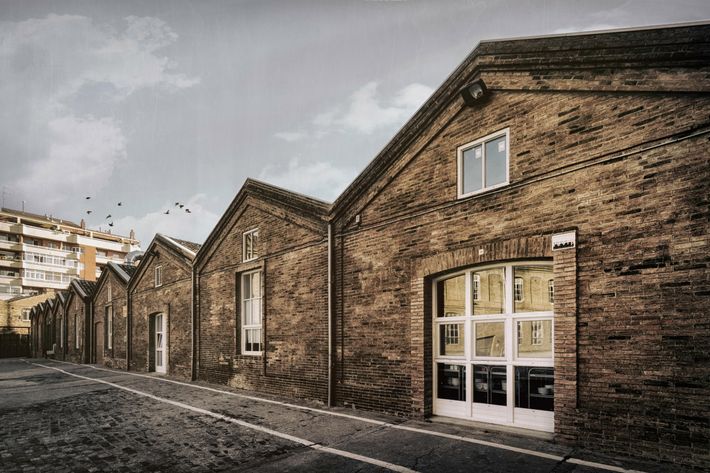 Fabra i Coats
A flourishing industrial capital in the early 20th century, Barcelona became one of Europe's top textile producers, earning it the title the "Manchester of the South." More than a dozen of these old factories survive, and are gradually being restored and adapted for other uses. One is Fabra i Coats, a massive century-old red-brick complex that once churned out cotton thread and fabrics; it's now a cultural center housing artists' studios and workspaces for creatives. The four-story factory is regularly open to the public for art shows, live theater, and concerts, while the former boiler room has been turned into a space for rotating exhibitions and installations related to the city's industrial heritage. Check the website to see what's on.