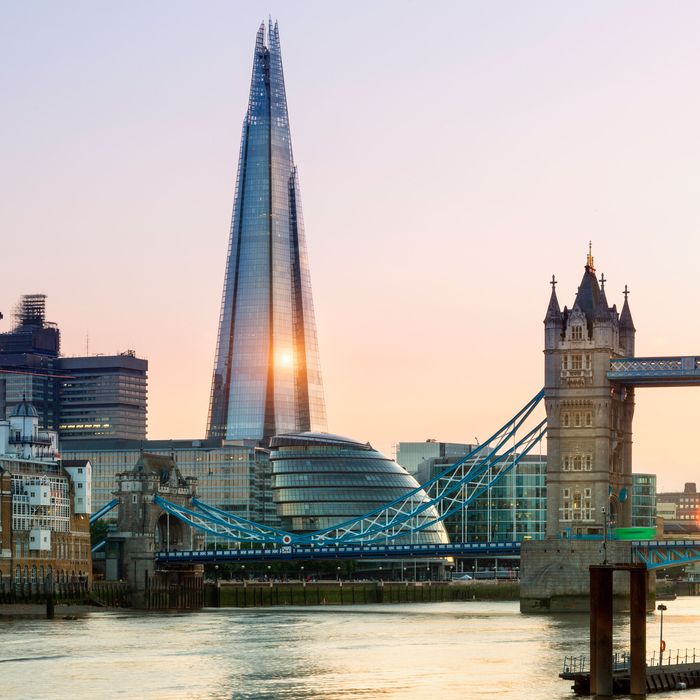 The Shard and Tower Bridge in London.
Photo: Sylvain Sonnet/Getty Images/iStockphoto
London is an old city, and over the millennia has been built on top of itself by generations, each bringing with it its own design ideals and functions. It's a lot to take in. Here, we asked a contemporary architect and another specializing in heritage buildings to share some top local highlights from their respective worlds.
The London of Yesteryear
According to Heather Jermy, partner and head of heritage consultancy at Purcell, a building design and restoration practice whose projects include Dover Castle and Elizabeth Tower.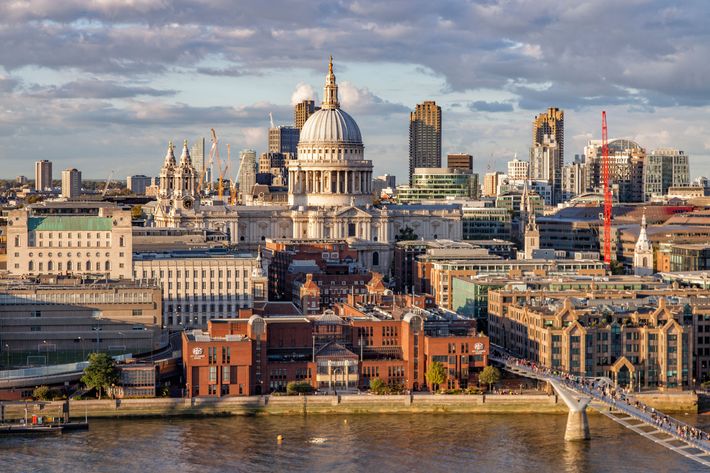 "London has hundreds of beautiful old buildings, some obvious, some less obvious, but all exquisite. Let's start with the obvious: St Paul's Cathedral. It was built after the Great Fire of London and somehow managed to survive the Blitz [bombing of Britain by Nazi Germany], so it's a wonderful symbol of British stoicism and strength in the face of hardship. And if you're checking out St. Paul's, a hidden gem is the nearby St. Paul's Cathedral Choir School, a really great example of postwar architecture. It incorporates an earlier church tower and is a listed building in its own right.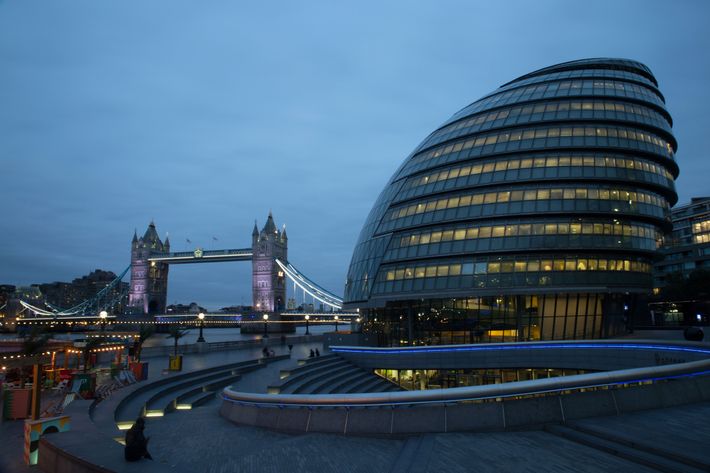 I also recommend Tower Bridge. Why Tower Bridge is so interesting is that it's a collision of time. You have the World Heritage Site of the Tower of London. You've got a Victorian Bridge which was an incredible feat of engineering for its time. On the other side of the bridge is Foster and Partners' City Hall, which is a fantastic piece of architecture. And there's an even newer development called One Tower Bridge, which is all modern flats.
For a hidden gem, try the Queen's House in Greenwich. It's a spectacular little Palladian house designed by Inigo Jones, who is arguably the first significant architect of the early modern period in England. It includes the first centrally unsupported helical stair in England. Nearby is Eltham Palace which is somewhere tourists hardly ever visit, instead opting for Buckingham Palace. It's a bizarre mix of medieval palace and Art Deco house designed by Rolf Engströmer, a big name. It's a one-of-a-kind mash-up of styles.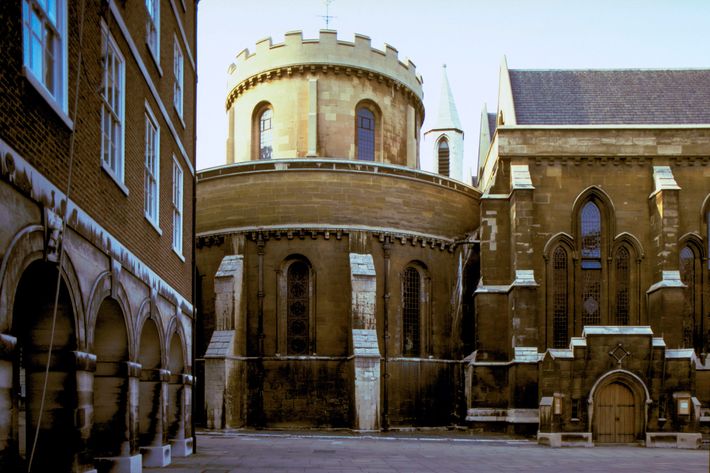 The John Soane's Museum is another hidden gem. It was purchased in the early 1800s by John Soane, a well-known architect who designed the Bank of England. It's only open a few days a week, so you have to queue but I think there's a magical myth to it because of his eccentricities. Everything is displayed in really funny and strange ways. And then there's the Round Church of the Knight's Templar from the 12th century, in the middle of London. That's special.
Finally, if you're visiting historic London you have to check out an old pub. The Lamb and Flag claims to be the oldest pub in London. They say Dickens used to hang out there. But what's lovely is that it's down this little alleyway and it gives you that sense that you're moving away from big London and into this historic pub; it's almost like that feeling of time travel."
The London of Now
According to Andrew Waugh, director at Waugh Thistleton Architects, a practice whose projects include Shoreditch's Boxpark and conceptual restaurant Tramshed.
"When people think of 'now' architecture, they're often thinking of the same thing: shiny chrome and glass. If you want that then I'd recommend visiting Canary Wharf and the docks by the Docklands Light Railway. It's a slow-moving train, traveling above ground and with huge windows so you get great views. With all the skyscrapers belonging to banks, you really get a flavor for the impact of the '80s. Also then you can get off at Island Gardens and take the foot tunnel — which is the first tunnel under the Thames dug by hand — to lovely, old Greenwich.
But personally, I don't think that's what modern London architecture is about. The best contemporary architecture is when new builds reuse what's there, and knit themselves into the city. To do that well, you have to think about the context of the building, its use, and the neighborhood. It's not about rubbing something out and starting again.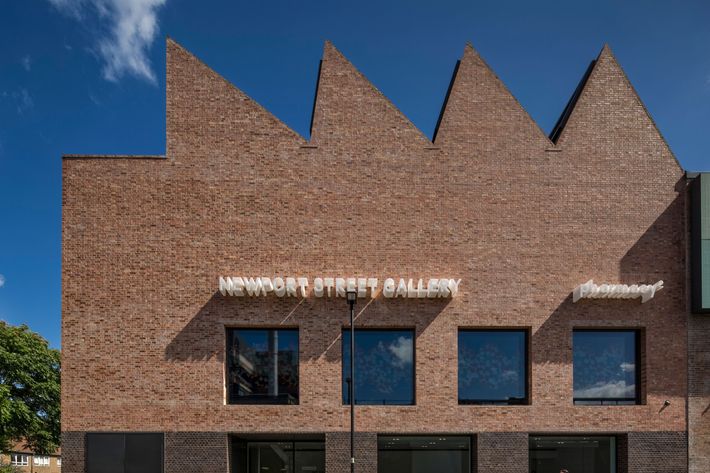 A great example is Newport Street Gallery — Damien Hirst's space — in Lambeth, because he built a bit of a new building and extended an older one to create something wholly new. I also like the Rochelle Canteen, a high-end restaurant which is literally a redesign of a Victorian school canteen.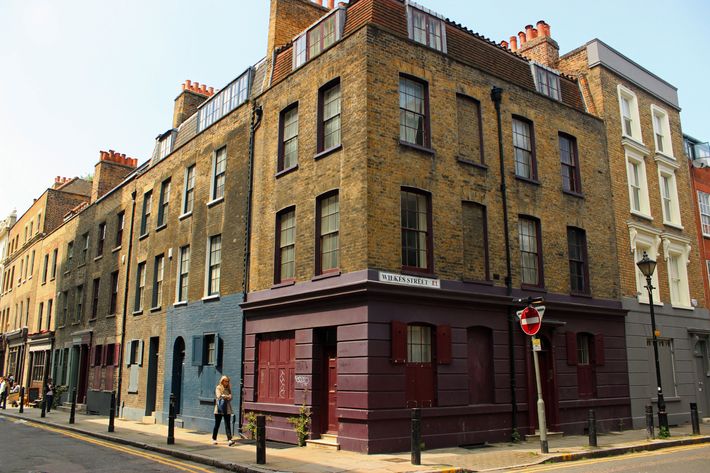 One of my favorite walks is Brick Lane. In Georgian times, this was where all the Huguenots lived, the French protestants. And then they got rich and left, and all the Jewish people from Eastern Europe moved there in the mid-19th century. Then they all got rich and left, and now we have the Bengali community who moved there in the 1970s. So you have the Huguenot Georgian architecture of the houses on Fournier Street, which funnily enough is where a number of artists like Gilbert & George and Tracey Emin live, but right in the middle — layered — you have the beautiful old synagogue on Princelet Street.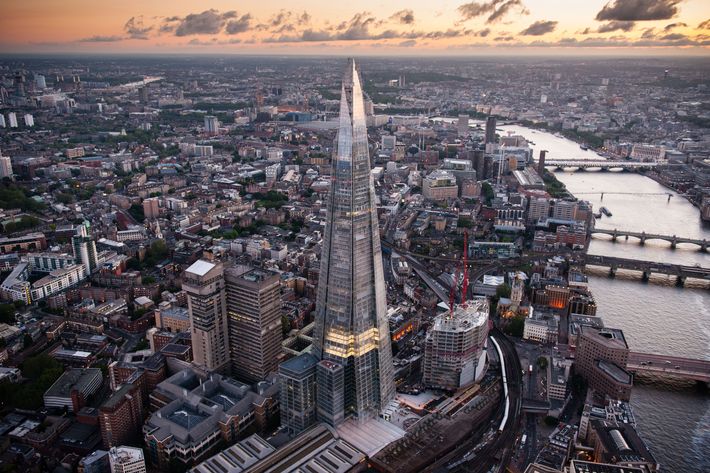 The most striking building in London has got to to be the Shard. It's massive and iconic and it doesn't have any kind of context like the other towers in London. It stands on it own; other towers you'll notice are all in loose groups. Renzo Piano is one of the few people who could have done it. Nobody's ever explained to me how they got the crane off the top when they'd finished it. I still want to know. I sit there and look at it wondering, because it wasn't with a helicopter. Maybe they did it at night. Maybe God did it. Who knows."