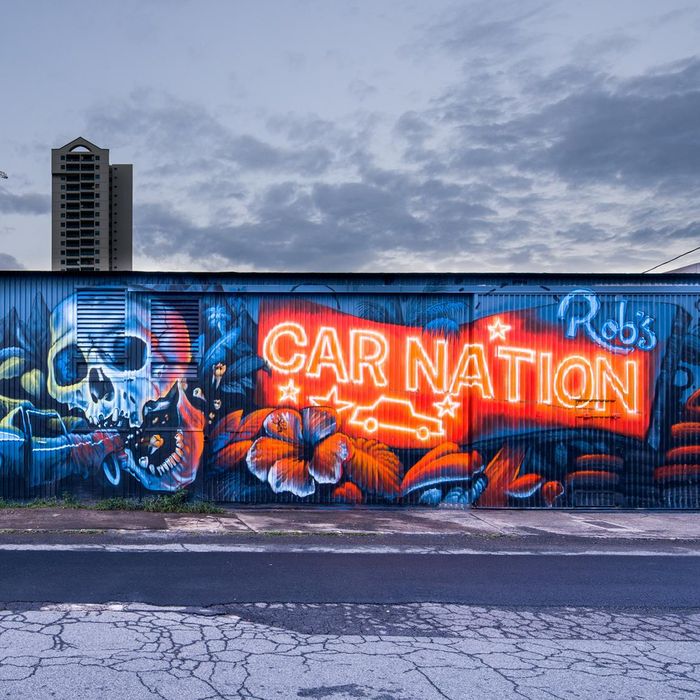 A Pow! Wow! mural in Kaka'ako, Honolulu.
Photo: Pow!Wow!/Facebook
Whatever you're into right this hot minute — yoga, street art, speakeasies, fancy toast, watermelon soju — you'll find a version of it in Kaka'ako, a working-class residential neighborhood and warehouse district turned on its head. Adele Balderston, an Oahu-born artist and the founder of 88 Block Walks, leads walking tours around the rapidly changing neighborhood. Here, she outlines everything you should take in when ambling about.
Mother Waldron Park
"The grassy park with a children's playground is like the piko [belly button] of Kaka'ako — right in the middle of the neighborhood. It was one of Honolulu's many New Deal public works projects. Although Hawaii wasn't a state yet, FDR's program had profound effects on Honolulu's infrastructure. The park was built in 1937 and was designed by the architect Harry Sims Bent [who also designed nearby Ala Moana Beach Park]. It has classic Art Deco features like low zig-zag walls and curved elements around the comfort station. Today the park is an excellent place to take in the latest Pow! Wow! murals, maybe with a Local Boy breakfast sandwich [Spam, egg, and cheese on a taro bagel] from nearby This Is It Bakery & Deli."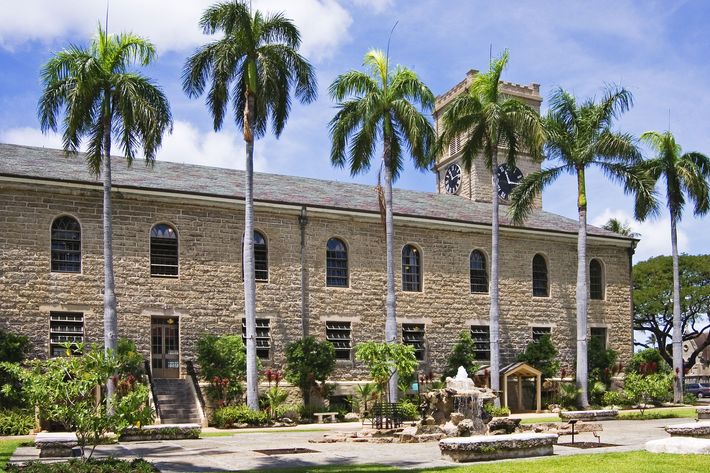 Kawaiaha'o Church
"Located on the corner of King and Punchbowl Streets, it was built in 1842, which makes it the oldest Christian church in Hawaii. The Ali'i [monarchy] were among the earliest parishioners. They call it our Westminster Abbey."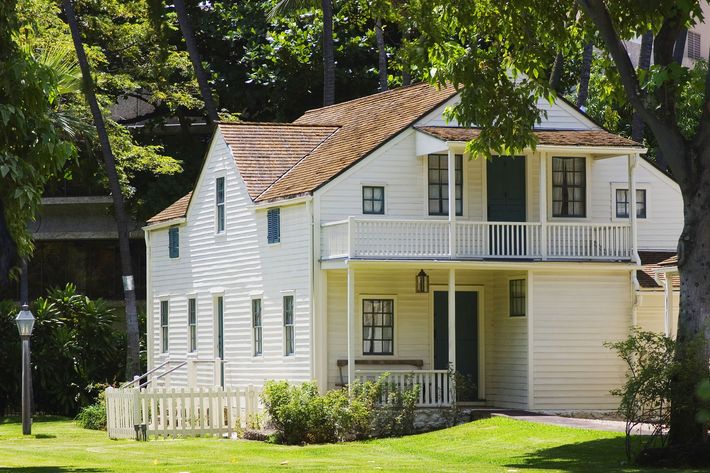 Hawaiian Mission Houses Historic Site
"This museum is just opposite the Kawaiaha'o Church, and both are on the National Register of Historic Places. This part of Kawaiaha'o Street has a peculiar relationship with time: There is a 200-year-old cemetery, low coral walls, and stone buildings on either side of the street, and then new high-rises climbing up from behind. One building contains a replica of the first 19th-century printing press brought to the islands, along with examples of some of the first books printed in the Hawaiian language."
The Royal Brewery
"The red brick Royal Brewery building on Queen Street was designed in 1899. It was once the home of Primo, a local beer that's having a comeback right now — sort of like Hawaii's PBR. The historic building is especially relevant right now because in the last two to three years, half a dozen local breweries have popped up in Kaka'ako, including Aloha Beer Company just three blocks away. Aloha has a speakeasy upstairs called the HI Brau Room, where portraits of Native Hawaiian surfer and Olympic swimmer Duke Kahanamoku hang on the walls next to the likes of Mick Jagger and Jack Lord. You can choose records from the bar's collection and play them on a vintage turntable at the back of the room."
Pow! Wow!
"The headquarters of Pow! Wow! [a series of week-long arts events] are on Lana Lane, in a warehouse converted to artists studios. Sometimes the roll-up door is open for events but artists go in and out all day; if you say hello to the right person, you might be able to get a private tour or studio visit. Alternatively, you can book an artist's tour, workshop, or studio visit through the newly launched Art World Escape app. For example, artist Hadley Nunes invites you into her studio to share a cup of tea, exchange floral arranging tips, and tour her paintings and sculptures."
Aupuni Space
"You can see new local artwork — paintings, sketches, and sculpture — in this tiny warehouse gallery. It's only been open for three months. In February, it featured Solomon Enos's floral paintings."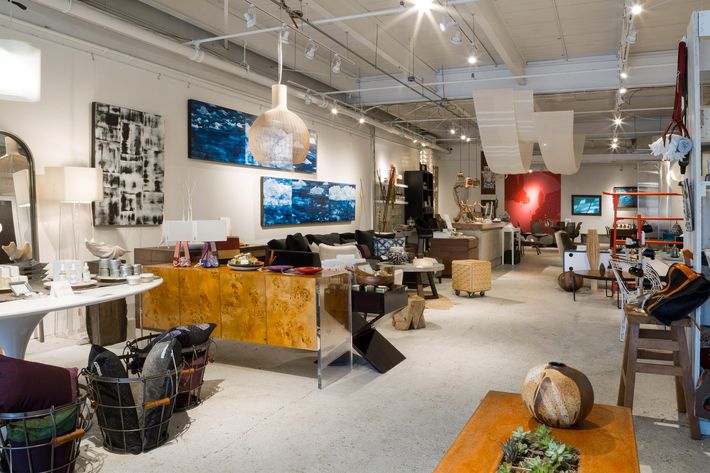 Fishcake
"Fishcake has amazing coffee from local roasters Morning Glass; a  curated selection of high-end textiles like throws, rugs, and blankets; plus light fixtures and ceramics with a focus on local designers or those with a Hawaii connection. They rotate exhibitions of local artwork on their walls and frequently host talks and workshops."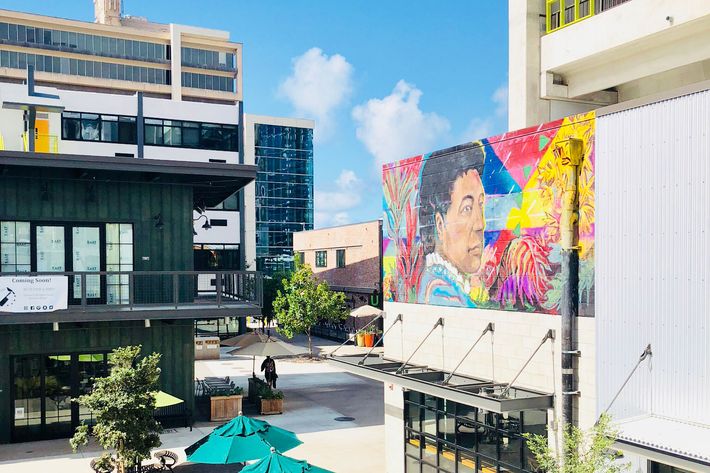 SALT at Our Kaka'ako
"The brand new SALT complex on Auahi Street incorporates elements of the neighborhood's industrial past [like corrugated aluminum siding and repurposed iron] into a new kind of mixed-use contemporary marketplace. They've got a bunch of coffee shops, surf shops, restaurants, a record store, and three or four bars. Their monthly Pa'akai Market features a variety of local vendors in a covered flea-market area with stalls and displays made from salvaged wood and repurposed urban detritus. Here you can find handmade jewelry, vintage clothing, and plants."
South Shore Market
"Skip the ABC stores that sell generic, not-very-authentic, overpriced souvenirs and shop local! Hawaii has an eclectic food, fashion, and design scene and South Shore Market is like a one-stop shop to sample a variety of vendors and artisans, like Lucy's Lab for homemade ice cream and MORI by Art+Flea for T-shirts, jewelry, and ceramics from local vendors."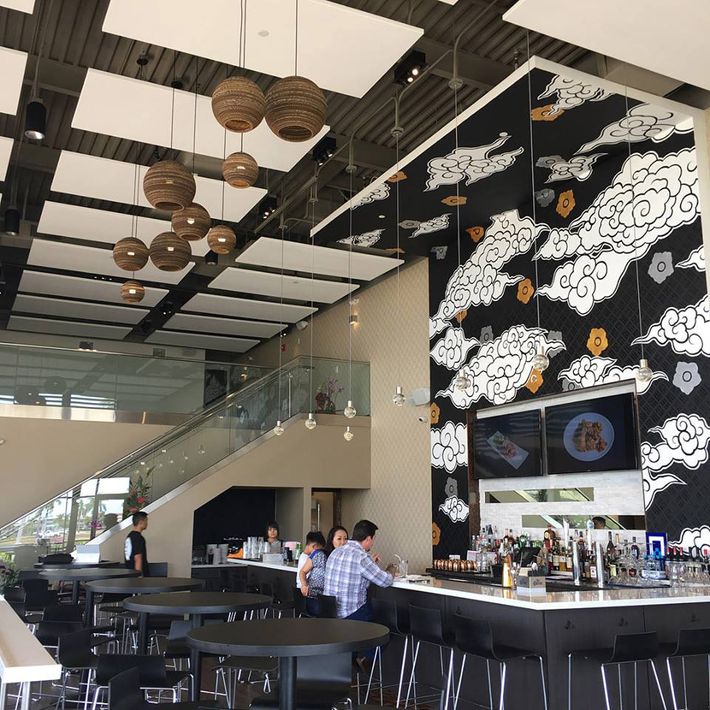 Cafe Duck Butt
"This looks like a nondescript warehouse from the outside, but step through those doors on a Friday night and you'll be in K-pop heaven with karaoke, kalbi tacos, and watermelon soju served in a watermelon. There's karaoke every night, but weekends get really busy; I would call ahead to reserve a table or book a private room for a more intimate experience."