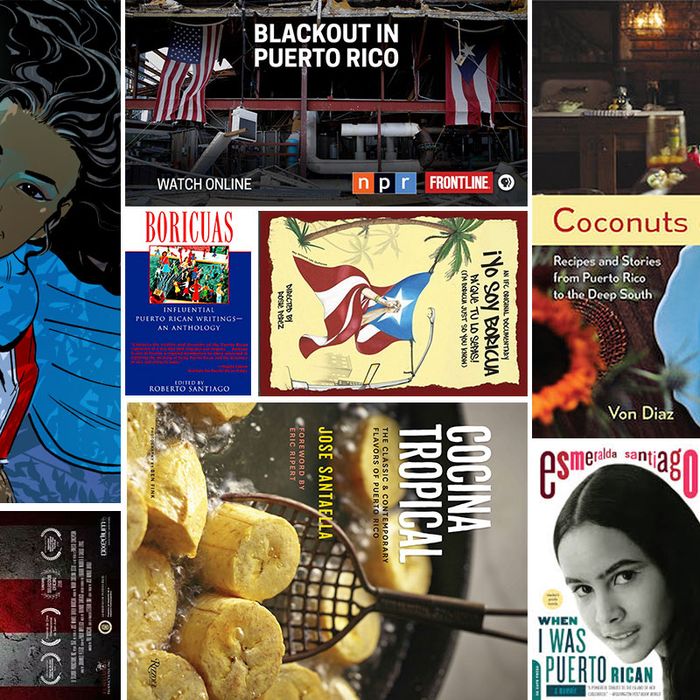 Essential reading, viewing, etc.
Photo: Courtesy of the Retailers
Because the "Despacito" video gives you just a pequeño taste of what the Island of Enchantment is all about.
Read These …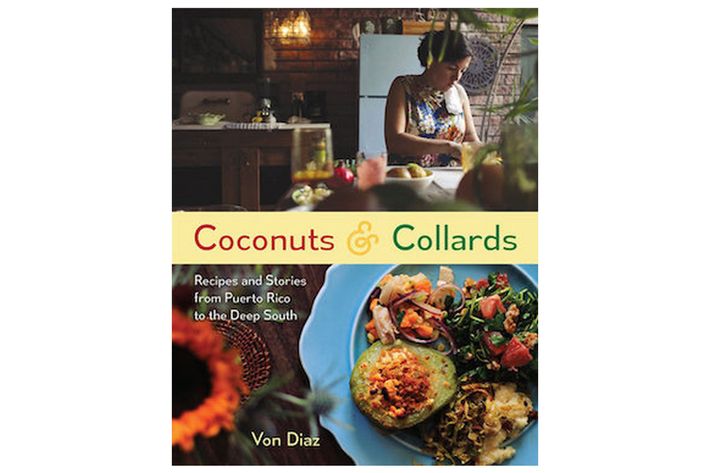 Coconuts & Collards
Part cookbook, part memoir, this recent release shares recipes from author Von Diaz's heritage, as well as memories of growing up in Puerto Rico and the American South.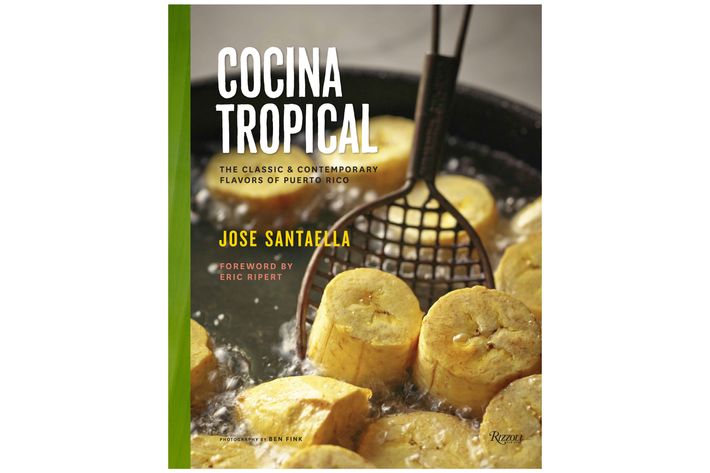 Cocina Tropical
Chef Jose Santaella's cookbook offers a modern and comprehensive look at Puerto Rican cuisine, along with profiles of the people and places that make island cooking unique.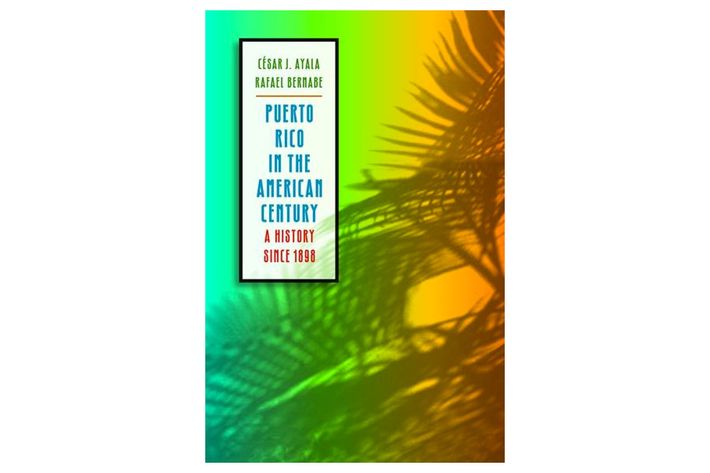 Puerto Rico in the American Century: A History Since 1898 
A deep dive into the complicated history of Puerto Rico as an American territory, from the Spanish-American War to current-day issues with the island's political status.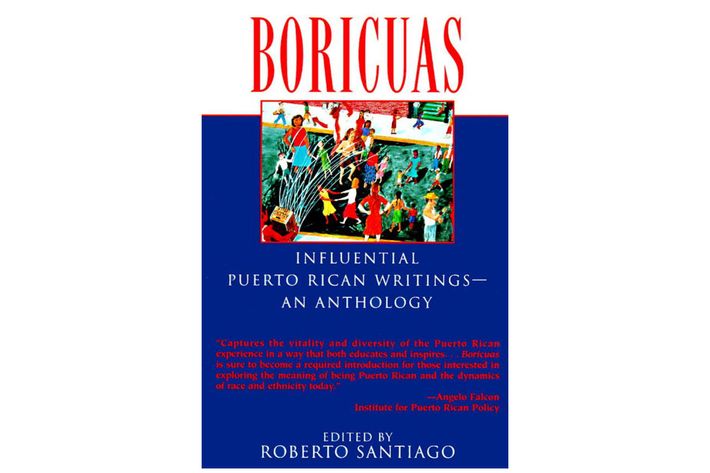 Boricuas
A compilation of work — poetry, fiction, essays, monologues, and speeches — by Puerto Rico's most distinguished writers, performers, and activists, including Nicholasa Mohr, Freddie Prinze, and Julia de Burgos.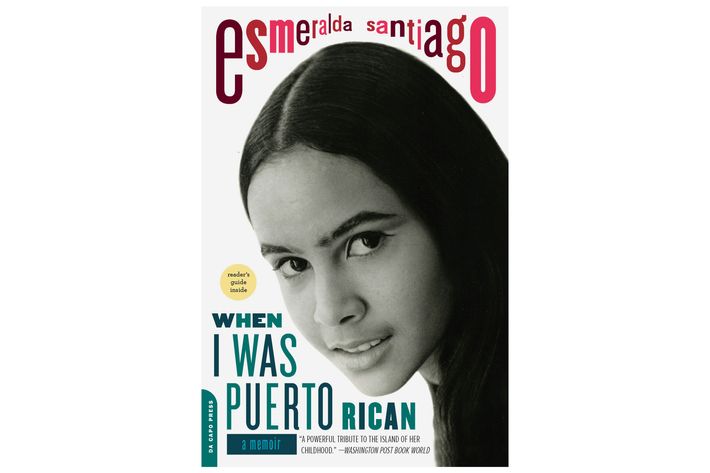 When I Was Puerto Rican
Esmeralda Santiago's memoir chronicles her journey from childhood in rural Puerto Rico to New York, where she grapples with culture shock, racism, and learning a new language, to her admission into La Guardia School of Performing Arts.
Watch These …
Frontline: Powering Puerto Rico
This May 2018 episode of the popular Emmy- and Peabody-winning PBS series explores the humanitarian and economic crisis in Puerto Rico post-Maria with in-depth, investigative reporting.
1950: La Insurrección Nacionalista
A recently released documentary about five Puerto Rican nationalists who challenged the U.S. government in 1950 for Puerto Rican independence and the consequences of their actions.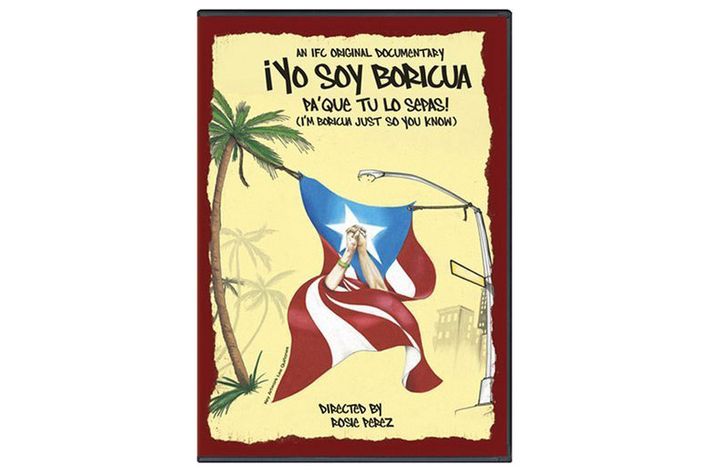 Yo Soy Boricua, Pa'Que Tu Lo Sepas!
A documentary film directed by Rosie Perez about Puerto Rican culture, politics, history, and identity both in the United States mainland and on the island.
Listen to These …
Puerto Rico Forward
This podcast takes a look at Puerto Rico's colonial and economic history. It is hosted by Andrew Mercado-Vázquez, a professor of socioeconomics at the University of Puerto Rico, who explores issues such as independence versus statehood and the current economic crisis.
Puerto Rico Travel Cast
The owners of a popular El Yunque bed-and-breakfast host this podcast about adventures in traveling around the island, from surfing the waves of Rincon in the west to snacking on fritters at the kioskos in Luquillo in the east.
EL 86
This Spanish-language podcast, presented by the food site La Mafia, interviews Puerto Rico's top chefs, bartenders, and restaurant owners.
Local music
From salsa to reggaeton, Puerto Rican music has been making the world "shake their bon-bons" for decades. Olga Tañón is the princess of Latin pop; Tito Puente, songwriter and bandleader, is the king of Latin/jazz fusion. Daddy Yankee and Luis Fonsi, a reggaeton master and Latin pop idol, respectively, joined forces on "Despacito," the most streamed song of all time. The Spanish-born cellist Pablo Casals founded the Puerto Rico Symphony Orchestra and the Conservatorio de Música in San Juan. Last but not least, check out salsa and bolero composer (and local politician) Willie Colón.
Bookmark These …
La Borinqueña
Puerto Rico's first female superhero, created by graphic novelist Edgardo Miranda-Rodriguez, draws her powers from Puerto Rican mysticism. In the latest installment, Ricanstruction, La Boriqueña teams up with Wonder Woman, Batman, the Flash, Superman, and Aquaman to rebuild Puerto Rico.
La Mafia
A Spanish-language restaurant blog that shares the best gastronomic experiences across the island.
La Calle Loíza
A website that focuses on trendy Calle Loíza and its restaurant and shop openings or closings, street art, and community happenings.
San Juan Weekly
An English-language news source straight from the capital.
See Puerto Rico
The tourism board maintains a page on hotel reopenings, but also serves as a helpful resource for island-wide outfitters, day trips, and event listings.
Preats
An English- and Spanish-language site highlighting restaurant openings.
Puerto Rico Day Trips
For day-trippin' inspiration, this site features up-to-date information on zip-lining, indoor ice skating, and more.
Follow These Instagrams …
@DavidBegnaud reports on the status of island recovery and @OpenFoodPR celebrates restaurants that are back open for business. @Organizacion_Boricua chronicles activism on the island. @cosanuestracollective shares updates on relief initiatives. @TicketCenterpr is the best guide for live-music happenings. For artful images of island nature, @fernandosamalot is lovely to look at. Digital tourism site @whateverpuertorico presents the best of what to see and do on the island. @Estaciontropical is a nonprofit initiative for island artists. And in @EatGordaEat, California-based Puerto Rican food writer Illyanna Maisonet shares the best of PR cuisine (of which, as these chefs prove, there is no shortage).