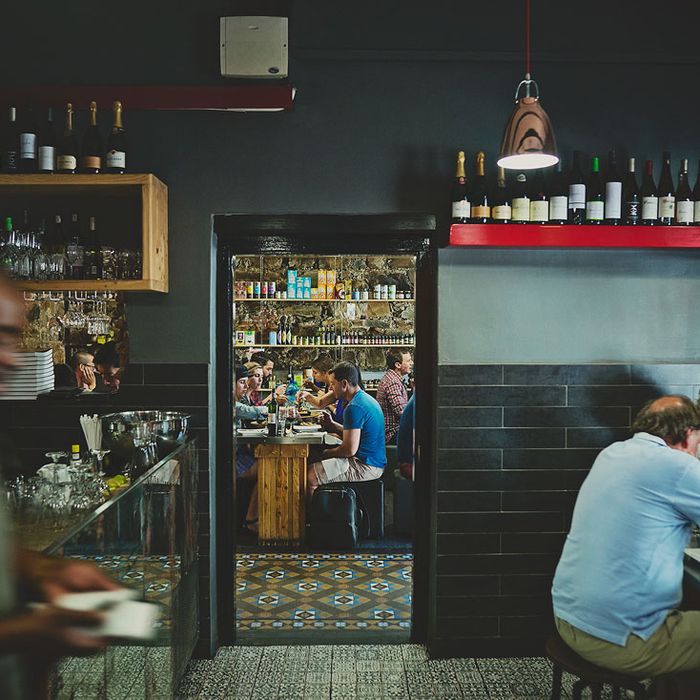 Chef's Warehouse in Cape Town.
Photo: Claire Gunn/Courtesy of Chef's Warehouse
Cape Town is the culinary epicenter of South Africa, and chefs who've cut their teeth at iconic kitchens across Europe have been returning in droves to make their mark on the city's dining scene. But the atmosphere is convivial as well, with industry insiders congregating at each other's establishments and fostering a sense of community. We asked three of the thriving city's chefs where they go when they're hankering for a bite out.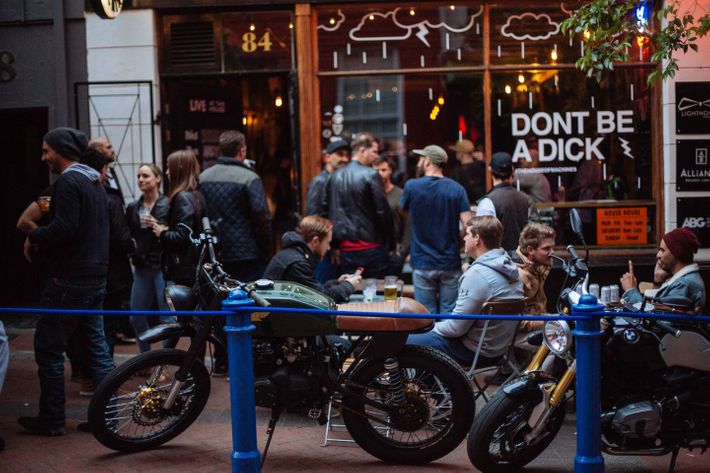 Wesley Randles, chef and co-owner of The Shortmarket Club
"I like to have breakfast at Jason Bakery in Green Point, where I order the Bomb: a streaky bacon, Emmental cheese, and poached-egg croissant. I usually go to El Burro Taqueria on early Monday evening — the fish tacos, with crispy hake, avocado, pickled red onion, raw cabbage, and a smoky habanero dressing with fresh lime are a must. They are delicious! The shumai and veg pot stickers at South China Dim Sum Bar on Long Street are really good, and you always have to order the noodle special, which changes every week. There's also the hawker noodle, a standard on the small menu: It's cold, tangy, and spicy, with loads of sesame. And the House of Machines is the go-to late-night hangout for chefs having drinks after service. It's my favorite bar — it's like Cheers, but better. Things to order are the double espresso, Old Fashioned, or a pint of house lager."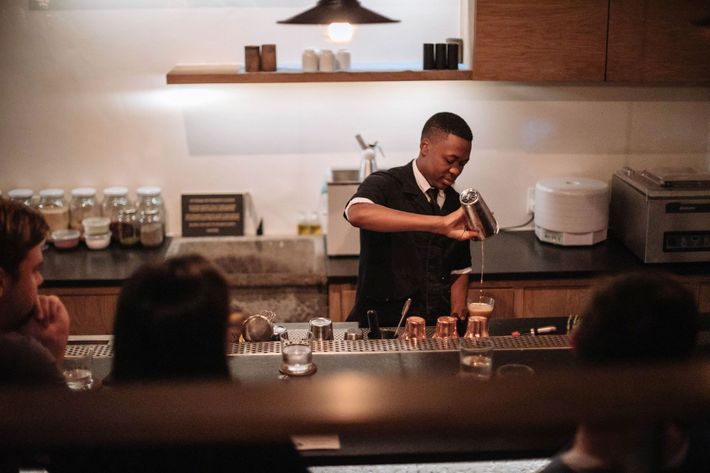 Ash Heeger, chef and owner of Ash Restaurant
"If I'm looking to impress friends from out of town (or a date), then I'll take them to a little speakeasy called Outrage of Modesty. They're open late, and serve up some incredible cocktails and snacks. My favorite cocktail is the Bloody Good Mary — very savory, a little salty, a little briny. Served in a short tumbler, it's almost as though all the flavors have been concentrated into a few sips as opposed to a diluted pint glass. I'd like to think I'm a bit of a Bloody Mary connoisseur: I've had a few, and this one is on another level. It'll blow your socks straight off.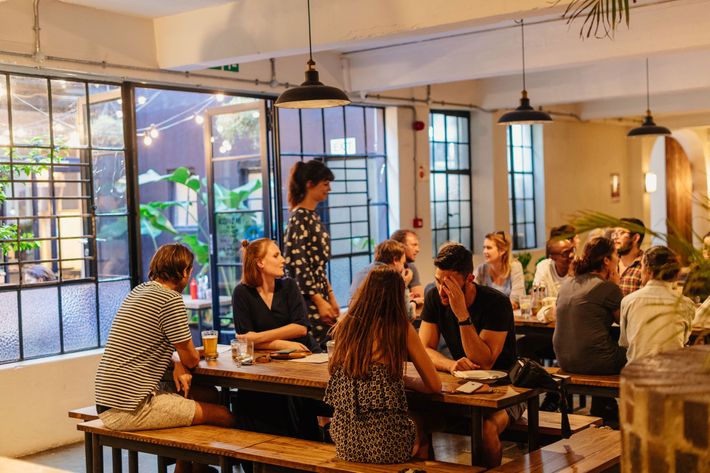 The best pizza in the city can be found at Hail Pizza on Bree Street. I frequent the place three or four times a week; it's a problem. They have thin, crispy bases with a little bit of char on the bubbled edges. My favorite pizza is the St. Elmi: mozzarella, tomato, lardons, and avocado. Simple? Yup. Delicious? Yup.
There's no shortage of fine dining happening in and around Cape Town, but there are a couple of places that are absolutely killing it. I happened to cut my teeth at the Test Kitchen. A meal there is like a trip down the rabbit hole in Alice in Wonderland; there's a surprise around every corner. As you walk into what's called the Dark Room, you are guided through a few cocktail choices based on the taste notes Salty, Sweet, Sour, Bitter, and Umami. I've had all the cocktails, every damn one of them, and they're all spectacular in different ways—you can't lose. Eventually you are escorted into the Light Room. Totally different story! This is where the journey really begins. My favorite dish is the duck with jasmine tea and mineola. It's the kind of place you walk away from and still reminisce about months later.
Lastly, Ryan Boon single-handedly makes the best biltong and droewors (dried sausage) in the area. He's been 'slinging meat' since he was a teenager and knows everything about butchery. He's based in Stellenbosch, so it is a bit of a scenic drive from the City Bowl but totally worth it. He makes some killer boerewors sausage and lamb ribbetjies (ribs), too. "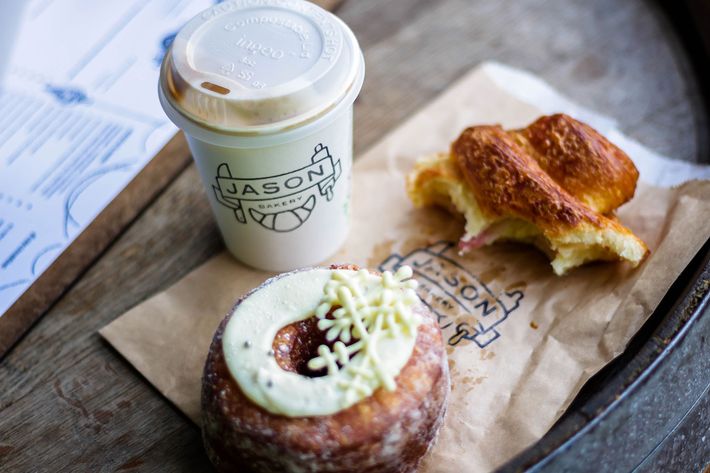 Matt Manning, director and chef at Matt Manning Chef
"Jason Lilley of Jason Bakery hands-down has the best breads and pastries. He is well known for his sourdough and croissants, they're some of the best in the business! He also makes a doughnut-croissant hybrid aptly named the Doughssant, which has a different filling and topping each week. These are the bomb! In my humble opinion, it surpasses London and New York City's most acclaimed bakeries. Nothing is frozen, everything is fresh, and once it's out — that's it.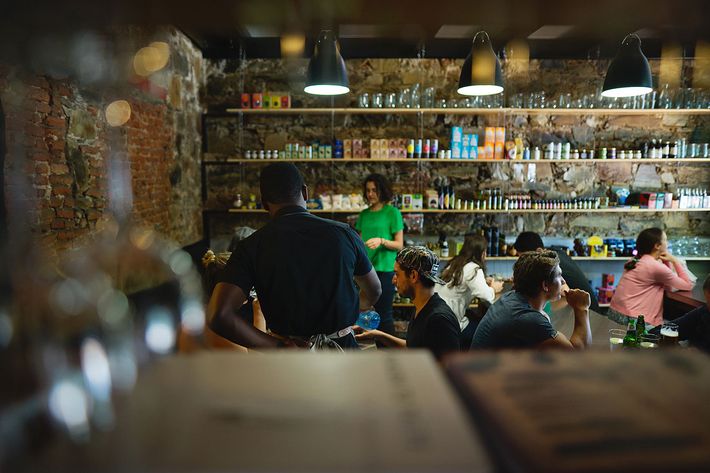 I'm also a big fan of chef Liam Tomlin and all of his establishments. His most recent offering, Thali, has a set menu of Indian tapas and follows the same winning formula that made his Chefs Warehouse so successful. Definitely order a round of oysters with their signature spicy curried emulsion dressing before you start your meal.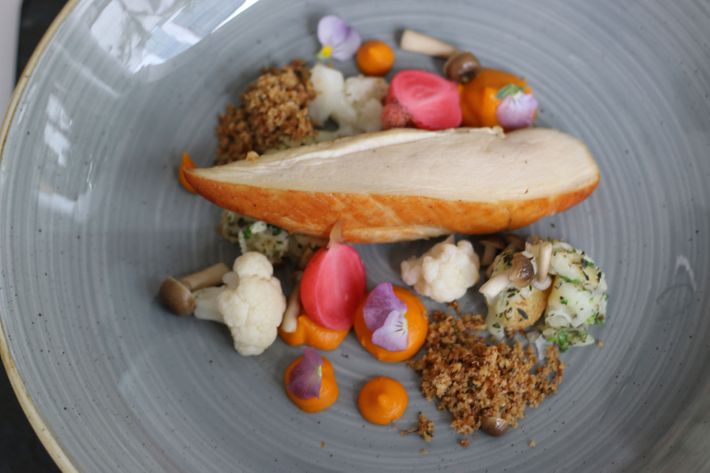 La Mouette makes it easy for me to be lazy when it comes to special occasions such as anniversaries and birthdays — sometimes the special occasion just being Thursday! The menu changes seasonally and their wine list features an excellent array of local boutique wine producers, not the mass stuff. Pro tip: In the summer, book a table in the courtyard, and if you're there celebrating a special occasion, let them know ahead of the time — they will send out a sweet treat at the end of the meal, and maybe an extra course or two!
Open Wine is a small wine bar situated right in the buzzing heart of the CBD, on Wale Street — a stone's throw from the perennial foodie destination, Bree Street. Owned by an Italian couple, Marta Gobbo and Ralphael Paterniti, who are passionate about good food and wine, it veers away from offering the mass-produced wine labels, preferring to feature some of SA's lesser-known gems from boutique and small-batch producers. While predominantly a wine bar, they also serve a selection of fresh, seasonal dishes that change on the daily — from pasta to Mediterranean-style tapas to fish. Their charcuterie and cheese board, is the best in Cape Town, offering a variety of cheeses, freshly baked bread, Italian prosciutto, and other delicious morsels. And if you're extra lucky, sometimes Cape Town's renowned 'Boss of Bacon' Richard Bosman shows up with an 18-month aged ham for patrons to sample."