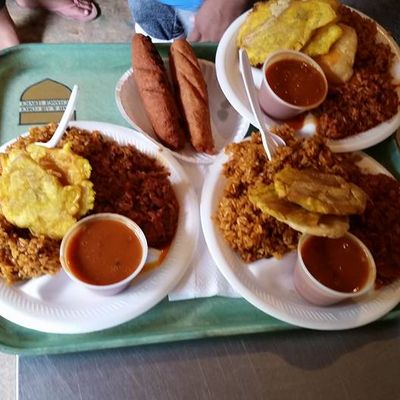 La Comay in Piñones.
Photo: Kiosko La Comay/Facebook
Though local agriculture took a beating due to Hurricanes Irma and Maria, the San Juan food scene refuses to wither. The Saborea Food Festival (held every April) and Puerto Rico Restaurant Week (June 1–10) haven't missed a beat, returning in force in 2018. Not only are the city's best restaurants up and running again, they're still garnering accolades: Chef José Enrique Montes was a finalist for a James Beard Award for the fifth year in a row, while Chef Gabriel Hernández of Verde Mesa just received his first semifinalist nomination. With the support of these chefs, farms are bouncing back as well. Here, we asked 11 of San Juan's top toques where they go for comfort food, date night dinners, sweet treats, and more.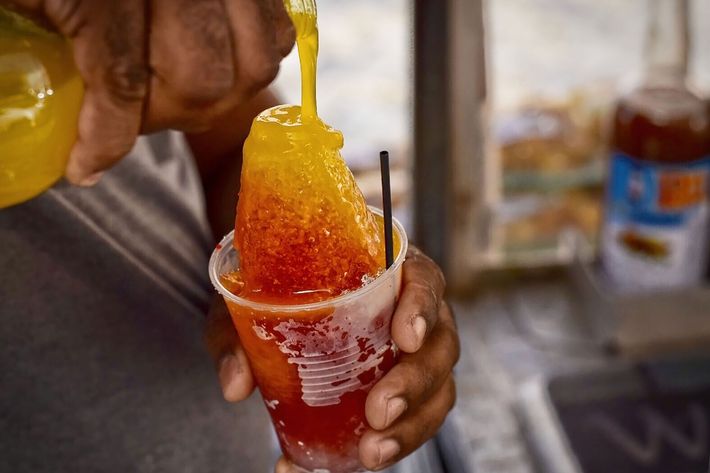 José Enrique Montes, chef and owner of José Enrique restaurant "I get my comfort food fix at La Comay, a kiosk in Piñones: white rice, beans, a slice of avocado, and alcapurrias, fritters made of green bananas and tubers. I like the ones made with local land crab. After work, I like going to the New Taste of China; it stays open until 1 a.m. It doesn't look like much on the outside, but the food is amazing— everything from a simple wonton soup to clams in black bean sauce. And when I feel like having sweets, I grab a local piragua. It's a snow cone topped with tamarind syrup and condensed milk. So refreshing, it's a real Puerto Rican treat. Look for the guy with the cart on Ocean Park beach. He's always there."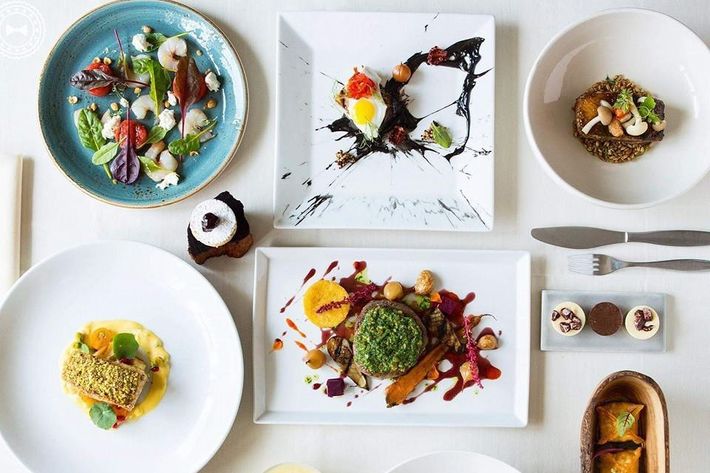 Gabriel Hernández, chef and owner of Verde Mesa
"Orujo in Caguas, about 30 minutes from San Juan, is one of my favorite places to go when I want something creative. There is no menu. Chef Carlos Portela will serve you a degustation menu with 15 to 19 courses. He is always doing something interesting — like curing his own Arctic char and pairing it with beets and presenting it in a very modern way, like the kitchens of Spain. The menu is never the same. Spiga Cafe does a very nice homemade sourdough out of an electric oven. It is like Tartine-in-San Francisco-type bread, plus basic baked eggs and great coffee. We use their bread for our toast at Verde Mesa. For sweets, I like Heladeria San Jose. The manchego cheese ice cream blew me away. It's completely new, very rustic, made from scratch, and using flavors I haven't seen before in Puerto Rico, like the manchego cheese, and pandan, which is a fragrant, leafy green."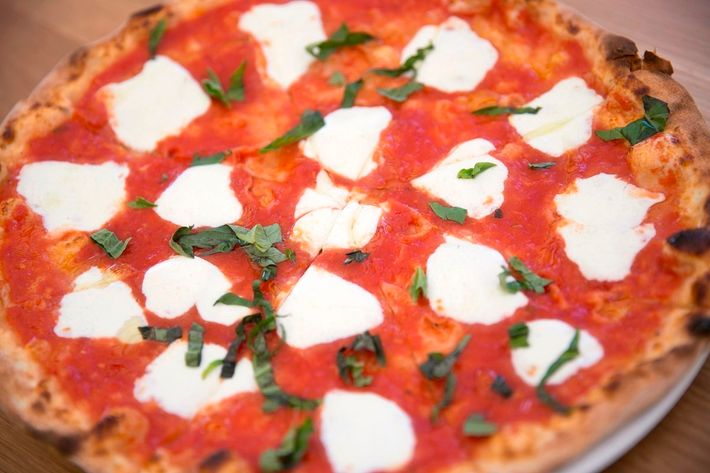 José Santaella, chef and owner of Santaella Restaurant
"Kasalta is one stop where you can go any time of day and enjoy something delicious. Go for their strong coffee and pastries, like quesitos, flaky twists filled with sweet cheese, in the morning. For lunch, I will snack on some bellota ham imported from Spain, the best ham in the world, with some bread. Or a medianoche sandwich, which is the Puerto Rican version of the Cuban — it has ham, cheese, pickle and mustard, but is served on a sweet bread. I also like the caldo gallego, a hearty white bean, pork, and kale soup. At Serafina, have a nice pizza — the classic, Italian oven is right outside; you can order a margarita pie with imported mozzarella, sit outside, and watch all the people strolling along Ashford Avenue."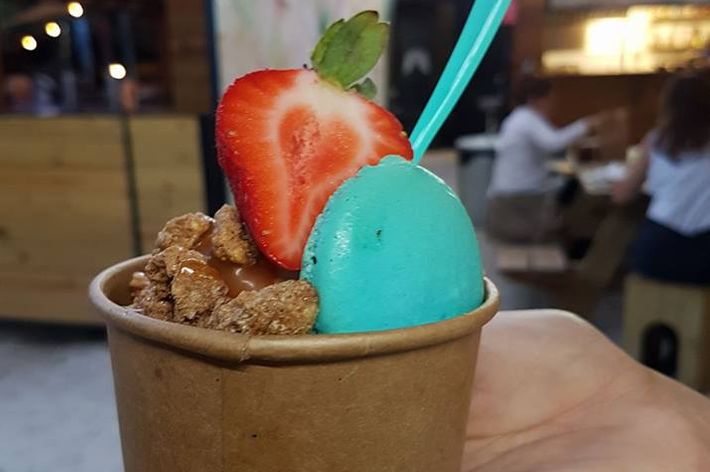 Juan José Cuevas, executive chef at 1919 Restaurant
"When I want to eat something quick, I go La Cueva del Mar on Loíza Street, a very busy seafood restaurant, and I usually get a clear fish broth and octopus salad. They are also known for their lobster and conch. For dessert, no contest, it is La Postreria in Lote 23. The corn crème brûlée and bread pudding is quite good. Chef Nasha Fondeur is always doing something creative with pastry."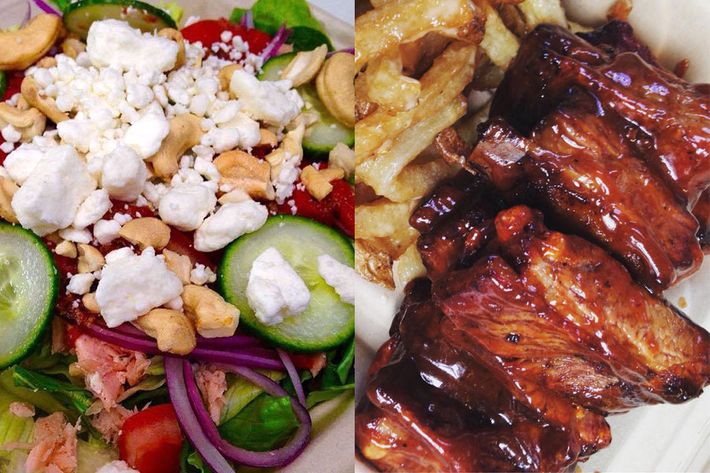 Maria Mercedes Grubb, chef and owner of Gallo Negro
"El Ñaqui is the best food truck on the island. I get a Greek salad with ribs. It sounds like a strange combination but the salad is always really fresh and it has all of these nice extra touches, like a sun-dried tomato pesto and cashews and a guava vinaigrette which makes it taste very Puerto Rican. It goes great with the ribs, which are brushed with a guava barbecue sauce. And when I feel like taking in a nice view: El Hamburger. It has a vista of Old San Juan where you can see the water and the old forts and the colorful houses and cobblestones. You are able to see the true essence of the Old City all at once and the burger gets wrapped in with the ocean breeze. It's spectacular."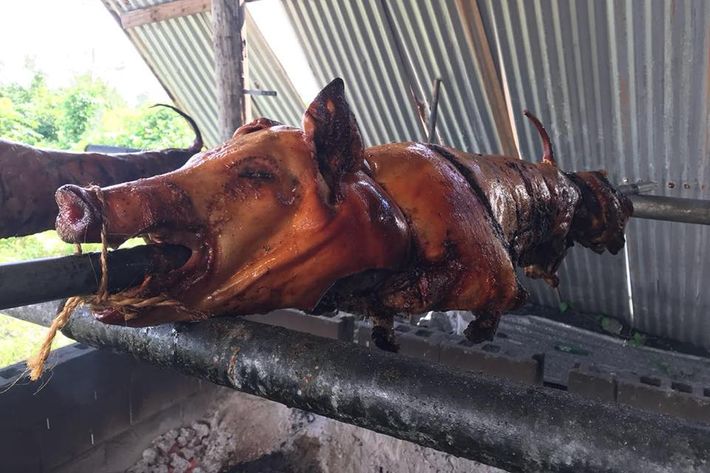 Mario Juan, chef and owner of Pernilería Los Próceres
"I go to Ariel for classic fine dining. They feature local produce, [prepared] with French/German techniques, but with a modern American quality as well. A good example of what the chef does there is a duck with lavender and coriander spaetzle. There's two places that I would say that are the most culturally significant food establishments right now. El Burén de Lula in Loíza is one. Lula does crab-based Puerto Rican cuisine — her jueyes salmorejo, stewed land crab, is so good. And she cooks her beans with pig trotters underneath. It is one of these places that is preserving authentic local cuisine. The other is Lechonera El Rancho de Apa. Apa's whole roasted pig is legendary. What Lula is to crab, Apa is to pork."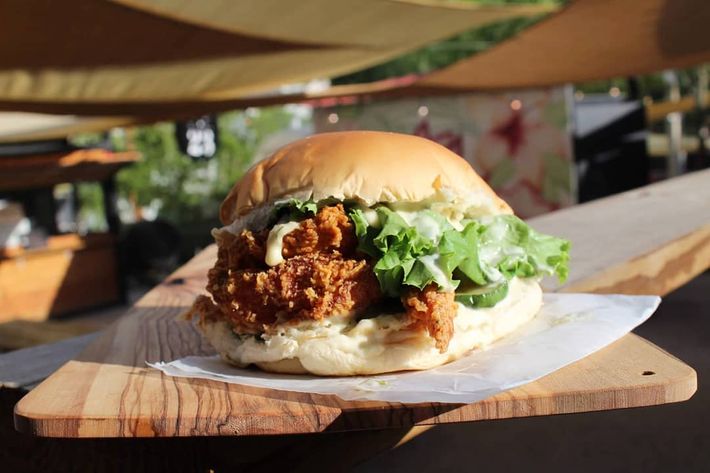 Mario Pagan, chef and owner of Mario Pagan Restaurant, Sage Steak Loft, and Melao
"For street food, I like The Hen House. Chef Pierre-Philippe Saussy's fried chicken sandwich with ranch buttermilk dressing and cucumber is off the charts! It's in Lote 23, a food kiosk collective. I go to Musa for brunch, as the ropa vieja ranchera [stewed, shredded beef] is succulently layered. aMare at the new Serafina Beach Hotel is an Italian seafood restaurant. It's great to go for a view of the ocean and their stylish pool deck. Their spinach and avocado with parmesan salad is perfect for a sunset setting."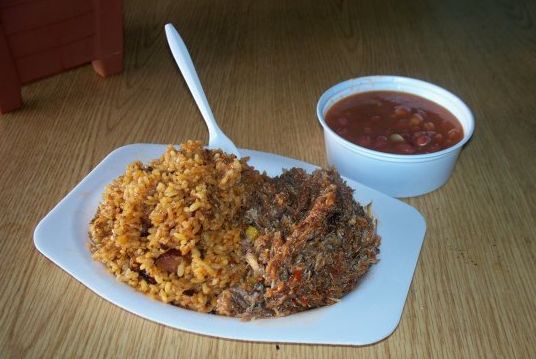 Peter Schintler, chef and owner of Marmalade Restaurant
"My most frequented local restaurant is Casita Miramar. They do simple things well, like mofongo [mashed green plantains], grilled fish, and there are a few nice vegetarian items on the menu. For a special occasion, I like 311 in Old San Juan. Service is very good. The chef is very good. Again, it's simple things done well. You could have a beautiful salad with seared scallops in lemon butter. Cuatro Sombras goes against the grain of all of the masses of Puerto Rico coffee. Coffee is like music — you don't have to have a favorite but you have to have a style. Pablo Muñoz, the owner, makes an elegant coffee. It's nutty, spiced, high-acid, very complex, with a beautiful nose and long palate to it. It's like drinking wine."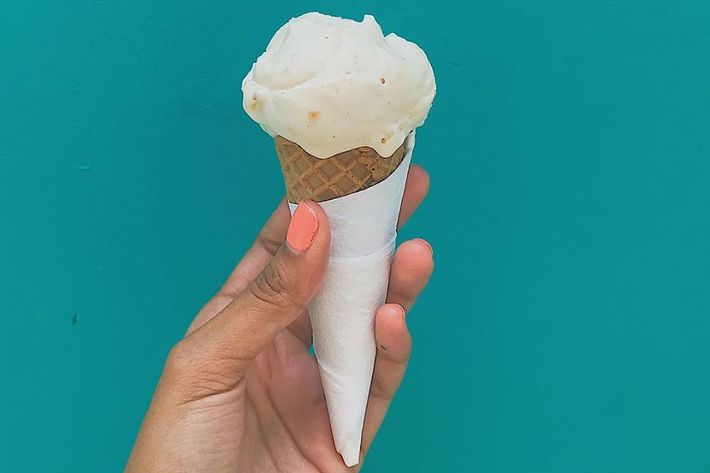 Natalia Rivera Vázquez and Luis Castillo, chefs and owners of El Jangiri
"When we want to have rice and beans, we go to Comederia Fonda Urbana. It's always good and very true to what Puerto Rican food is. For a bakery in San Juan, we like La Jerezana. They make sandwiches where they put everything inside the bread. We're pretty sure they leave the bread half cooked and then everything melts inside when they heat it up. They have the best choripan — sausage sandwich — ever. Also for breakfast we like Mrs. Potts. She bakes her own bread and what's really great is that she serves breakfast and brunch all week long so you don't have to wait for Sunday."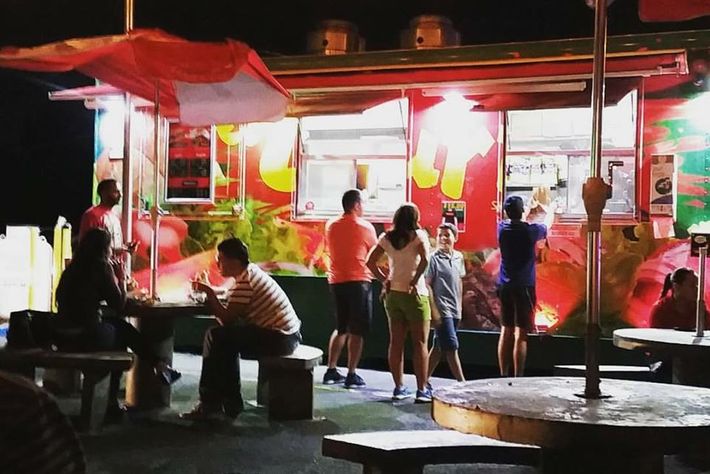 Wilo Benet, chef and owner of the forthcoming Wilo Eatery & Bar
"For a special occasion, my No. 1 place is Compostela. I go for the cochinillo, the suckling pig. And I have arroz a banda, which is like a thin paella, the edges crisp up really nice. And have to get some jamon de pata negra and a little bit of pulpo [octopus], and then some good wine. For street food, El Churry is a place in Isla Verde that has been around for decades; it has great sandwiches. They were the first food truck in Puerto Rico and now they are many. Their "tripleta" sandwich is what everyone gets: It's a sandwich with three meats — chicken, pork, and beef — plus ketchup. It's what to eat after a big night out."