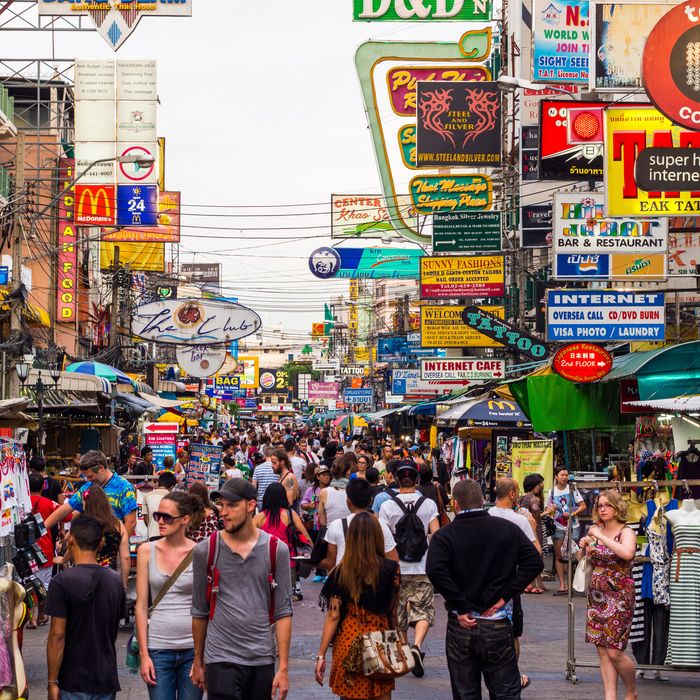 Khaosan Road in Bangkok
Photo: Holger Mette/Getty Images
We get it. You came to Thailand to see Buddhist temples, royal palaces, and the place where Leonardo DiCaprio drank snake's blood in The Beach. But more often than not, the most rewarding sightseeing is found where you least expect it. What follows are five worthwhile alternatives to some of Bangkok's biggest tourist draws.
Instead of the Jim Thompson House, go to the … Bangkokian Museum
Touring the private home of U.S.-born, Thailand-enthralled silk importer Jim Thompson is one of the most popular activities in Bangkok. Half a dozen traditional teak houses are bundled amid lush greenery, with rooms showcasing hand-carved furniture, luxurious textiles, and rare artwork from throughout Southeast Asia. It's a spectacular display, but there's no shaking the feeling that you're being herded like cattle from room to room on the (non-optional) guided tours, with nary a minute to ask questions. By contrast, the Bangkokian Museum, a.k.a. Bangkok Folk Museum, receives but a fraction of the visitors. Entry is free, tours are self-guided, and the property, while not as prominent as Thompson's, is just as interesting. Two beautifully preserved houses, one Eastern and one Western in style, are surrounded by gardens and decorated with objects that show how well-heeled locals would have lived circa World War II. It's the little details that matter here: the chipped-up porcelain sinks, the latticed wood ceilings, the yellowed keys of an upright piano. And because you can move at your own pace, you'll actually have time to appreciate them.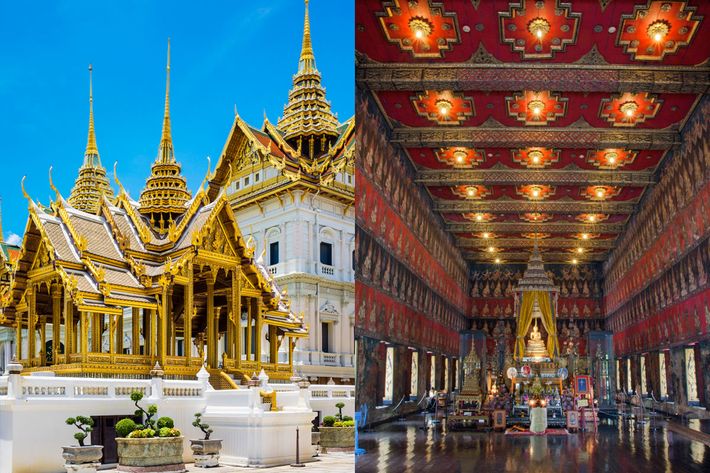 Instead of the Grand Palace, go to the … Bangkok National Museum
It's not that the 236-year-old Grand Palace doesn't live up to its name; it's just hard to appreciate its gilded monarchical splendor when you're battling thousands of selfie-stick-wielding tourists. For 300 baht less per ticket ($16.02 versus $6.40), you can explore the country's largest collection of Thai art and artifacts, including chariots used for royal cremations, menacing khon masks, elaborate ceremonial costumes, and other deep cuts from His Majesty King Rama V's archive of antiquities. Avant-garde architect Sanitas Pradittasnee agrees: "My favorite day trip is a quiet walk in the National Museum; there are loads of invaluable artifacts from the past that I find new inspiration in."
Instead of Wat Arun, go to … Wat Chaichana Songkhram
Wat Arun, a.k.a. the Temple of Dawn, is one of the most historically significant Buddhist sites in Bangkok. Its visage covers postcards and tourist brochures, and sunset river cruises always make a point of ferrying past it. Tourists love it because the 259-foot, Khmer-style tower, or prang, is climbable. Naturally, that means tourists are always climbing on it. For an off-the-beaten-path temple experience, head to Wat Chaichana Songkhram. Built in 1848, during the reign of King Rama III, Chaichana has all the markings of a traditional Thai temple: the ubosot and stupa, multi-tiered roofs, chofa ornamentation, and monks drifting about in orange robes. But it also has a photogenic pavilion hung with Thammachak dharma flags and lined with more than a dozen life-size statues of the Buddha, plus sundry Hindu gods and goddesses.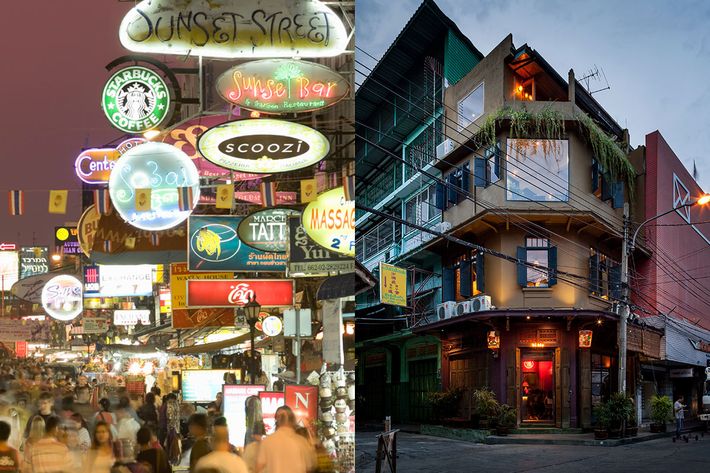 Instead of Khaosan Road, go to … Soi Nana
If you insist on walking down Khaosan Road once because you've heard about it so many times from your digital nomad cousin, fine. Just don't stay. The only locals who hang out there are the ones trying to sell you blacklight Buddha posters and "Same Same" tank tops. A more mature bar-crawl scene — one frequented by Thais and expats, not sunburnt backpackers — can be found at Soi Nana (not to be confused with prurient Nana Plaza). Start with a dried-banana-infused gin & tonic at the 16-seat bar Teens of Thailand; chase that with Thai craft beers soundtracked by traditional live music at Tep Bar; then wrap up with duck wontons and Chinese-inspired cocktails at Bà Hāo, where ingredients like star anise, mashed plum, and roselle take center stage.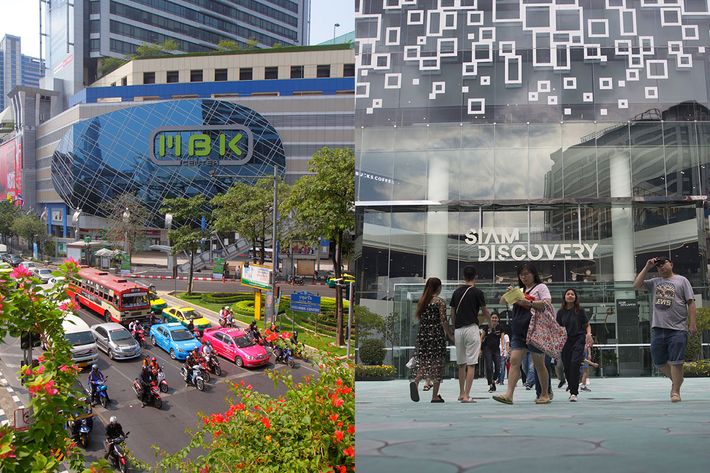 Instead of MBK Center, go to … Siam Discovery
Tourists love the eight-story MBK Center for its discounted electronics, counterfeit cosmetics, and sixth-story "Craft Village," a vendor-palooza of bargain-bin silks and Muay Thai boxing shorts. If finding a knock-off Gucci bag or new cell-phone case is your top shopping priority in Bangkok, by all means — go to MBK. For a more inspired shopping experience — one that showcases why Bangkok is home to some of the best malls in Asia — check out Siam Discovery. Here, departments are called "labs" and the flagship brands are hi-so hip (Kenzo, Tsumori Chisato, Comme de Garçons). Much of the floor space is open-plan, giving it a modern, airy feel. (You can thank award-winning Japanese design firm Nendo for that.) Head to the higher floors for beautiful ceramics, shibori-dyed pillow cases, and limited-edition art prints by Thai illustrators (Objects of Desire); imported Japanese cosmetics and stationery (Loft); and sculptural chairs fashioned from seatbelts by Thai designer Nuttapong Charoenkitivarakorn. It's impossible to leave empty-handed.