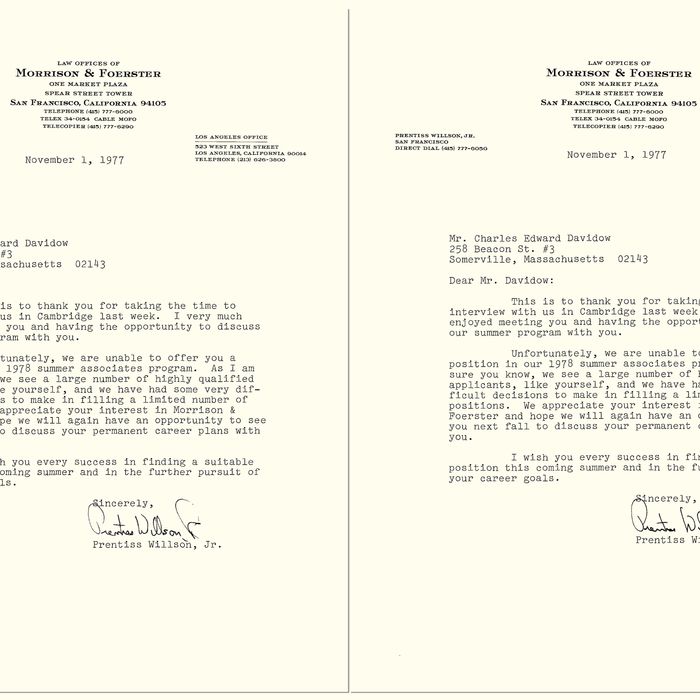 Two rejection letters received back-to-back, identical except for the "Dear Chuck" and the "Dear Mr. Davidow."
Chuck Davidow was a 23-year-old second-year law student at Harvard — a member of the Law Review with pal John Roberts, now the chief justice of the Supreme Court — who had high grades and believed his prospects for a summer job were as good as (if not better than) his classmate's.
He applied everywhere: Chicago, Boston, Washington, D.C., New York, and the Bay Area, until "the coolest firm in San Francisco" asked Davidow for an in-person interview. It lasted all of five minutes.
The interviewer, Prentiss Willson of Morrison & Foerster, had another lunch meeting and told Davidow he would be in touch. And he was — a few weeks later, the rejection letter came in the mail: "Unfortunately, we are unable to offer you a position in our 1978 summer associates program …"
And then, the very next day, a second, identical rejection letter came.
So Davidow decided to respond. His WTF letter, published below for the first time, was so well received he was immediately offered the job: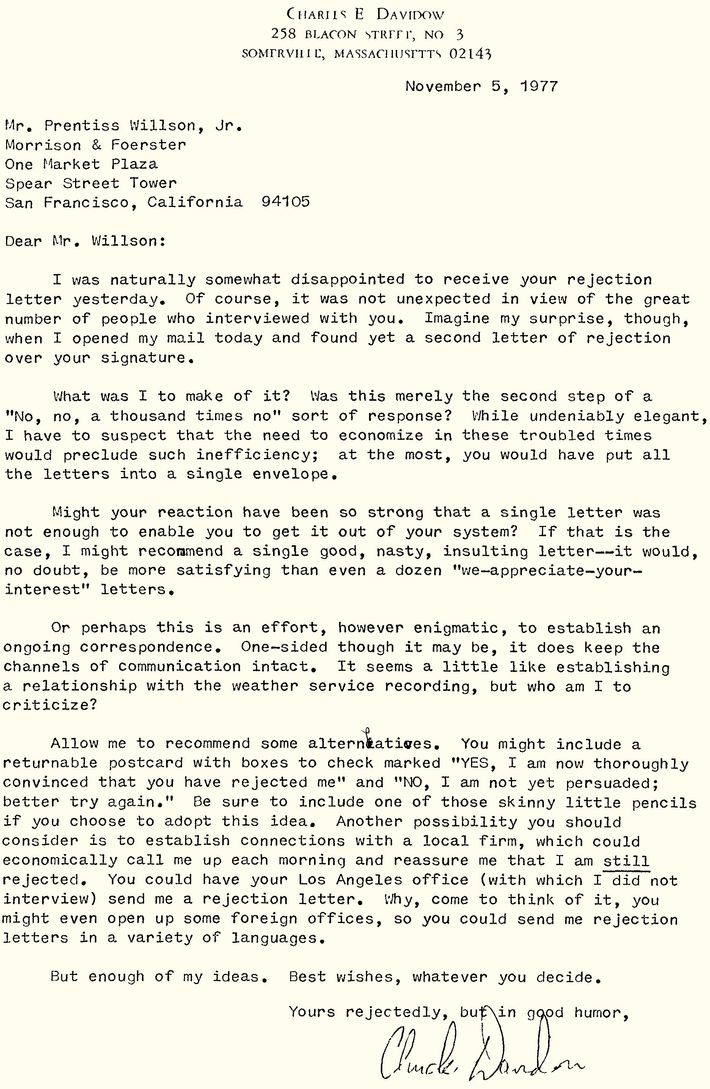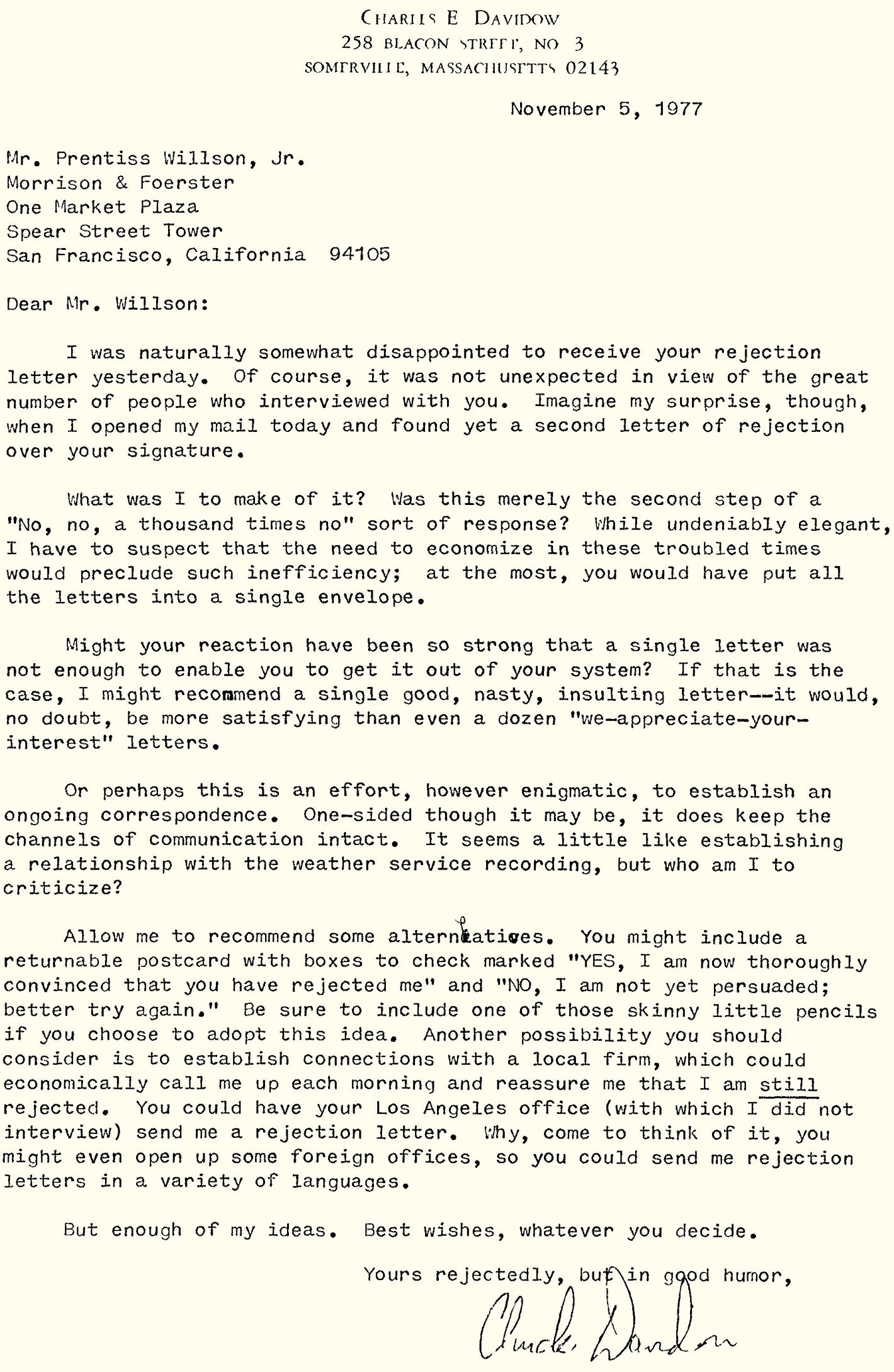 Within the week, Davidow got a call from Prentiss. The job was his. But Davidow politely declined, having decided to take a summer job in D.C. Still, two weeks later, Prentiss tried again: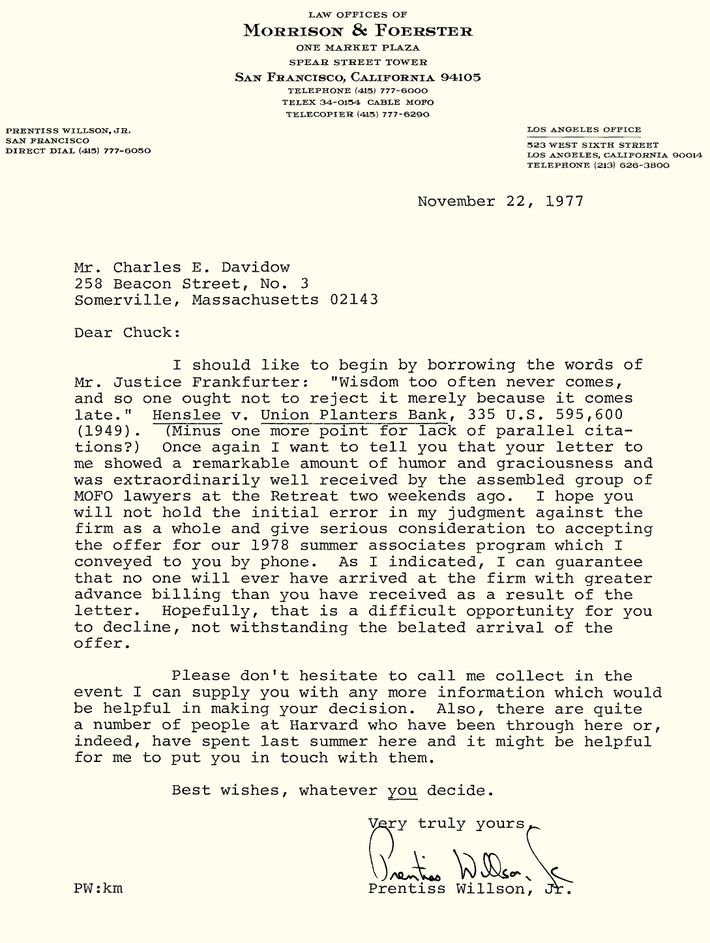 And Prentiss wouldn't give up, pursuing Davidow through graduation and beyond. In fact, their correspondence went on for years, and the two remain friends to this day.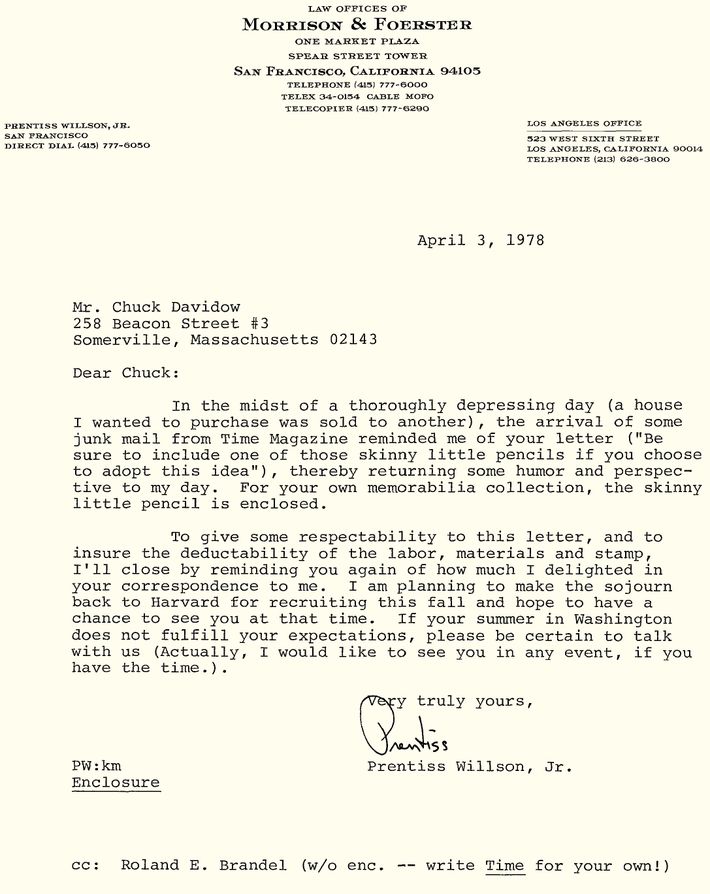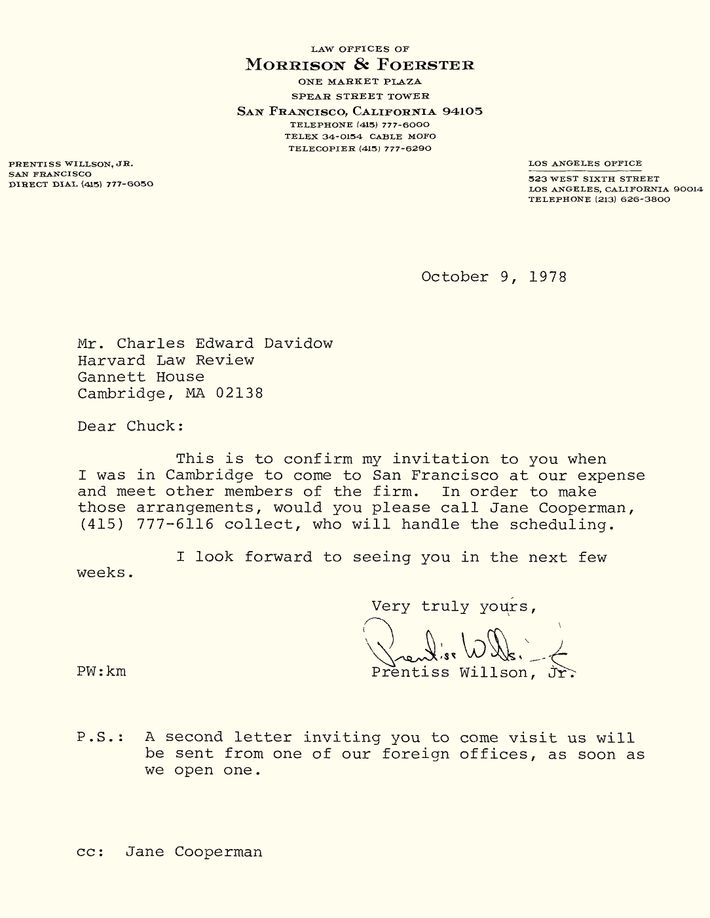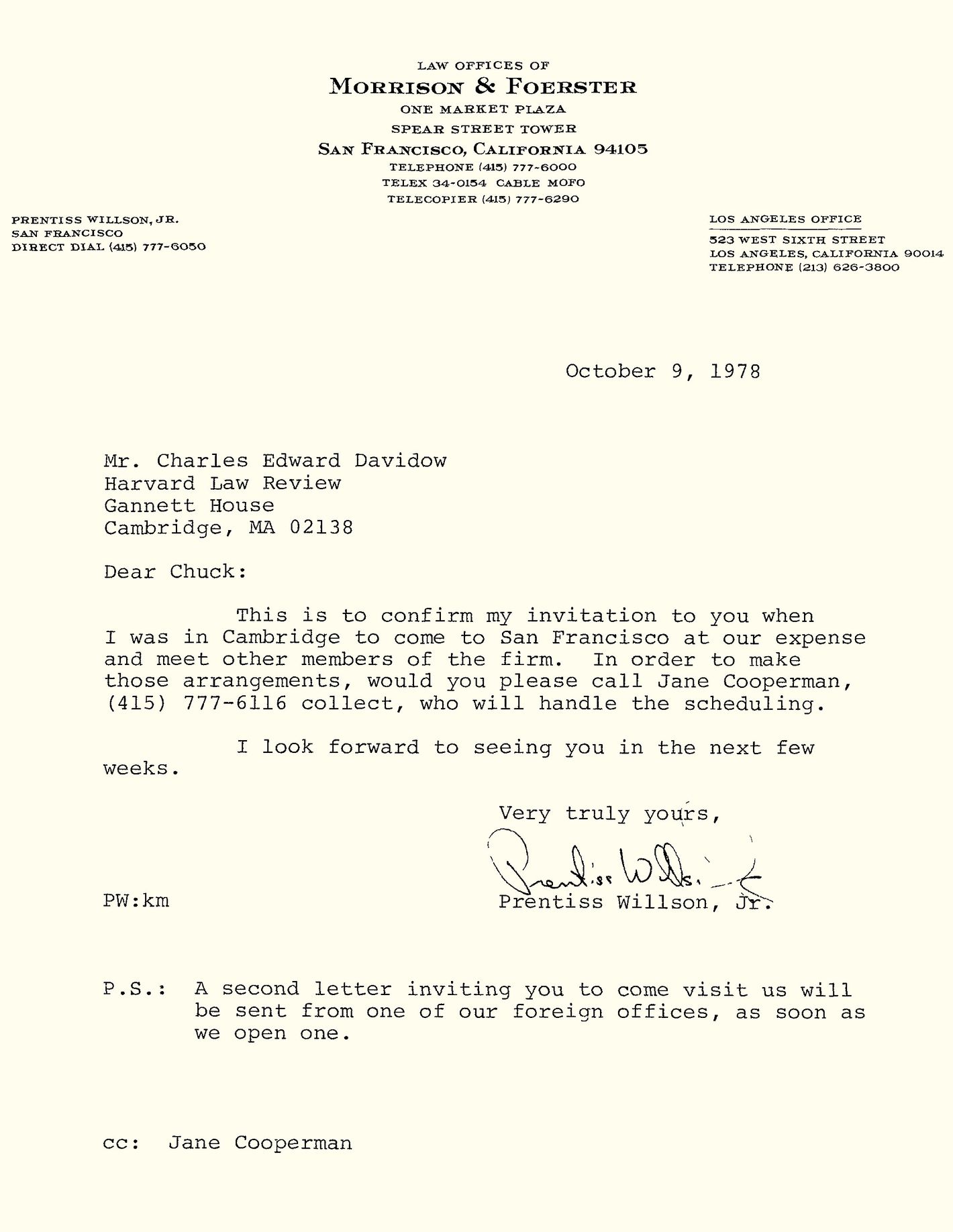 "You can go through life looking at things as defeats, or with a sense of humor," says Davidow, now 62 and an attorney in Washington, D.C. "Looking at it with a sense of humor doesn't always lead to a favorable result, but it sure makes life a whole lot easier to live."
Davidow's college roommate, Richard Lazarus, now a professor at Harvard Law School, often shares the letter with his students as an exemplary abjection rejection.