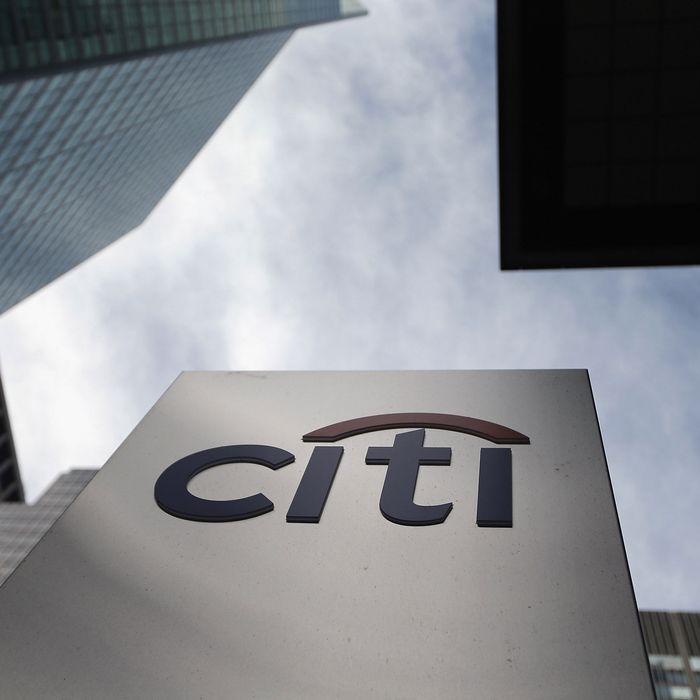 Photo: Mario Tama/Getty Images
These days, it seems like every few months the head of a major bank is being dragged in front of Congress to be castigated for another breach of ethics. Earlier this year it was Wells Fargo's former CEO John Stumpf, stone-faced as Senator Elizabeth Warren called him "gutless" and demanded he be "criminally investigated."
Of course, we all know the chances of a criminal investigation ever leading to a conviction. Getting over on the little guy is just what big banks do.
But when the anger and hopelessness start to rise, it helps to think of Sherry Hunt, the 55-year-old vice-president turned whistle-blower who took on the largest bank in the world and won.
Hunt wasn't your typical finance type. Married at 16, she never went to college, and after getting her first job processing home loans for a small bank in Alaska, she quietly worked her way up the corporate latter. On her days off she went fishing or riding on her horse, Cody.
In 2004, at the height of the housing boom, Hunt started a new job as quality-control manager at CitiMortgage. From her office in O'Fallon, Missouri, it was up to her to inspect the loans Citi planned on buying or underwriting, making sure they were good investments, and to protect the company.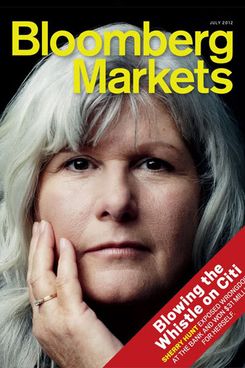 Banks then were in something of a home-loan frenzy. Thanks to the ease of borrowing, home ownership in America reached an all-time high of 69.2 percent the year Hunt began her job. And Citi was right there in the thick of it, making 3.5 percent of all the home loans in the United States, taking in money hand over fist.
Even with the 65 mortgage inspectors working under her, it was impossible to check every loan every time. Over the next two years, Hunt noticed the bank's standards slip. It was underwriting loans with sloppy paperwork or missing signatures, and extending loans to people who would never be able to pay them off. When the dust settled in 2012, investigators would claim that more than 30 percent of the Department of Housing and Urban Development–insured loans that CitiMorgage underwrote or sold since 2004 — 9,636 of them — would default, costing nearly $200 million in insurance claims. But at the time, Hunt remained dutiful: For each problematic loan that crossed her desk, she followed protocol, put it in her report, and sent it upstairs.
For the next three years, she just tried to do the best she could. By 2007, Hunt guesses that a full 60 percent of the loans Citi was processing were at least missing some type of documentation. Still, her superiors didn't seem concerned. Her direct boss, Richard Bowen, did take the mounting deficient home loans seriously. He even sent an email to his superiors with the subject line "URGENT — READ IMMEDIATELY — FINANCIAL ISSUES." For his troubles, Bowen was gradually stripped of his responsibilities and fired in 2009.
When the bubble did finally burst, the executives at Citi feigned surprise like everyone else — and even after the crisis crested and rolled back, they still claimed to have never seen it coming.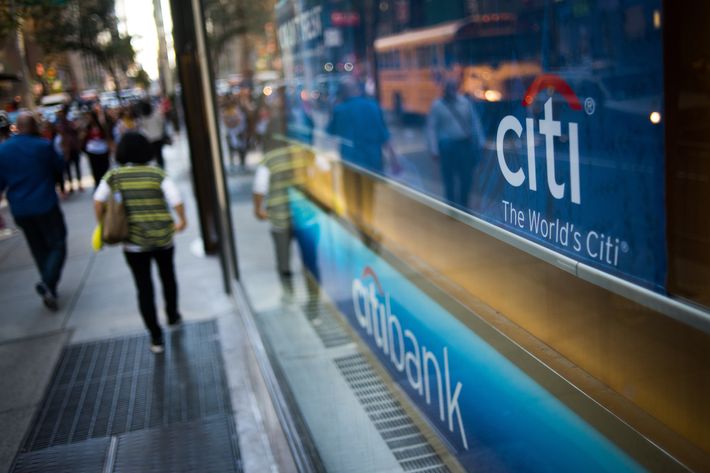 This is when things became intolerable for Hunt. After a meeting, Hunt claims one of her bosses took her aside. They had noticed the reports on poor loans, but instead of thanking Hunt for her vigilance they told her to cut down on the defective loans in her reports or lose her job.
Here's how a case study used at Northwestern's Kellogg School of Management describes the scene:
"On March 22, 2011, Sherry Hunt, vice president and chief underwriter at CitiMortgage, raced down the endless rows of cubicles until she reached her office and closed the door behind her. Her hands were shaking, her heart pounding. Moments before, Jeffery Polkinghorne — an executive three levels above her — had requested an impromptu meeting with Hunt and her colleague in a conference room. His face had reddened as he raised his voice and pointed at her. If the mortgage defect rate reported by Hunt and her quality control unit did not fall substantially and immediately, he said, menacingly, 'It's your asses on the line.'"
The message, Hunt says, was clear: Change the reports to "make things look better than they were."
"I wouldn't play along" she said. "I was ready to give up my career and my life savings to get this done."
For doing her job, her bosses at Citigroup started making Hunt's life as miserable as they could. "It ended up being a war every day," she remembered years later. "They didn't like me very much."
If they couldn't get Hunt to do the job they wanted — to obscure the truth — they decided not to give her a job to do at all. They didn't fire her, didn't even change her pay or title, but they moved her desk as far away from her colleagues as possible — "literally put me in a corner," she says — and took away her team. Those 65 people reporting to her quickly dwindled to just two.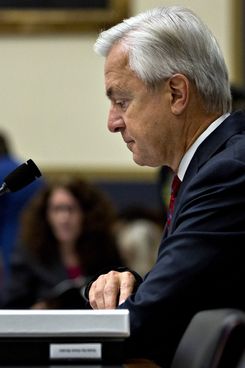 Her bosses pretended that the reports, the shoddy loans that inspired them, and increasingly Hunt herself didn't exist. Ultimately, though, they underestimated her, which turned out to be their costliest mistake of all. Hunt had begun recording everything she saw on her home computer — every bad loan, every email from her superiors telling her to keep the defective loan rate low.
She pinned the lyrics from a Rascal Flatts song up on the wall of her cubicle so she could see it every day: "Decide you've had enough / You get mad, you get strong / Wipe your hands, shake it off / then you stand."
Finally, Hunt had had enough. She quit her job, blew the whistle, and decided to take the world's largest bank to court — a Manhattan federal court in 2011. With a computer full of evidence, she gifted the Justice Department a near-perfect case.
The DOJ's complaint against Citi was damning:
Since 2004, Citi has endorsed nearly 30,000 mortgages for FHA insurance, totaling more than $4.8 billion in underlying principal obligations. Of those loans, 9,636 (or more than 30% percent) have defaulted. Citi's default rate soared to more than 47% for loans originated in 2006 and 2007. In other words, nearly every other loan Citi endorsed for FHA insurance in the critical years leading up to the financial crisis defaulted, resulting in foreclosures and evictions and ultimately depressed real estate values, all to the detriment of the national housing market and the national economy.
In the end, Citi barely even fought back. They didn't deny any wrongdoing, didn't make any public statements, or even mount a defense in court. Instead they did what banks have always done when caught in the act: They threw some money at the problem and hoped it would go away.
When she was done with them, Citigroup would have to pay out nearly $158 million in fines, their predatory lending practices laid bare before the world. And Hunt, who had been working since she was old enough to vote, would walk away with $30 million of her own — and never have to work again.