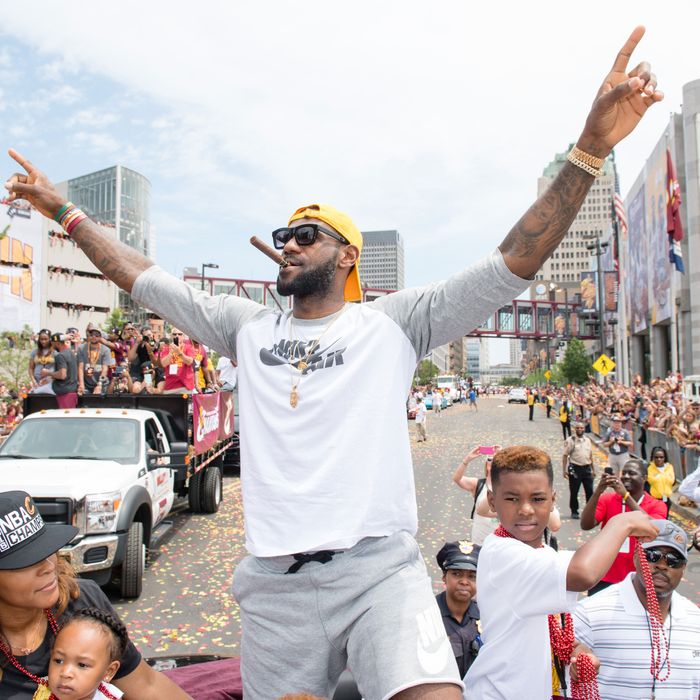 Photo: Jason Miller/Getty Images
When it comes to sports, there will always be haters and doubters, the Monday morning quarterbacks and talk-radio callers, the pessimists and the enemies. Athletes, coaches, and general managers will always have their critics in columnists, pundits, and fans, ranging from legitimately rational to borderline insane. But one of the great things about sports is that every year provides plenty of teams that defy the odds, risky management decisions that pay off, and players who back up their bluster in dominating fashion. So far, 2016 has been a year of historical achievements, incredible underdog stories, and great trash talk. Here are the best stories of vindication in sports thus far.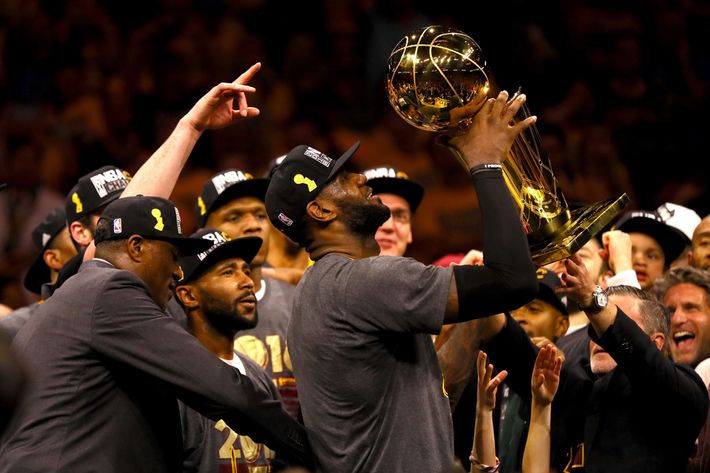 LeBron Brings the Title Home to Cleveland
Cleveland Cavaliers fans were understandably furious when Akron-raised LeBron James deserted them to take his talents to Miami and win two championships. They burned his jerseys and the team's owner, Dan Gilbert, released an open letter, written in comic sans, denouncing his former star. But then James, looking to repair his reputation with Ohio and win a title as the true leader of a team, came "home" in 2014. In 2015, the Cavs made it to the finals but lost to the Warriors, 4-2. Facing a rematch this year, against a Golden State team that won a record 73 games in the regular season, the Cavs came back from a 3-1 deficit to win in seven games, culminating in LeBron's full-court chase-down block of Andre Iguodala. It was the city's first professional sports championship since 1964.
Afterward, James said, "When I decided to leave Miami … there were some people that I trusted and built relationships with in those four years [who] told me I was making the biggest mistake of my career. And that s— hurt me. And I know it was an emotional time that they told me that because I was leaving. They just told me it was the biggest mistake I was making in my career. And that right there was my motivation."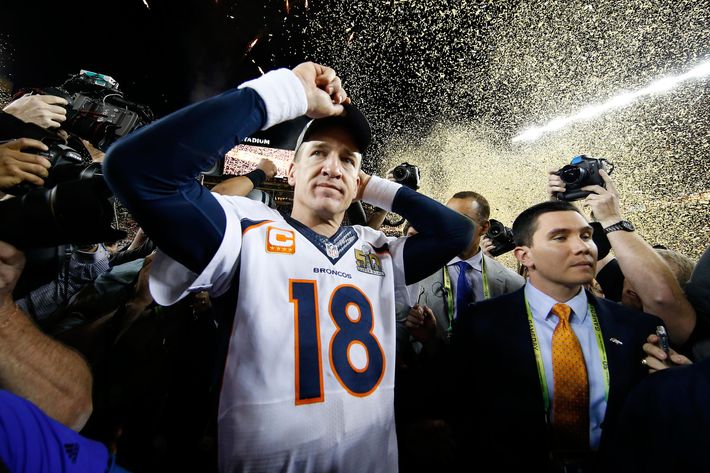 Peyton Manning Wins His Second Super Bowl and Walks Away
Objectively one of the greatest quarterbacks of all time, the knock on Peyton's legacy was that he should've been much better in the playoffs. It's unfair, because he won a Super Bowl in 2006 with Indianapolis, and often had to face the New England Patriots juggernaut. Then again, he lost two Super Bowls while his younger and less-talented dufus brother Eli beat the Pats twice in the big game. In the 2015 season, he was replaced by Brock Osweiler owing to poor play and injuries, but returned for the playoffs. Despite having a pretty terrible game by normal standards (141 yards, one interception, no TDs, five sacks), the Broncos beat the Panthers to win the Super Bowl, with Manning setting the record for oldest QB to do so. A month later, he retired, finishing a Hall of Fame career.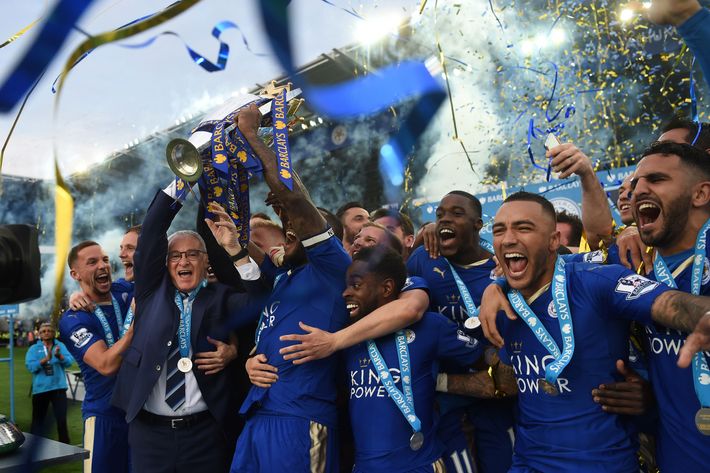 Leicester City Wins the Premier League
English soccer has a series of leagues, with the Premier League at the top. At the end of each season, the worst three of the 20 clubs are relegated to the second tier, and the lower leagues have similar rules about who is promoted and who's demoted. For the 2008–2009 season, Leicester City were in the third level, their lowest seeding in club history, and wouldn't return to the EPL until 2014. That season, they nearly blew it again, recovered, but ending up firing manager Nigel Pearson over a series of incidents, one of which included three players, including his son, filming a sex tape in Thailand. They brought in Claudio Ranieri, an uninspiring choice given that he hadn't lasted for more than a couple years with any team since getting fired by Chelsea in 2004. Facing 5000-1 odds before the season, Ranieri implemented a system focusing on aggressive defense and fast breaks that lifted the club to its first-ever Premier League title in its 132-year existence. Among other awards, he was named Manager of the Season and dubbed "King" by a number of media outlets.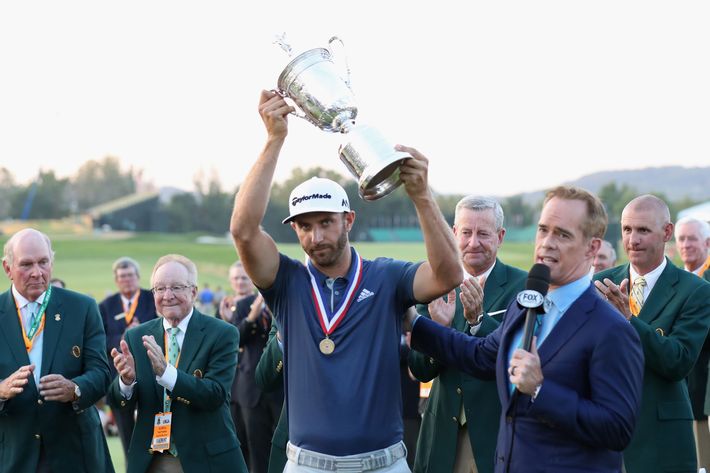 Dustin Johnson Wins the U.S. Open
After a few years of rumors of drug use and other character issues, Johnson entered the fourth round of the 2015 U.S. Open in a four-way tie for the lead. He ended up biffing two putts on the final hole and losing to fellow American Jordan Spieth by a stroke. It was a tough loss, and had he folded to pressure, this year's would have been even worse. Five holes into the final round, Johnson put his club down behind his ball, preparing to hit it, when it moved slightly. A few holes later, an official informed him that he might be penalized one stroke for the incident, potentially the difference in winning, leaving him to play out the round with that on his mind. In the end, he swung well enough to win by four (amended to three, once it was finally assessed that he committed a penalty), giving him his first career Major win.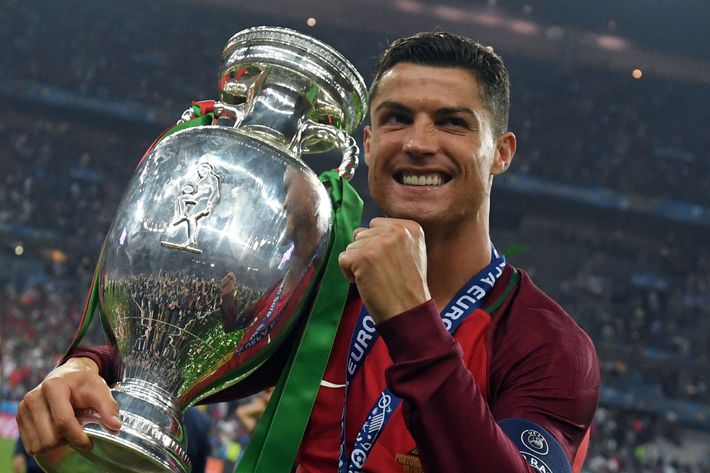 Ronaldo Finally Wins an International Trophy
Soccer fans absolutely love to argue who's better, Cristiano Ronaldo or Lionel Messi. The general argument for Messi was that he had far more success playing with his national team, Argentina, the height of which was a loss in the World Cup final. Ronaldo, though, hadn't done even that with Portugal. Then, at this summer's UEFA European Championships, the team made it to the finals, with Ronaldo leading their scoring. Twenty-five minutes into the match against France, he had to leave with a knee injury suffered on a hard tackle. The 31-year-old stood on the sidelines, bandaged, and acted as a combination of coach and cheerleader, and led the squad to victory with a halftime speech and words of encouragement to teammate Eder, predicting the forward would score the winning goal. He was right, and Portugal won 1-0. Sure, he wasn't on the pitch for most of the game, but he can still say he's an international champion.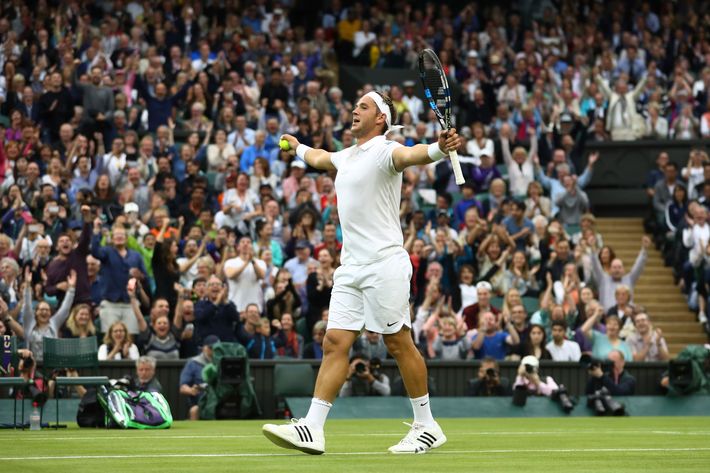 Marcus Willis Makes a Run at Wimbledon
At one point, Marcus Willis was the 15th-ranked junior tennis player in the world. Whatever natural talent he had, though, got squandered by his laziness and poor attitude, and, in 2016, he'd earned just a little over $300 as a pro. Figuring he was done, his plan was to move to Philadelphia to become a coach, until his girlfriend Jennifer Bate convinced the self-proclaimed "fat boy" to keep going. He hit the gym, got in shape, and eventually landed a spot in a prequalifying tournament for Wimbledon. After winning six matches, Willis, then ranked 772nd in the world, had the opportunity to play in the main tournament, facing 54th-ranked Ričardas Berankis, whom he beat in three sets. That set up a Centre Court match against Roger Federer, who beat the young Briton in straight sets, but not without some highlights for Willis. For his efforts, he earned £50,000 (about $62,000 U.S.). If anyone, it's Bate who's the most vindicated here, helping resurrect Willis's career. Either way, 2016 is closing out on a happy note for the couple: They got married last weekend.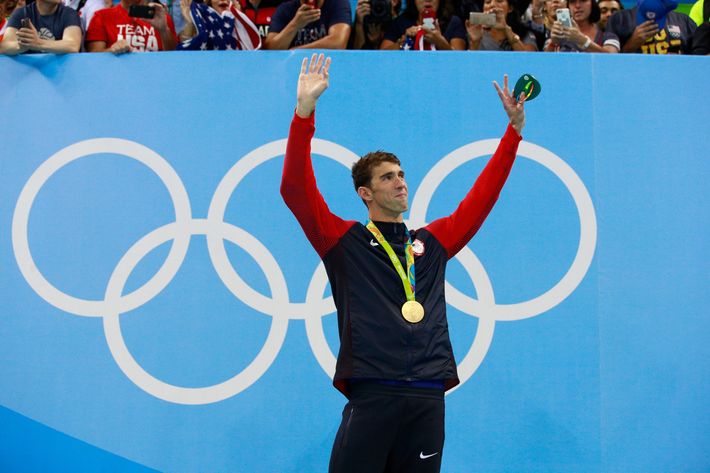 Michael Phelps Wins Five More Golds, Retires Again
Many people didn't believe Michael Phelps was serious when he said he was retiring after the 2012 London Olympics, but two years later he was arrested for his second DUI and spent time in rehab. He'd later admit he "wanted nothing to do with swimming," but sober and with little to do as a retiree outside of going to the driving range, he decided to get back in the pool. He had his doubters, and his coaches said they were keeping expectations low, but Phelps's newly positive attitude and dedication allowed him to come back to fighting form. He returned to the Olympics as the American flag bearer, and left Rio with five gold medals and a silver, upping his career total to 28. "Done, done, done — and this time I mean it," he told Matt Lauer. "I wanted to come back and finish my career how I wanted and this was the cherry on top of the cake."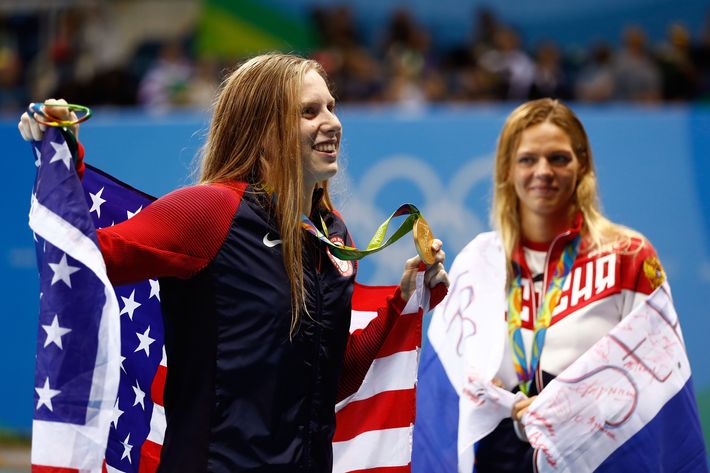 Lilly King Taunts, Beats Yulia Efimova
Who knew that the fiercest feud would be in women's swimming? American Lilly King didn't hide her disdain for rival Yulia Efimova after the Russian breaststroker was suspended for PED use, but reinstated just before Rio. King was caught backstage wagging a finger at a television monitor that showed Efimova celebrating her semifinal win in the 100 meters, and she didn't back down, saying, "You've been caught for drug cheating. I'm just not a fan." The 19-year-old continued talking smack about Efimova, even when seated near her at a press conference, and then before the final race, stared her down as they got set to swim. In the end, King backed up her words, winning gold with an Olympic record time of 1:04.93.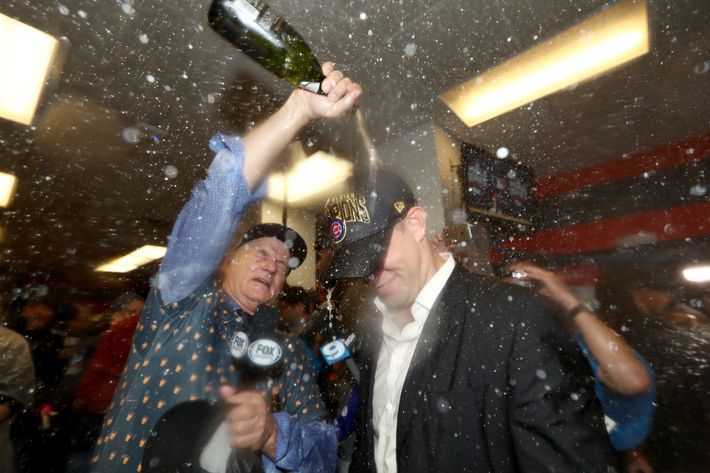 Theo Epstein's Cubs Win
Many in Red Sox Nation were pissed that Theo Epstein, the hot-shot young hometown GM who helped Boston break its 86-year championship drought in 2004 and win another in 2007, left the team for a job with the Cubs in 2011. Some speculated that it was a bit of burnout from being such a scrutinized celebrity in Beantown, while the less informed called him a traitor. Epstein himself said it was just time for a change of scenery and a new challenge. Theo's rebuild of the team took a few years and a lot of patience from fans, but so many of his moves paid off — drafting the likes of Kris Bryant and Kyle Schwarber, trading for Jake Arrieta, Kyle Hendricks, Anthony Rizzo, Dexter Fowler, and Addison Russell, signing Jon Lester, and hiring Joe Maddon. After an NLCS appearance in 2015, the Cubs finally won their first World Series, overcoming a 3-1 deficit to beat the Cleveland Indians for their first championship since 1908. Epstein's shrewd decision-making and reliance on unbelievably still-mocked sabermetric statistics brought yet another "cursed" team a Series, cementing his place as a Hall of Fame executive.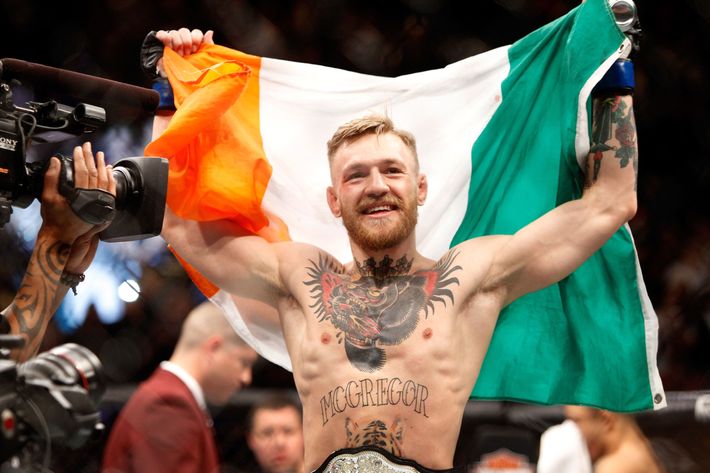 Conor McGregor Wins Another Belt
If you want to know how good the Irish UFC star is, just ask him. Depending on your tolerance level, McGregor's brash, cocky nature is either entertaining or infuriating, but no matter what, you have to give it to him: the man backs up his boasts. It was only in December 2015 that McGregor defeated Jose Aldo to become the Featherweight Champion, and rather than keep defending that belt, he decided to move up weight classes. In November 2016, McGregor punched out Eddie Alvarez to claim the Lightweight Championship, marking the first time a UFC fighter has simultaneously held two belts. He responded in a profane post-fight interview, screaming for his second belt and saying he was "not one bit" surprised. Love him or hate him, you can't deny him.