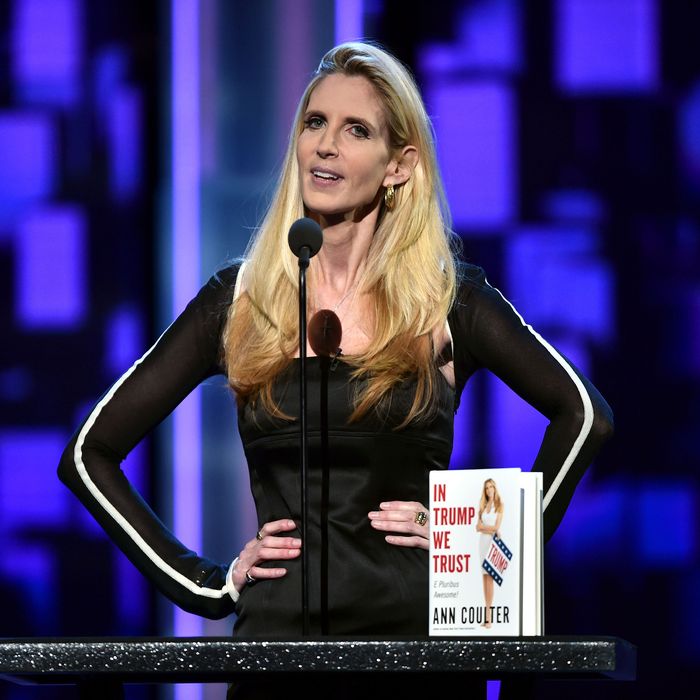 Photo: Alberto E. Rodriguez/Getty Images
The polls had it wrong. The pundits had it wrong. Even Boots the psychic goat had it wrong. Hillary Clinton would win Tuesday's election, they all said, and it wouldn't be close. Donald Trump, the racist, sexual-assault-promoting, know-nothing blowhard, couldn't possibly get enough mouth-breathers out of their trailers and into their polling places. That's what most everyone thought, at least. Even the RNC.
But through it all a vocal group of Trump loyalists kept saying Trump could win. Some said a victory was a certainty. And now that it has come true, many are taking a victory lap. It's hard to deny them that. Though some are flawed humans, their prognostications had no errors. And they're taking the day after Trump's election to remind us of that.
Bill Mitchell, DIY conservative podcaster who consistently cited bizarre measures of Trump's support not captured by polls.
Scott Adams, "Dilbert" creator who has allowed himself a small pat on the back but hasn't gloated.
Tomi Lahren, host on TheBlaze and conservative "It" girl.
Ann Coulter, right-wing provocateur and early Trump wagon hitcher, as she reminded her Twitter followers early Wednesday morning.
Curt Schilling, racist meme warrior and future failed challenger of Elizabeth Warren. 
Eric Bolling, Fox News host who gloated a little too early on Tuesday night for Megyn Kelly's liking.
Laura Ingraham, talk-radio host whose love for Trump has been compared to Chris Matthews's infatuation with Barack Obama.