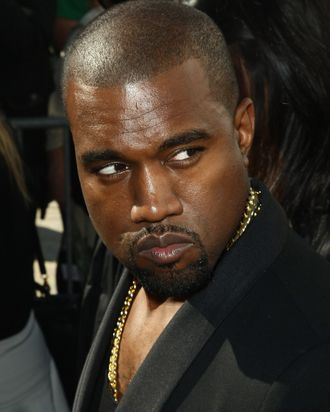 Photo: Julien Hekimian/WireImage
According to odds maker Paddy Power, Kanye West is now 100-1 to win the presidency in 2020, which puts him even with Chelsea Clinton — and twice as likely as Vince McMahon, at 200-1. When Yeezy first announced his intention to run in 2020 at the 2015 MTV VMAs, he was met with a collective eye-roll. But remember this: Donald Trump was only 150-1 to win 18 months ago.
He and the Donald might have more in common than you think. From The College Dropout to The Life of Pablo, Kanye has always known that he is the greatest, with a capacity for self-doubt long ago supplanted by an ego of monstrous proportions. He is the most vindicated man in entertainment, and he's constantly proving you wrong. At this point, you should probably know better: Never question Kanye's business decisions, life choices, rap skills, or ability to play the game — you'll lose every time. And that's apparently just the kind of temperament we're looking for in higher office.
Here are just a few of the times Kanye's been right over the years:
On living longer than you thought he would:
We wasn't supposed to make it past 25 but the jokes on you we still alive
On conquering the fashion world with his own clothing line:
Dinner with Anna Wintour, racing with Anja Rubik
I told you ma'fuckers it was more than the music
On the people who thought he'd never be rich:
You doubted me, and now … we made a million a minute
("Facts")
On the doubters:
Now was Kanye the most overlooked? Yes, sir
Now is Kanye the most overbooked? Yes, sir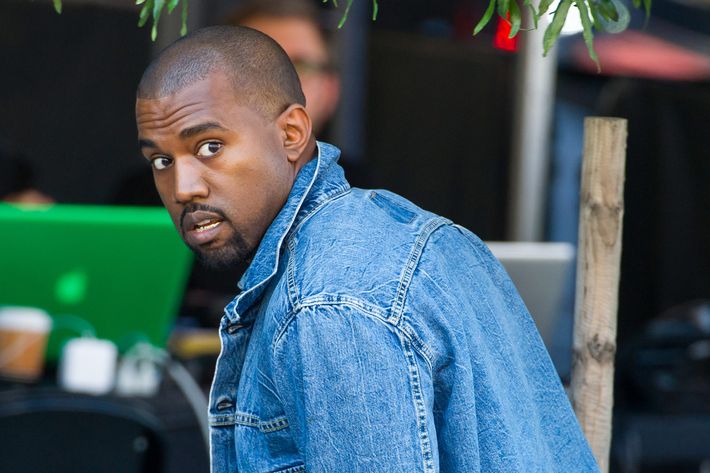 On having it:
They claim you never know what you got 'til it's GONE
I know I got it, I don't know what y'all on
("Gone")
On being right:
You say I think I'm never wrong
You know what, maybe you're right, aight
On being right again:
You always thought I was always wrong
Well now you know
On climbing to the top:
Big brother saw me at the bottom of the totem
Now I'm at the top and everybody on the scrotum
On being a genius:
Ask for it I did it, that asshole done did it
Talked it then he lived it, spit it then he shit it
I don't need writers, I might bounce ideas
But only I could come up with some shit like this
I done played the underdog my whole career
I've been a very good sport, haven't I, this year
They say, "He going crazy and we seen this before"
But I'm doing pretty good as far as geniuses go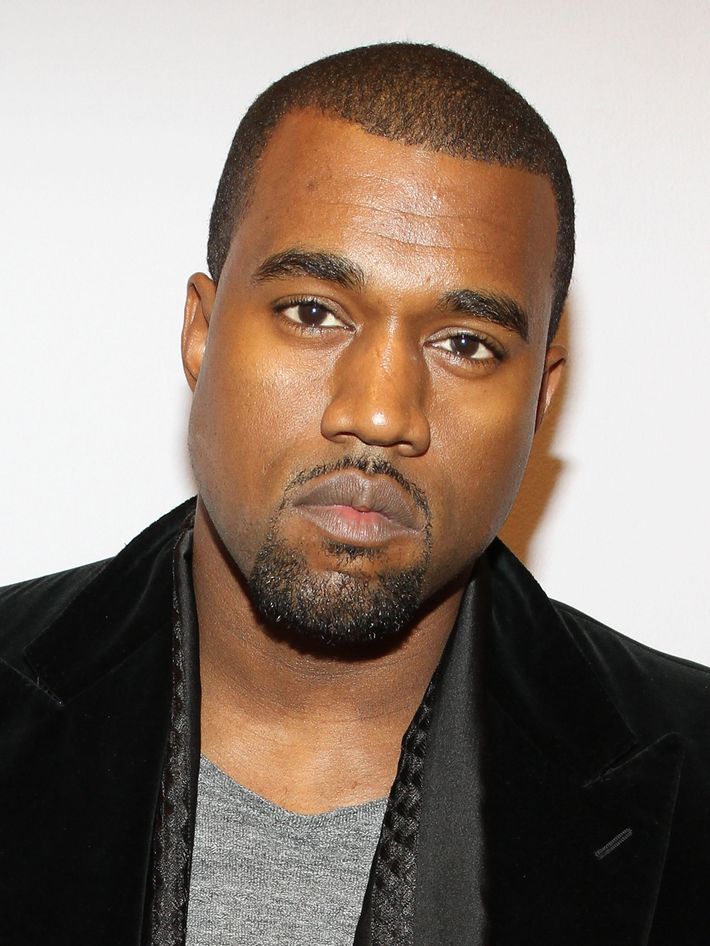 On justifying his ego:
Fuck SNL and the whole cast
Tell them Yeezy said they can kiss my whole ass
More specifically they can kiss my asshole
I'm an asshole? You niggas got jokes!
You short-minded niggas thoughts is Napoleon
My furs is Mongolian, my ice brought the goalies in
I embody every characteristic of the egotistic
He knows, he's so fuckin' gifted
("Power")
On stuntin':
I thought I was the asshole, I guess it's rubbing off
hood phenomenon, the Lebron of rhyme
hard to be humble when you stuntin on a jumbotron
On being the best (at shoes):
Yeezy, Yeezy, Yeezy, they line up for days
Nike out here bad, they can't give shit away
I stuck to my roots, I'm like Jimmy Fallon
I ain't dropped the album but the shoes went platinum (Woo!)
("Facts")
On doing it his way:
The media said it was outlandish spending
The media said he's way out of control
I just feel like I'm the only one not pretending
I'm not out of control, I'm just not in their control
I know I'm the most influential
That TIME cover was just confirmation
On running for president:
Cuz dreams of being 'Hova went from bein a brokeman ta bein a dopeman
Ta bein a president look there's hope man
("Crack")