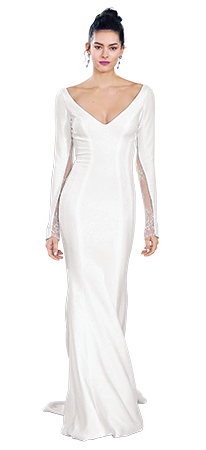 Feathers, high necks, appliqués, and lots of ruffles made appearances on the spring/summer bridal runways.
Timeless Wedding-Day Bracelets

A classic accessory that you don't have to give back.




Try one of these five reasonably priced gown purveyors.
Ocean Song roses, baby-blue eucalyptus, and more.
How to Wear Your Mother's Wedding Dress

According to one bride, who even found a way around the high neckline.