WHO DID THE CHOOSING?
John Derian, designer, découpage enthusiast.
Alexandra Guarnaschelli, executive chef at Butter, newlywed.
Alexia Leuschen, partner and creative director at Kondylis Design, newlywed.
Jason Miller, industrial designer.
Miles Redd, interior designer.
Alex Valich and Christine Warren, duo behind industrial design firm Redstr/Collective, married for eight years.

JOHN DERIAN'S PICKS
Astier de Villatte Earthenware
"If you want some upscale whimsy at your table, these are handmade and quirky" ($48–$350).John Derian Company, 6 E. 2nd St., nr. Bowery (212-677-3917).
White Pebble Embroidered Throw
"Traditional French matelassé quilting with a modern, bright-white finish" ($215). Hable Construction, 117 Perry St., nr. Hudson St. (212-989-2375).
Douglas Little Claw Candlesticks
"They're made from porcelain and are more original than your average candleholder from a big box store" ($165). John Derian Company.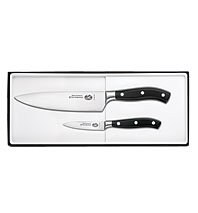 ALEXANDRA GUARNASCHELLI'S PICKS
Starter Set by Victorinox Swiss Army"Register for smaller-size knife sets. If they're great, you can always buy more. Those ten-piece sets are too much of a commitment!" ($119.99). Bloomingdale's, 1000 Third Ave., at 59th St. (212-705-2000).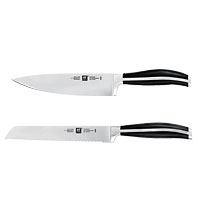 J. A. Henckel's Twin Cuisine Chef and Bread Knives
"These are kitchen must-haves: an all-purpose chef's knife that's sturdy and easy to clean, and a serrated knife ideal for sawing through artichokes and citrus" ($96–$129). Bloomingdale's.
Le Creuset Dutch Oven
"It conducts heat evenly, so food tastes good even if you're amateur chefs. Brown a pork roast, make a fruit cobbler, and because it's so good-looking, keep it out on the stove top and free up valuable cabinet space" ($80–$350). Williams-Sonoma, 121 E. 59th St., nr. Lexington Ave. (917-369-1131).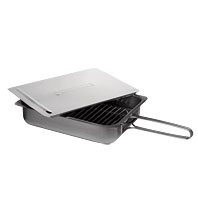 Cameron Stovetop Smoker
"It's not extremely difficult to use and is the best tool for gussying up a chicken Caesar salad or roasted veggies" ($52). Bridge Kitchenware, 711 Third Ave., at 45th St. (212-688-4220).
Cookbooks and Foodie Literature
"It's time to start a cookbook collection. Marion Cunningham's The Fannie Farmer Cookbook has tons of easy recipes, Elizabeth Andoh's Washoku makes Japanese cuisine extremely accessible, and I'd ask for Julie Sahni's Classic Indian Cooking for the cabbage and Basmati-rice recipes alone" (from $26.95). Kitchen Arts & Letters,, 1435 Lexington Ave., at 93rd St. (212-876-5550).
ALEXIA LEUSCHEN'S PICK
Carter Kustera Silhouette
"Commission a pair of modern cameos of yourselves and hang them in the hall of your apartment" ($600). Jonathan Adler, 47 Greene St., nr. Broome St. (212-941-8950).
JASON MILLER'S PICKS
Sapper 9090 Espresso Maker
"You don't need a huge, dedicated appliance to make good espresso and cappuccino" (from $129). Moss, 150 Greene St., at Houston St. (212-204-7100).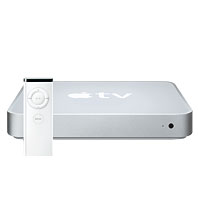 Apple TV
"Registering for technology is not tacky. Build a library of your movies, TV shows, porn, etc., into this, and watch it on your TV via Wi-Fi" ($299–$399). Apple Store, 103 Prince St., nr. Greene St. (212-226-3126).
Board Games
"Better for married life than watching TV or going out to noisy bars. You can actually interact. Plus, as we get older, it gets cooler to feel like a kid again" ($19.99–$39.99). Target, 139 Flatbush Ave., at Atlantic Ave., Fort Greene, Brooklyn (718-290-1109).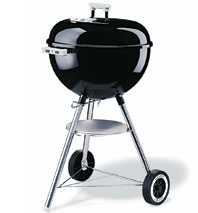 Weber One-Touch Charcoal Grill
"Gas grills are for size-and-luxury-obsessed suburbanites. This one is fun, and small enough to fit on a New York City fire escape" ($64.70). Home Depot, 40 W. 23rd St., nr. Fifth Ave. (212-929-9571).
Frette Shawl Robes
"One of the very few times you can wear matching outfits and not feel like fools. And they can be very sexy" ($200 each).Bed Bath & Beyond, 620 Sixth Ave., at 18th St. (212-255-3550).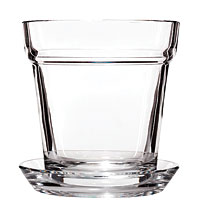 MILES REDD'S PICKS
Clare Flower Pot by Marc Jacobs Waterford
"Replace hideous, gargantuan glass vases left over from flower deliveries with a small and interesting alternative" ($150–$350). Bloomingdale's.
Waring 60th-Anniversary Blender
"Upgrade a cheapie with a functional luxury blender that really crushes ice" ($129.95). Williams-Sonoma, 1175 Madison Ave., at 86th St. (212-289-6832).
Bentwood Tray
"Set your new barware on this and voilà! Everything looks more charming" ($165). Clio, 92 Thompson St., nr. Spring St. (212-966-8991).
REDSTR/COLLECTIVE'S PICK
Miss K Table Lamp
"A design classic. Invest in a few dimmer switches, and use energy-saving compact fluorescents" ($228). Design Within Reach, 142 Wooster St., nr. Prince St.; (212-475-0001).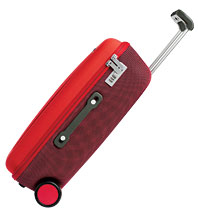 Scope Carry-On Suitcase by Marc Newson
"Marc Newson sells his stuff for $100,000 at Sotheby's. This rolly is really practical, and who knows? It just might pay for your future child's college tuition" ($240). Moss .
Neutra House Numbers
"Don't you want the first thing that people see of your home to show how stylish you are as a couple? These do the trick" ($75 each). Design Within Reach.
Mitra Steel Flatware by Gundorph Albertus
"Don't ask for run-of-the-mill or too-funky styles. These offer a modern reinterpretation of old shapes" ($24–$145). Georg Jensen, 685 Madison Ave., nr. 62nd St. (212-759-6457).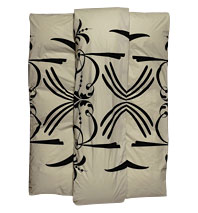 Dwell Talon Bedding
"We don't care what anyone says; thread count matters, and the higher, the better. Clocking in at 320, this duvet is another reason to love being in bed" ($275). Sleep, 110 N. 6th St., nr. Berry St., Williamsburg, Brooklyn (718-384-3211).