The Outdoor Adventurers
PERU
Explore Machu Picchu and the Amazon, and consume Pisco Sours galore.
When to go: May through November
Hours from NYC: Eight


Peru is a country with multiple personalities. There is the sacred valley of the Incas, where rustic colonial villages dot the countryside; the vibrant city of Lima; and the mind-blowing wonders of Machu Picchu. There's such variation, in fact, that a week in Peru feels like several vacations in one.
Where to Stay:
The Inkaterra hotels promote sustainable tourism and "barefoot luxury," which means someone will turn down your bed and bring you a sugary Inca Kola at 2 a.m., but you may sometimes be without electricity. Start in Cuzco, the onetime Incan capital, at Inkaterra La Casona (from $720), a sixteenth-century mansion that's now a cozy boutique hotel. Inkaterra Machu Picchu (from $608) has log cabin–style cottages and an orchid garden with 400 native species.
What to Eat:
Potatoes abound in Peruvian cuisine. The best preparations are causa (cold, mashed, and served with avocado and langoustines) and papas a la Huancaína (doused in a spicy cheese sauce). Other native dishes to try are aji de gallina (chicken in yellow chile sauce), and, if you can find it, cuy (guinea pig). In Cuzco, go to Pacha Papa or Tunupa for traditional fare. In Lima, try La Huaca Pucllana, which overlooks archaeological ruins.
To Do, by Day:
Give your body a day to adjust to the altitude. In Cuzco, hit the Catedral, which boasts Baroque altars and richly colored oil paintings, including a distinctly Peruvian take on The Last Supper. (The apostles ate cuy—who knew?) Other go-to spots include Awana Kancha, where you can get up-close with alpacas, and the agricultural terraces in Moray. But the highlight of any trip to Peru is undoubtedly Machu Picchu. Take a two-hour train ride from Ollantaytambo to Aguas Calientes. Wake up at dawn to catch the first bus so you can watch the sun rise over the ruins—then you'll be poised to sign up early to make the grueling hour-long hike up nearby Huayna Picchu mountain, which offers unparalleled views.
To Do, by Night:
In Cuzco, grab a Pisco Sour at Fallen Angel, a lounge where bathtubs filled with fish double as tables, or have a Cusqueño (the national beer) at Los Perros. Should you wake with a hangover, try chewing on coca leaves (vendors sell them on the street for the equivalent of $2).
Side Trip:
Flights leave often from Cuzco to Puerto Maldonado. Hop a boat to Inkaterra Reserva Amazonica (from $1,084 for two nights; ask for the tree house). Take a canoe around Lake Sandoval to seek out howler monkeys and anacondas or sign up for a treetop walk to see blue-headed parrots and three-toed sloths.

How to Get There:
LAN airlines has a daily direct flight to Lima, plus connections to Cuzco.
The Culture Lovers
SEVILLE
Art appreciation and late-into-the-night fun at a reasonable price.
When to go: March through May
Hours from NYC: Eight


The unhurried pace of life in Seville means relaxing is pretty much unavoidable. It's also a city of remarkable beauty: There are masterpieces of Spanish art and Moorish architecture around the corner of every fragrant, orange-tree-lined street, plazas teeming with people drinking at all hours, and endless tapas to sample. Spain's self-proclaimed flamenco capital, this Andalusian city seems to be in a constant state of celebration.
Where to Stay:
Built in 1929 in the heart of Seville's old quarter, the Gran Melía Colón (from $215) has long been a favorite of visiting bullfighters. Now, after a massive renovation by architect Álvaro Sans, the property has regained much of its original splendor, plus added modern amenities like Wii and Wi-Fi. Book one of the Red Level premium rooms (from $430), which includes a personal butler.
What to Eat:
It's all tapas, all the time. Cross the Guadalquivir river into the gypsy quarter, and hit Jaylu for a taste of top-notch jamón Iberico and salmorejo (a garlicky tomato-and-bread purée), or go to El Rinconcillo, one of the oldest tapas joints in the city. Or simply head downstairs to the hotel restaurant, Michelin-starred chef Dani Garcia's El Burladero.
To Do, by Day:
Dress modestly (no shorts, T-shirts, or anything revealing) for a visit to Seville's cathedral, the largest Gothic church in Spain. Inside, you'll find a vast collection that includes several Goyas and Columbus's tomb. Climb the Giralda tower—a former mosque minaret with staggering views. Nearby is the Real Alcázar, the Mudéjar palace where Spain's king and queen stay when they visit. Explore the rooms and the gardens, where in the spring the air is heavy with the scent of jasmine. Also check out the Museo de Bellas Artes, which houses works by El Greco and Zurbarán, and the Triana pottery district, where the city's traditional blue and yellow tiles are sold.
To Do, by Night:
Have a glass of tinto de verano, a sangria-like cocktail, at La Cucaña, a bar bordering the Guadalquivir. Catch an opera at the Teatro de la Maestranza, or hit the bustling La Carbonería for a sizzling flamenco performance—or simply try it yourself. Soothe your feet at the Arabic-style Aire de Sevilla baths, open until 2 a.m.
Side Trip:
Explore Granada, a short train ride away. Stay at the Room Mate Migueletes (from $140), a seventeenth-century mansion turned boutique hotel. For a beach break, hop a flight from Seville to Tenerife to visit another Gran Melía spot, Palacio de Isora (from $540), in the Canary Islands.
How to Get There:
Iberia has two flights daily from JFK to Madrid, and six connecting flights to Seville.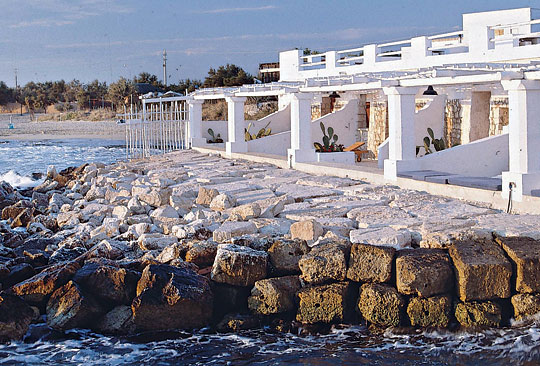 The Sun Worshippers
PUGLIA
Less-crowded (but just as gorgeous) beaches and mouthwatering cuisine lie on Italy's other coast.
When to go: April through September
Hours from NYC: Nine


Puglia, along Italy's heel, has been a vacation destination for Northern Italians for years—Americans often skip it in favor of the better-known Amalfi coast and Tuscany. But the region is one of Italy's most diverse, with hundreds of miles of prime waterfront along the Adriatic and Ionian seas, rolling countryside punctuated by vineyards producing Puglia's luscious varietals, and postcard-perfect whitewashed towns.
Where to Stay:
La Peschiera (from $640) is a Monopoli hotel with only twelve rooms, each with a private terrace facing the Adriatic. Stroll straight from your room into the ocean, or lounge around the massive pool lined with hydrotherapy massagers. For a real rubdown, there are aestheticians on site (it's a bit counterintuitive, but the Thai massage is the best option on the menu). The drive south to Marittima di Diso is very scenic; stay at Il Convento di Santa Maria di Costantinopoli (from $510), a convent turned eclectic B&B, featuring a stunning pool surrounded by exotic cacti.
Where to Eat:
Puglia's cuisine is characterized by an abundance of vegetables (fava beans, wild chicory, squash blossoms), locally caught seafood (octopus, sea bream), pungent olive oil, and lots of burrata, the creamy, rich cousin of mozzarella. Taste some of the region's best dishes at Osteria Perricci in Monopoli, Il Poeta Contadino in Alberobello, and Alle Due Corti in Lecce. Don't leave without trying tajeddha (a timballo of rice, potatoes, and mussels) and ciceri e tria (chickpeas with fried pasta).
To Do, by Day:
If too much lounging by the pool makes you restless, take some road trips: to Martina Franca and Locorotondo, two idyllic towns overlooking the Valle D'Itria, which is dotted with many of the region's iconic trulli (whitewashed circular stone residences); Lecce, to see the ornate Baroque architecture of monuments like the Church of Santa Croce; or Grotte di Castellana, an astonishing maze of underground caves.
In the Evening:
For nightlife options head to Lecce, where bars and clubs surround the popular Piazza Sant'Oronzo and Piazzetta Duca d'Atene. If you happen to be visiting in September, you can sit outdoors and hear Lecce's annual International Jazz Festival.
Side Trip:
Feel like checking out another country's beaches? The Endeavor Lines Ferry from Brindisi to the Greek island of Corfu is roughly a nine-hour trip, but the luxurious Corfu Palace (from $145 a night) awaits—as well as the chance to see the Adriatic from another vantage point.
How to Get There:
Alitalia offers daily nonstop flights from JFK to Rome, and many connections to Bari.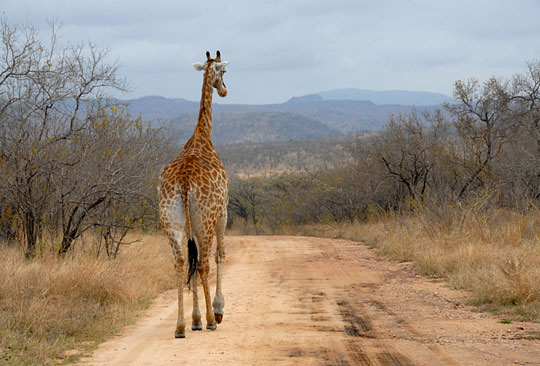 The Globe-Trotters
CAPE TOWN
As soon as that first zebra crosses your path, you'll forget about the twenty-hour flight.
When to go: November through March
Hours from NYC: Twenty


Cape Town manages to feel simultaneously familiar and foreign. Magnificent waterfront properties set against the looming mountains are eerily reminiscent of the O.C., while the rolling green valleys of the nearby wine regions might recall Umbria. Then you see a baboon casually hobbling down the road and the city's foreignness becomes very clear.
Where to Stay:
Nap off your jet lag at the elegant Cape Grace hotel (from $550). Some rooms have beautiful views over the waterfront and, in a few cases, terraces from which to enjoy them. Or venture outside the city center to the Kensington Place hotel (from $200), which has unfussy modern rooms and a plunge pool.
Where to Eat:
Adventurous foodies will be thrilled by South African fare, which includes an array of unusual game meat like zebra, warthog, and the local antelope, springbok. Check out French chef Franck Dangereux's the Foodbarn, Cape Town's budget-friendly ode to farm-to-table dining; Biesmiellah for Cape Malay specialities like mutton curry; and Black Marlin, the best place to sample the local catch and, if you're lucky, spot whales.
To Do, by Day:
Robben Island, the prison where Nelson Mandela served his time, is chilling but essential; same goes for the District Six Museum. Take a cable-car ride up Table Mountain, then drive to Cape Point to have a "king of the world" moment overlooking the Cape of Good Hope. Stop at Boulders Beach for a glimpse of the jackass penguins that call the area home, then get your swimming fix—Bikini Beach and Long Beach are favorites. Devote a day to the wineries (Waterford offers chocolate pairings) that dot the Stellenbosch valley.
To Do, by Night:
Have your cocktails with a beach view at Café Caprice or Baraza. Kloof Street and the Green Point area are lined with bustling bars (Jade Lounge, News Café), while Long Street has great spots for dancing while you drink (the Fez, Rhode House) and surveying the freakishly attractive locals (think Charlize). Or take in a concert by the Cape Philharmonic at Kirstenbosch National Botanical Gardens.
Side Trip:
Go to Africa and not go on safari? Inconceivable. Check in to the & Beyond property at the Phinda Game Reserve in the immense Kruger National Park (from $400). Rise at dawn for guided treks in the bush to spot the "big five" (elephant, lion, leopard, black rhino, buffalo), along with many other creatures. Pack mosquito repellent (or buy it there—Tabard is a popular brand), a good camera, and malaria medicine, prescribed by your doctor (be aware that it tends to cause vivid dreams).
How to Get There:
South African Airways flies to Cape Town daily from JFK (the plane stops in Dakar to refuel). In June 2010, Cape Town hosts the World Cup, which will bring hordes of soccer fans and higher room rates.
OR TRY … THE PACIFIC NORTHWEST
Fly into Seattle, then drive around the lush Olympic Peninsula. Explore the Hoh and Quinault rain forests, the artsy town of Port Townsend, and, if you are a seasoned hiker, Mount Olympus; stay at the Salish Lodge & Spa (where Twin Peaks was filmed) just outside Seattle. Then head into Oregon, drink your way through the Willamette Valley wineries (don't miss the Pinot Noir at A to Z Wireworks), sample local cheddar in Tillamook, and stay at the Tu Tu'Tun Lodge (from $125) on the coast.

COSTA RICA
Take a zip-line ride through the jungle (a pulley attaches you to a cable suspended between trees and whee!), hike, and ride the big waves. Then retire to a luxury resort like the Paradisus Playa Conchal (from $318), where the Royal Service room category gets you a butler.

GALAPAGOS ISLANDS
For years, the only way to survey this fabled archipelago was as Darwin did, by boat. Now that the Red Mangrove Galapagos Lodges (from $138) have opened locations on a number of the islands, you can spend your days in the water among sea turtles, sea lions, and blue-footed boobies, and still get a solid night's sleep on terra firma.

NOVA SCOTIA
Bike, sea kayak, whale watch, and, in the winter months, cross-country ski along the shores of the Chedabucto Bay in Nova Scotia. The rustic, secluded cottages of Barrens at Bay (from $150) offer a perfect romantic retreat for tree huggers.
OR TRY …BUENOS AIRES
Both LAN and American Airlines offer direct flights from New York to Buenos Aires, where meat, wine, and tango rule. Book a luxury suite at the newly opened Algodón Mansion (from $800), or save your pesos for the aforementioned meat and wine, and stay at the reasonably priced Home Buenos Aires (from $125).

BERLIN
Enjoy the bustling Rosenthaler Platz from a room at the new bargain hotel the Circus (from $110). Check out the art scene along the Augustrasse in the Mitte district. Get drinks at bars 8MM and Barbie Deinhoff's, and dance until the wee hours (most clubs don't pick up steam until 3 or 4 a.m.) at Berghain and Watergate.

NEW ORLEANS
Avoid the chaos of the French Quarter by checking in at Maison Perrier (starting at $130), a brothel turned B&B in the Garden District. Comb through ancient apothecary bottles of voodoo potions at the New Orleans Pharmacy Museum. Dine at Dante's Kitchen uptown (order the spoon bread) and Cochon (try the wood-fired oyster roast) in the up-and-coming warehouse district. Sip mint juleps at the Columns Hotel, the setting of Pretty Baby.

THE ORIENT EXPRESS
Experience dignified train travel with a trip on the Orient Express. Take an elegant ride through European capitals (from $3,810 per person) stopping in Venice, Prague, and Paris. Or board the Royal Scotsman (from $3,610 per person) for a journey through the breathtaking Scottish Highlands.
OR TRY …JAMAICA
With JetBlue's well-priced direct flights to Kingston (from $129 each way), Jamaica is more enticing than ever. Skip the big, anonymous all-inclusive resorts and stay at the intimate Rockhouse Hotel (from $125).

COLOMBIA
After years of civil unrest and drug trafficking, Colombia is finally emerging from its checkered past. Spend a few days at the Hotel Agua (from $270) in the vibrant colonial town of Cartagena, the home of Gabriel García Marquéz, before heading to the deserted beaches of Santa Marta (stay at Playa Koralia; from $87).

HAWAII
Celebrate your honeymoon and Hawaii's 50th anniversary as a state with a trip to Maui. For over-the-top luxury, opt for a cottage at the Hotel Hana-Maui and Honua Spa (from $495); more low- key (and low-budget) digs are available at the new Paia Inn Hotel (from $189).

MIAMI
Beyond the flashy restaurants and hotels is a city with tasty, well-priced food, low-key sunbathing, and good vintage stores for afternoon browsing. Eat Cuban cuisine (ropa vieja with maduros and yuca frita) at Puerto Sagua on South Beach. Play dominoes, if you dare, with a willing partner on the Calle Ocho. Browse the design district, then look for Halston originals at Posh Vintage. Visit the winsome little lighthouse on El Farito beach in Key Biscayne and be reminded that Miami is a harbor city.
OR TRY …THE MALDIVES
Book a beach villa—you'll get a private pool—at the Four Seasons Kuda Huraa (from $850). The still, clear water is wonderful for scuba diving and snorkeling (beware the reefs), and the waves are gentle enough for novice surfers.

NEW ZEALAND
Also known as "Land of Lord of the Rings," the terrain doesn't need any special effects to be breathtaking. A mystical place, it still, despite the increasing influx of Hobbit- loving tourists, manages to feel like an undiscovered natural wonder. Book one of the four suites at the luxurious Treetops Lodge (from $490) and try heli-biking—a chopper deposits you on a mountaintop, you bike down.

PAMALICAN ISLAND, PHILIPPINES
If you prefer your beach destinations remote and little-known, this archipelago of islands off the coast of the Philippines (a one-hour charter flight from Manila), is for you. Thankfully, the one and only place to stay, the Amanpulo resort, happens to be stunning, albeit pricey (from $950).

SAINT PETERSBURG, RUSSIA
All the romance of Venice but with a better exchange rate. Stay at the elegant Hotel Kempinski (from $545), visit the gorily named Church of the Savior on Spilled Blood, buy tickets for a ballet at the legendary Old Kirov theater, and drink vodka at every meal.