The Pampered Collapse
TAHITI AND MOOREA
When to Go: May-Oct.
Hours From NYC:15
The pristine waters of a tropical archipelago . . . it doesn't get much more gloriously escapist.
Where to stay: The InterContinental Resorts on Tahiti and Moorea have ocean-facing over-water bungalows (starting at $850/night)and are centrally located, making it easy to get to restaurants and off-site sports. Harlan deBell of Valerie Wilson Travel adds that the Moorea property has dolphins on the premises, should you want to swim with them.
What to eat: Try native Polynesian dishes like poisson cru (raw fish marinated in lime juice and coconut milk) or freshly poured crêpes from les roulottes, the mobile food vans that line the waterfront. Don't miss the grilled shark and a call-ahead-to-order bouillabaisse at Aito on Moorea (deBell advises going on a Friday night, when there's live music).
To do, by day: Diving and snorkeling are universally spectacular (to book, visit bathys-diving.com). Feed stingrays after a barbecue picnic on one of the tiny islets of Tuamotas atoll (book at mooreamahanatours.com). Golfers can play a round at the Jack Nicklaus–designed Moorea Green Pearl course.
In the evening: "On a Saturday, hit the InterContinental Tahiti's Polynesian buffet, which is followed by a dance performance by Les Grands Ballets de Tahiti," deBell suggests. "In general, the nightlife tends to be sleepy; your other option is to choose among the bars that line the waterfront of [Tahiti's capital city] Papeete," which is a fifteen-minute cab ride from the hotel.
How to get there: Air Tahiti Nui has direct flights from L.A. A ferry takes you from Tahiti to Moorea in two hours; a high-speed catamaran will have you there in 30 minutes.
BAHIA, BRAZIL
When to Go: Dec.-Mar.
Hours From NYC:15
The Olympics are headed to Rio de Janeiro, which is even more of a reason to skip the bustling metropolis in favor of the quieter pleasures of this secluded retreat.
Where to stay: Kiaroa Eco-Luxury Resort, a tropical sanctuary built near Bahia's natural pools, is both simple (thatched roofs, hammocks) and luxurious (Egyptian-cotton linens, plasma TVs). "The Moorea Master Bungalow has an incredible view of the ocean and two private pools; it's worth the added cost," says Gary Lichter of Protravel International (rooms start at $375/night; bungalows at $740/night).
What to eat: Breakfast and dinner at the resort are included, and fish is a specialty. "Don't miss the moqueca, a spicy seafood stew, and vatapa, an Afro-Brazilian shrimp dish," Lichter recommends. For lunch, walk a half-mile to Das Meninas for fresh fish and a cold beer on the Taipus de Fora beach. Bolinhos de bacalhou (cod-ball fritters) and casquinha de carangueijo (crab au gratin, served in a shell) make for excellent bar snacks.
To do, by day: "Wake up early and walk along the beach to catch a glimpse of locals fishing for clams and shrimp," Lichter suggests. Lounge by the free-form pool meandering through the property, or travel by boat to nearby private islands to view waterfalls like Tremembe. You might glimpse wildlife (birds, monkeys) on a guided jungle hike. Wind down with an indulgent four-hand massage at the resort's Armonia spa.
In the evening: Not much else to do except sip a caipirinha or fresh acai-berry juice on the veranda of your bungalow, and that's just fine.
How to get there: American Airlines has nonstop flights to Salvador that leave from Miami; you'll then take a 30-minute flight on a twin-engine plane to the hotel's private landing strip.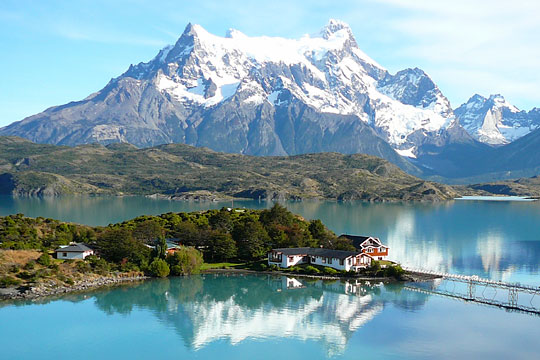 The Energetic Adventure
MALI
When to Go: Nov.–Feb.
Hours From NYC: 16
Avoid the crowds in trendy South Africa in favor of trekking through tiny villages to the west.
Where to stay: True adventurers eager to immerse themselves in Malian culture should seize the opportunity to hike from village to village, camping out on the roofs of the mud-brick dwellings of chiefs in Dogon country (twelve-day packages start at $6,000; book at absolutetravel.com). While most of the area's actual hotels are more rustic than ritzy, La Maison in Timbuktu (standard rooms start at $200/night) is a cozy boutique property with a lovely rooftop lounge.
What to eat: Much of Malian cuisine is simply variations on chicken and rice; for some of the best local fare, try Teriya in San and Bar Boxo in the port of Mopti. Heat seekers should sample the national specialty, La Capitaine Sangha: perch with a hot chile sauce that's served with fried bananas and rice. Wash it down with fresh tamarind juice or Malian tea, meant to be drunk in three stages: strong and bitter, slightly sweetened, and virtually saturated with sugar.
To do, by day: In Segou, catch a traditional Dogon mask dance by the locals. "Don't miss the massive market in Djenne on Mondays, or the nearby mud mosque," says Brooke Garnett of Absolute Travel. "Pick up some kola nuts in town to give to elderly people you encounter as a sign of respect." Travel to Mopti by boat for a close look at fishing villages untainted by tourism; you'll likely encounter lots of hippos, as well. In Timbuktu, ride a camel into the Sahara to reach a small Tuareg encampment and check out a drum circle (book at absolutetravel.com).
In the evening: Bamako has a lively music scene; on Thursday, Friday and Saturday nights, many of the restaurants host live concerts featuring local bands.
How to get there: Air France offers nonstop flights from Paris.
PATAGONIA, CHILE
When to Go: Nov.–Apr.
Hours From NYC: 20
Explore South America's most extreme mountain range in what is one of the world's least populated corners.
Where to stay: Explora Patagonia's Hotel Salto Chico—located in the shadow of snowcapped mountains on the banks of the Salto Chico waterfall—offers heated indoor pools and horse stables, and there's not a TV in sight (from $2,660 for four nights).
What to eat: Traditional cuisine, like spit-roasted lamb, empanadas, and locally sourced vegetables, is served at the all-inclusive resorts. Pair it with wines from the resort owner's personal vineyards; all vino is on the house.
To do, by day: Just outside your door lies Torres del Paine National Park, one of Chile's greatest natural treasures. Choose your hiking adventure, whether it's a leisurely stroll around the park's numerous waterfalls and glaciers or an intense trek up the eponymous Torres. Take a boat ride to Glaciar Grey and keep your eyes peeled for condors (book through Protravel International).
In the evening: Unwind with a Pisco sour and a dip in the lodge's heated pool.
How to get there: American Airlines flies to Santiago; take a connecting LAN flight to Punta Arenas airport.
ICELAND
When to Go:Apr.–Nov.
Hours From NYC: 6
Hopscotch among the glaciers and fjords by day, then check out Reykjavik's notoriously fun nightlife.
Where to stay: Urban dwellers will feel at home at 101 Hotel, a cozy Design Property in downtown Reykjavik with minimalist décor and heated oak floors (from $358/night).
What to eat: Head to Hornid for bistro fare, or Vox to try fillet of lamb (Iceland's most popular meat). Food geeks should make the pilgrimage to Hotel Budir, two hours outside the capital on the Snaefellsnes peninsula, for salt-fish brandade and beet-root flan.
To do, by day: Take a day trip to Geysir, a geothermal field with bubbling, multicolored mud pools and steam vents, then travel to the spectacular Golden Falls nearby. "Watching the white water thunder down a 105-foot drop into a narrow canyon is one of the biggest thrills," says Pallavi Shah of Our Personal Guest. Fish for salmon on the Tungufjot River; have a cookout lunch on-site. Go dogsledding or ice-golfing on the Myrdalsjokull Glacier, or take a snowmobile ride to the Skogafoss and Seljalandsfoss waterfalls, Thorsmörk canyon, and Gigjokull glacial lagoon (book any outing at ourpersonalguest.com). Finally, relax with a swim or enjoy a personal massage, followed by a Champagne cocktail, in the warm waters of the famous Blue Lagoon ($90 for a one-hour massage; general admission is $30).
In the evening: Peruse the cluster of art galleries (standouts are Kling & Bang, 101 Gallery, and Bad Taste) downtown or go club-hopping on Laugavegur street (Austur and B5 are local favorites).
How to get there: IcelandAir has direct flights from JFK.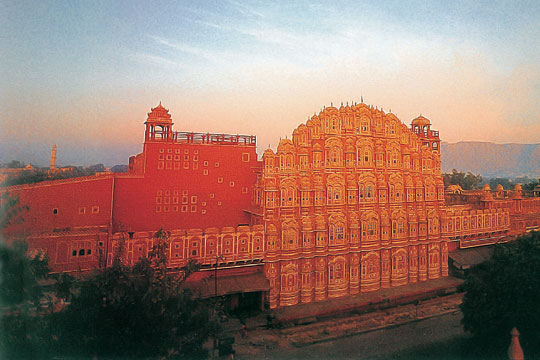 The Exotic City
BEIJING
When to Go:Jul.–Nov.
Hours From NYC: 14
Historic sights and high-style surroundings are the perfect lure for the cosmopolitan set.
Where to stay: Aman at Summer Palace (rooms start at $550/night) in Beijing has a swanky, on-site spa and a Ming Dynasty-inspireddesign.
What to eat: Lunch at Commune by the Great Wall. The hotel, designed by twelve of Asia's leading architects, is revered both for its design and the restaurant's addictively crispy Peking duck. Or try deconstructed versions of Chinese classics, like Imperial fried lamb with sweet bean paste, at Whampoa Club.
To do, by day: Stroll across Tiananmen Square and explore the Forbidden City, the world's largest palace complex (8,707 rooms). In old Beijing, visit the Tibetan Buddhist Lama Temple, then take a pedicab ride through the hutongs (traditional alleyways)—pedicabs line up by the lake and cost about $15 for 30 minutes. Follow a tour of the Great Wall with a picturesque picnic at the top. Save an afternoon for the imperial Summer Palace, a 700-acre site that was the Empress Dowager Cixi's favorite retreat; it has one of the world's most impressive feng shui–crafted landscapes. Unwind with a traditional tea ceremony at the Aman hotel.
In the evening: Trendy locals convene for cocktails at the Philippe Starck–designed LAN Club. For a dose of culture, catch the Kung Fu Theatre show (a martial-arts and dance production): "It seems like it would be hokey, but it's not," Shah says. "The skill level is incredible."
How to get there: Continental has a daily nonstop flight from Newark.
ISTANBUL
When to Go:May–Jun.
Hours From NYC: 12
The former Ottoman capital has been a locus of delicious food and gorgeous architecture for centuries.
Where to stay: The Four Seasons, on the Bosphorus (the body of water that splits Istanbul between Europe and Asia), is actually a nineteenth-century palace with Ottoman design details. Book a Palace Bosphorus room (starting at $1,092/night), the only ones that completely face the water.
What to eat: "Ottoman cuisine is big on elaborately braised meats and stews," says Earl Starkey of Protravel. "My favorite is etli börek, lamb-filled phyllo with a pomegranate-yogurt sauce, at Tugra in the Çirağan Palace." Another specialty is the crunchy, spicy king prawns at Poseidon. Feast on meze with the locals at Kalamar. Try lahmucun, the Turkish version of pizza made with mincemeat, at Tatbak.
To do, by day: Cruise the Bosphorus and visit the craggy Black Sea beaches known for their chilly turquoise waters. (You can swim, but be warned: The waters are colder than the Mediterranean and Aegean.) Ogle ornate Ottoman mansions on Princes' Islands (a 90-minute ÍDO ferry ride from Katabas station). Stop at the Sakip Sabanci Museum; look for Fausto Zonaro's Young Girl With a Pumpkin, and manuscript copies of the Koran. Dress modestly and don't forget your camera at the famous Blue Mosque and the mosque turned museum Hagia Sophia. Relax with the hotel's hamam treatment—a ritual of heat, steam, and massage.
In the evening: Sip raki, a traditional anise-flavored drink, from an outdoor table at the Asmalimescit tavern in Beyoglu. Or go dancing at Reina on the Bosphorus or the glass-walled 360 club.
How to get there: Turkish Airlines and Delta fly nonstop from JFK.
JAIPUR AND MUMBAI
When to Go:Oct–Mar.
Hours From NYC: 15
Make like the aristocracy with a no-expense-spared trip through two of India's most vibrant hubs—Jaipur, the so-called Pink City, and Mumbai (formerly Bombay).
Where to stay: A Taj Club room ($456/night, starting in May) at the opulent Taj Mahal Palace & Tower in Mumbai includes a 24-hour butler who can recommend restaurants and help you navigate. The ritzy tents at Oberoi Rajvilas in Jaipur (starting at $780/night) have embroidered-canopy interiors and private gardens.
What to eat: "The butter-pepper garlic king crab at Trishna is a total mess to eat, but unbelievable," says Shah. "Another great spot is Indigo. They don't take reservations, so get there early (7:30-ish) to beat the rush." In Jaipur, try classics like murgh tikka zaffrani (chicken marinated in yogurt and saffron) at Suvarna Mahal at Rambagh Palace, an upscale spot with live classical music.
To do, by day: In Jaipur, tour the City Palace and check out the Maharajas' embroidered clothing at the Textile and Costume Museum. "Elephant rides are popular. Avoid the long lines by reserving a ride at the Dera Amer camp, a private wildlife reserve," Shah advises. Pick up colorful saris, local spices, and artwork at the appealingly frenetic Bapu Bazaar. In Mumbai, explore the posh Malabar Hill neighborhood and visit the Parsi Towers of Silence and the Mani Bhavan, former home of Mahatma Ghandi. Travel by ferry to Elephanta Island to see seventh-century cave temples.
In the evening: Catch local and foreign bands at the Blue Frog, or dance into the wee hours at Poison. Experience Bollywood at the source at Jaipur's Raj Mandir, India's most famous cinema.
How to get there: Continental has nonstop flights to Mumbai; take a two-hour flight to Jaipur on Jet Airways.
THE AGENCIES Absolute Travel
Brooke Garnett or Sasha Lehman; absolutetravel.com

Our Personal Guest
Pallavi Shah; ourpersonalguest.com

Protravel International
Gary Lichter, Andy Pesky, or Earl Starkey; protravelinc.com

Valerie Wilson Travel, Inc. Harlan deBell; vwti.com