Eat the World
You didn't touch a carbohydrate for the past six months. Now it's time to devour Sicilian spaghetti and Taipei pork-belly buns.
Forest-Mushroom Risotto + Karoo Lamb = Stellenbosch + Franschhoek, South Africa
Drive just half an hour east of Cape Town, and you're in Stellenbosch, South Africa's very own Napa. Book a suite at nearby Babylonstoren (from $344; oldenburgvineyards.com), a massive two-story home complete with staff, pool, and outdoor braai (traditional South African open-flame barbecue), where your personal chef can whip you up dinner with Karoo lamb or local salmon trout. Spend your days driving along the region's many wine routes (there are 17 official ones; Cape 62 is said to be the longest in the world), and for dinner, make your way to Franschhoek for Bread & Wine — a vineyard restaurant where homemade charcuterie is the highlight — or chef Chris Erasmus's Foliage, where the focus is on forest cuisine like braised kudu shank boudin with river cress and honeybush jus, or forest-mushroom risotto with buchu cultured cream.
Mammee Apples + Papaya Lamb Stew = St. Kitts, West Indies

St. Kitts is a small speck in the Caribbean archipelago, but now there are 400 acres of it devoted to organic eating. Belle Mont Farm on Kittitian Hill (from $650; bellemontfarm.com) has 84 guesthouses, each with a private plunge pool and outdoor shower. The sprawling farm offers the largest selection of tropical fruit in the Caribbean—like soursop and mammee apples, plus 100 types of mangoes — which guests are encouraged to grab ("Pick Me" signs indicate which are ripe and ready). A crate of fruit is delivered to your room daily, and this November, when the property unveils its edible golf course, you will be able to pick while you putt. Guests can also feast at the property's various restaurants, like the Farm, a long communal table set amid the crops where platters of papaya lamb stew and just-picked roasted carrots make the rounds. When you do venture off the farm, dig into just-caught lobster tails from a picnic table at the popular Sprat Net Bar & Grill.
Beef Noodle Soup + Nasturtium-Flower Short Ribs = Taipei, Taiwan
Taipei's world-famous street food and night markets are now being joined by a crop of experimental-chef-helmed restaurants. Xiao chi, or "small eats," are everywhere: Queue up for xiao long bao soup dumplings at one of Din Tai Fung's locations (the original, near Yong Kang Street, is also the busiest; go to the Fuxing location instead); slurp what is arguably the city's signature dish, beef noodle soup (there is even a yearly festival devoted to it) at Yong Kang or Ai-jia Qing Zhen. The city's dozen or so night markets offer ample opportunity for focused grazing — Raohe is one of the oldest. Look for stinky fried tofu, mochi, oyster omelettes, gua bao pork-belly buns, pig's-blood cake, and the wildly popular (expect a line) pepper buns. For a dinner enjoyed sitting down, try two of the buzziest new spots in town: chef André Chiang's Raw, which offers a $60 eight-course tasting menu of reinterpreted Taiwanese fare; and Mume, which serves local-ingredient-crafted Western dishes like a slow-cooked short rib with nasturtium flowers. Sleep off your food coma at the new Mandarin Oriental (from $335; mandarinoriental.com/taipei) with a wide selection of on-site restaurants and a massive spa.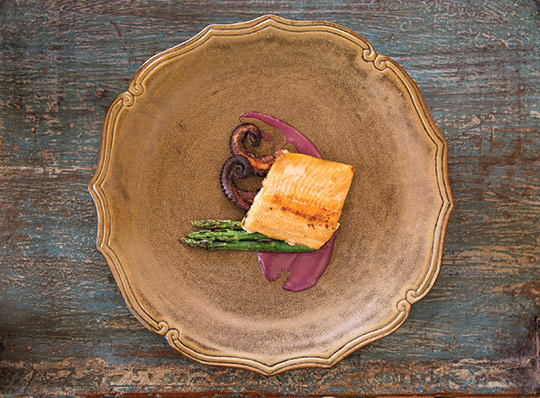 Spicy Snails + Pallares Beans = Lima + Urubamba, Peru
Lima just landed three restaurants on Pellegrino's top 50 list: Virgilio Martínez's ancient-ingredient-focused Central, fine-dining pioneer Astrid Y Gastón, and Japanese-inflected Maido; plan to book far ahead for a table at any of them. But those looking to eat their way through the city a bit more casually have plenty of options: Ceviche is the main attraction at Chez Wong; beloved bakery Doña Paulina has one of the best sanguches in town with chicharrón or lomo saltado plus sweet potato and pickled onion; and, come evening, chef Pedro Miguel Schiaffino offers a modernized take on Amazonian food like patarashca (fish cooked in a bijao leaf) and churos pishpirones (local snails in a spicy sauce) at Àmaz. End the evening with a classic pisco sour (or a less classic coca-leaf sour) at the nearby Ayahuasca bar (no actual ayahuasca is served) before checking in to a cozy room at the Belle Époque mansion Hotel B (from $450; hotelb.pe). Spend the second half of your trip countryside in Urubamba (a one-and-a-half-hour flight). At the new Inkaterra Hacienda Urubamba (from $462; inkaterra.com) on a hillside overlooking the sacred valley, the ten-acre garden is the draw: Help harvest Andean white corn and pallares beans and herbs, then learn how to cook with them on-site.
Rosemary-Twig Steak + Truffle Omelettes = Istria, Croatia + Vipava, Slovenia
If all the olive oil, wine, and truffles remind you of Tuscany, the absence of tourists by the busload will not. Divide your time between the coastline and countryside: the beachfront Kempinski Hotel Adriatic (from $394; kempinski.com) has a restaurant overseen by one of Istria's Master Chef winners (the signature dish is fritaja, a soft omelette topped with truffles), and about an hour south, Villa Meneghetti (from $138; meneghetti.info) has wood-beamed rooms and a cozy restaurant (the steak smoked over rosemary twigs is particularly enticing). Book ahead for the two not-to-be-missed meals on the Istrian peninsula: Konoba Batelina, where the resident fisherman, chef, and owner are one and the same, and Toklarija, an olive mill turned restaurant in the hilltop village of Sovinjsko Polje that, should you be able to locate it, will reward you with a meal wherein local truffles figure prominently. Continue your culinary meandering in neighboring Slovenia: Stay and eat at Majerija (from $105; majerija.si), a simple hotel with a first-rate restaurant with a hyperlocal five-course Slow Food tasting menu.
Cabbage Rolls + Wild Boar = Stockholm + Malmö, Sweden
Denmark has held the Scandinavian foodie crown for many years, but Sweden is catching up. Start in Stockholm; stay at one of the 12 rooms at Ett Hem (from $430; etthem.se), a 1910 Arts and Crafts–style residence that's now a petite hotel. While exploring the city, try either of young hotshot chef-duo Jacob Holmström and Anton Bjuhr's modern Nordic restaurants, Speceriet and Gastrologik; the 14-course tasting menu at Frantzén's eponymous two-Michelin-starred restaurant; Swedish-Korean mash-up Nook; or the traditional fare known as husmanskost (meatballs, lingonberry, cabbage rolls) at the century-old beer hall Kvarnen. For part two of your trip, take an hour flight to Malmö. Thanks to its location right across the Øresund Strait from Copenhagen, it's been attracting Danish expat chefs of late. Check in at the historic Elite Hotel Savoy (from $132; elite.se); have what many deem the best lunch in town at Saltimporten Canteen (the menu shifts daily; a pork and nasturtium-flower dish was recently on offer); then make your way through the seven-course tasting menu at B.A.R Naturig Krog & Vinbar, where onetime Noma sous-chef Robert Jakobsson is turning out experimental Swedish fare like grilled lamb heart with lingonberries and cabbage. Head outside the city one eve to Skåne-Tranås for wild boar and quail at the renowned (and tiny) Daniel Berlin, named after its foraging-and-hunting chef.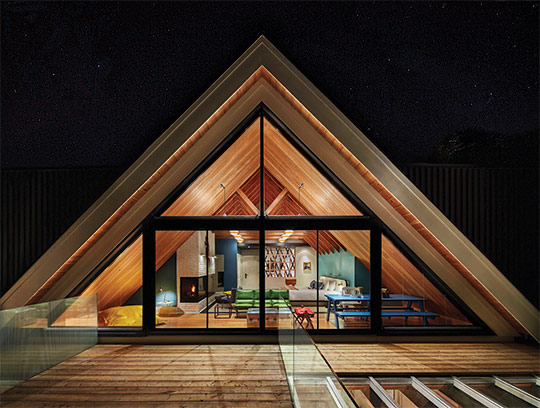 Smoked Pickerel + Ontario Burrata = Prince Edward County, Canada
There's more than just cutesy B&Bs on this cozy island in Lake Ontario. An emerging wine scene has brought with it a growing food culture, much of which can be appreciated by following the Taste Trail, a marked route that takes you past the area's many wineries, restaurants, and food markets. Check in at the new Drake Devonshire Inn (from $229; drakedevonshire.ca) located right on the banks of Lake Ontario. The Foundry guest rooms in the original part of the inn are outfitted with Brimfield antiques. Spend a day amid the dunes at Sandbanks Provincial Park, then go winery hopping (don't miss Norman Hardie for Pinot Noir and Chardonnay or the Old Third, where cider is also on tap) and take a cooking class at From the Farm, where you can learn how to master Mennonite peach pie. Head to neighboring Bloomfield for dinner — there is the Agrarian, where you can have a glass of Ontario Riesling with your charred broccoli Caesar; the Hubb, which has a small plates such as Ontario burrata and smoked-pickerel (a local fish) terrine; and the roving Slow Taco truck (@slowtacomobile) for a black-bean-and-slow-pork taco. Back at the Drake, chef Matt DeMille serves up farm- and lake-to-table fare — pair a farmer's platter of smoked fish with a glass of the house wine, before retiring to the outdoor fire pit.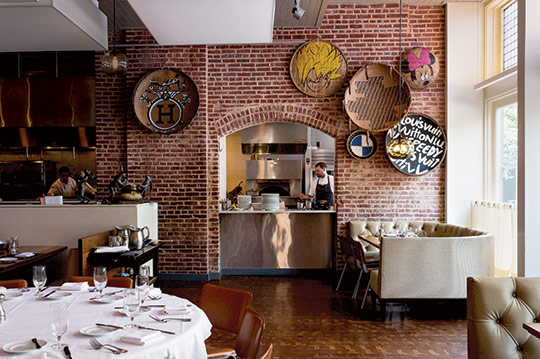 Ponzu Fried Chicken + PBLT = Louisville, Kentucky
Forward-thinking southern restaurants like Edward Lee's 610 Magnolia and Michael Paley's Proof on Main began popping up here back in the mid-aughts, and they haven't stopped. At the 21c group's boutique property (from $239; 21cmuseumhotels.com/Louisville) downtown, you have the option to literally "sleep in art" in the site-specific sculptural installation built by artists Jonah Freeman and Justin Lowe with its beds ensconced beneath a rainbow of glass panes. Grab dinner in the hotel at Proof on Main with its famous bison burger and 75-plus array of Kentucky bourbons. The next day, meander through the famous bourbon trail just outside the city, which takes you to classic distilleries like Woodford, Bulleit, and Four Roses (Buffalo Trace is off the trail but should not be missed). Back in the city, sip the 1917-era Seelbach (a blend of bourbon, bitters, orange liqueur, and Champagne) at the hotel of the same name before heading to Edward Lee's latest, MilkWood, an Asian-inspired restaurant where fried chicken comes with ponzu and collard greens with kimchee; eat from the empire that Adam Burress and Chase Mucerino built—casual bone-sticking grub like a PBLT (P is for pork belly) at Hammerheads; or order an elk burger at Game. End your evening with a hot brown (open-faced turkey sandwich doused in cream sauce) at the Brown Hotel.
Turnip-and-Chocolate Soup + Camel Burgers = Marrakech + Fez, Morocco
Start your eating tour at the women-run Al Fassia for exceptional versions of traditional Moroccan dishes like pigeon pastilla, or book a table at avant Moroccan-food temple Gastro MK, where chef Omar El Ouahssoussi's tasting menu might include turnip-and-chocolate soup. And brave the crowds for merguez and mint tea from the food stalls of Djemaa el Fna's market square. Owing to its steady stream of expats, some of the most exciting restaurants here aren't Moroccan at all. There is Le Grand Café de La Poste, always abuzz with local celebrities, that serves French fare like steak tartare and croque monsieur; Catanzaro, an Italian joint in Ville Nouvelle where locals queue up for thin-crust pizzas; and Bô & Zin, where there's a party vibe and Asian-influenced food (try the cod tagine). Extravagant hotels continue to arrive in Marrakech (the Mandarin Oriental just opened, and the Grace will open in early 2016) following in the fancy footsteps of La Mamounia, but there are just as many less-expensive options, like El Fenn (from $220; el-fenn.com). Head 240 miles northeast to Fez, where, like in Marrakech, chefs from around the world are now setting up shop. Check in at the over-the-top Hotel Sahrai (from $195; hotelsahrai.com), which has a Givenchy spa and Berber baking classes. Order a camel burger at Café Clock, run by the onetime maître d' at London's Wolseley, and book ahead for a table at Restaurant Numero 7, where visiting chefs like Jerome Waag from Chez Panisse and Asher Gilding from Tasmania's Apple Shed cook in rotating stints.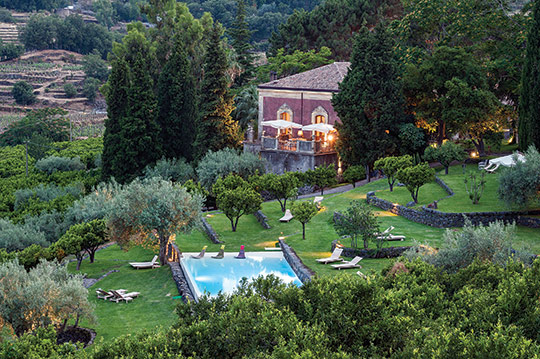 Green-Tomato Bacala + Carrot-Juice Pasta = Sicily, Italy
In recent years, with the arrival of more ambitious chefs like Giuseppe Costa of Il Bavaglino and Tony Lo Coco of I Pupi (and, with them, a slew of Michelin stars), Sicily is drawing serious eaters who've already crossed Tuscany and Rome off their lists. Start in the capital city of Palermo; the Artemisia Palace Hotel (from $55; artemisiapalacehotel.it) has a central location and clean, modern rooms. Begin your day counting orange varieties at the Capo market then sample pani ca meusa, a veal-spleen sandwich on a squishy sesame roll that sometimes comes with caciocavallo cheese. Settle in for dinner at Piccolo Napoli to try Palermo's famed pasta con le sarde (pasta with sardines, fennel, and sultanas) or spaghetti ai ricci (sea urchin roe), or dine right outside the city at either newly Michelin-minted Il Bavaglino (order the baked baccalà with green tomatoes) or I Pupi (for the grilled octopus with chickpea foam). Next, head to Case Vecchie (about an hour and a half by car) and Sicily's first cooking school, where you can sleep where you learn to cook. Started by the late Anna Tasca Lanza (courses are now taught by her daughter Fabrizia), it's located on the remote 19th-century Regaleali wine estate (from $500, including meals and a lesson; annatascalanza.com). Prepare farm-to-table meals, sample the famous Tasca wines, gather honey from the hives of Sicilian black bees, and make ricotta and pecorino with local cheesemaker Filippo Privitera. Next, head to Catania (about four hours away), the eastern "gray city" and stay nearby at one of the volcanic-rock-made rooms at Monaci delle Terre Nere (from $220; monacidelleterrenere.it). The villa has an organic farm, which the chef uses to make dishes like panna cotta with lavender. A very worthy dining side trip: Duomo in Ragusa Ibla (about an hour and a half drive from the hotel), where chef Ciccio Sultano whips up homemade pasta with tuna bottarga and carrot juice.
Caviar Jelly + Sous-Vide Monkfish = Bordeaux, France
La Grande Maison Bernard Magrez (from $475; lagrandemaison-bordeaux.com) is the result of the gastronomical mash-up between multi-Michelin-starred chef Joël Robuchon and wine mogul Bernard Magrez (plus interior designer Frédérique Fournier). There are six guest rooms, each an explosion of French finery (Pierre Frey fabrics, Hermès toiletries, and so on). But the real draw here is the restaurant, where the wine list has over 250 Grand Crus Classés of Bordeaux alone, and where you can sample some of Robuchon's greatest hits like caviar jelly with cream of cauliflower. If you'd like to soak in wine, not just drink it, check into a rustic — but high-end rustic — room at Les Sources de Caudalie (from $229; sources-caudalie.com), where you can get scrubbed down with Cabernet grape skins at the vinotherapy spa. Grab a seat at Le Flacon wine bar to sample a cross section of the country's best and brightest varietals, including the yellow and orange wines from the Jura, then pull any string you can find to land a reservation at the 28-seat tasting-menu-only Miles (the Ferrandi school–trained chefs are actually two couples) in the St. Pierre neighborhood to try dishes like the sous-vide monkfish with miso-roasted eggplant and coconut.
Bread Soup + Black Pork = Alentejo, Portugal
Portugal's south-central stretch, the so-called bread basket, where, if you're lucky, you'll spot some roaming black pigs (they're used for porco-­preto sausage), is the world's largest producer of cork. A good thing, because the Alentejo region is responsible for producing nearly half of Portugal's wine. Foregoing the large-hotel experience is easy here: At the Torre de Palma (from $165; torredepalma.com), wine and horses (specifically Lusitanos) have equal footing; take riding and vaulting lessons, then go grape-picking on-site and have dinner (with wine pairings) at Basilii, where you will feast on salt-cod casserole and açorda bread soup with sardines. And at the new Villa Extramuros (from $145; villaextramuros.com), surrounded by oak forests, an orange orchard, and an infinity pool, there may not be a proper restaurant, but the proprietors will arrange for chefs to come prepare custom-made regional dinners with specialties like black pork and sweet cakes with almonds. Find your own way from winery to winery or arrange a tour through Wine Routes of the Alentejo (vinhosdoalentejo.pt). For dinner, try to get a spot at the eight-seat Botequim da Mouraria. Forgo the menu and let owner Domingos Canelas curate an ideal meal of petiscos (Portuguese tapas) for you instead.