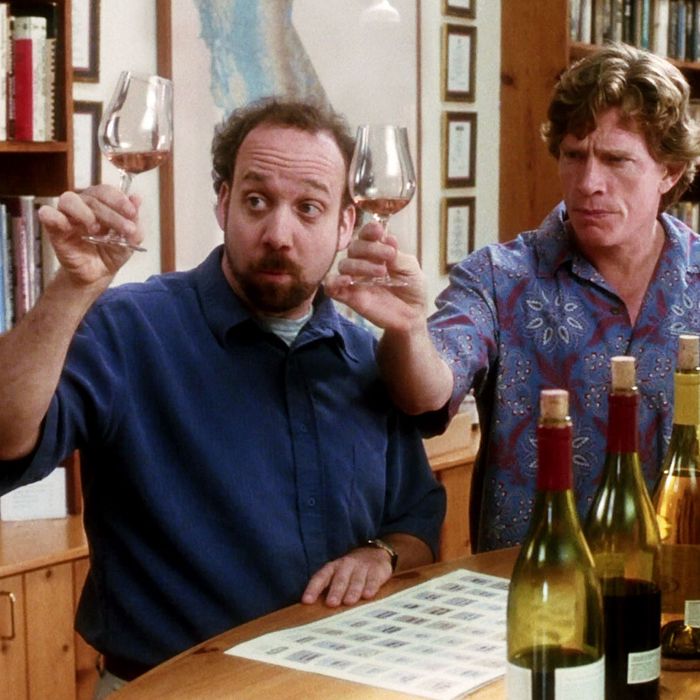 Photo: Fox Searchlight Pictures
In our advice column, Ask the Strategist, we take your most burning shopping questions and scour friends, call up experts, and draw from personal experience to answer them. As always, please comment with one of your own — we're here to help.
Question: What are some reasonable wines that won't break the bank, but will make me look like I know what I'm doing?
For truly comprehensive answers, I reached out to five sommeliers.
"It's common for people to talk about well-known or established regions or regions that have clout, like Napa Valley or Bordeaux. But if you want a wow factor and to show that you're into the wine scene and discovering new places, you can get great value on wines from lesser-known places. Mentioning the name of the grape, also known as varietal, will also help people think you know what you're doing. In France, there's a cool-climate region called Loire Valley that's trendy now among wine people. It's coming out of the shadows of Bordeaux. Sommeliers geek out about them, but they're also accessibly priced. One great producer, Domain de la Pépière, makes some of the most fantastic Muscadet."
"And Huet makes a very famous and remarkable Chenin Blanc."
"The counterpart in terms of red is Cabernet Franc, which is most prominent in the Loire Valley. They make red wine like an elegant Pinot Noir. It's not as dark and rich, but it's nuanced. A producer I love is Olga Raffault."
"This is a delicious Greek red grown in the shadows of Mount Olympus near the Aegean Sea in Thessaly. An indigenous grape with similarities to Syrah and Sangiovese, I love this wine's wild and brambly nature, and the enticing cherry fruit. Winemaker Christos Zafeirakis farms organically as well, and delivers really unrivaled value for his wines. We often pour this wine by the glass at Boulud Sud."
"This. Is. A. Mouthful. This wine from the Basque region in Spain is crisp and light with a slight effervescence. Anyone who can pronounce this confidently automatically looks like a pro. For the record, it's pronounced cho-min/ech-aniss/chock-o-lee-nah. It can be our little secret."
"One route is to go with the classics, but wines from great, iconic producers growing grapes in great terroirs can come with great big price tags. Usually, though, these same producers make 'other' wines than their flagship bottling. This legendary estate in Radda in Chianti is most known for the famous Le Pergole Torte bottling — one of the purest and most graceful expressions of the Sangiovese grape. Pian del Ciampolo is the 'entry-level' wine coming from fruit sourced from the very same vineyards as the Le Pergole Torte. This is an opportunity to experience Montevertine fruit and style without having to wait, and at a fraction of the price."
"When I'm shopping for value wines that will still stand out, I look for one of two things: either a high-quality producer from an off-the-beaten-path region, or an entry-level bottling from a great producer. Some of my favorites right now include the Fiano, which is a white grape from Campania, and it's currently in that sweet spot of being on the rise in terms of quality and popularity, but not expensive yet. His Fiano shows off all this grape can do: medium body and good mouthfeel, followed by refreshing acid, with the most intriguing smokiness on the finish. To anyone who thinks Italian white wine is all watery Pinot Grigio, this wine is a major wake-up call."
"A crémant is a sparkling wine made in the same method as Champagne, but in a different region of France. These tend to deliver a lot of bang for your buck across the board, but I'm especially fond of Montbourgeau's Crémant because it is 100 percent Chardonnay (one of the grapes of Champagne) and spends at least 18 months on the lees, which is double the aging time of most crémants, giving it added texture and complexity. It's also bone-dry and great with or without food, and the label is particularly jaunty with a big red star, so it's great to bring to housewarmings and holiday dinners, but is also perfect to just drink as you would any other wine with your takeout pad Thai."