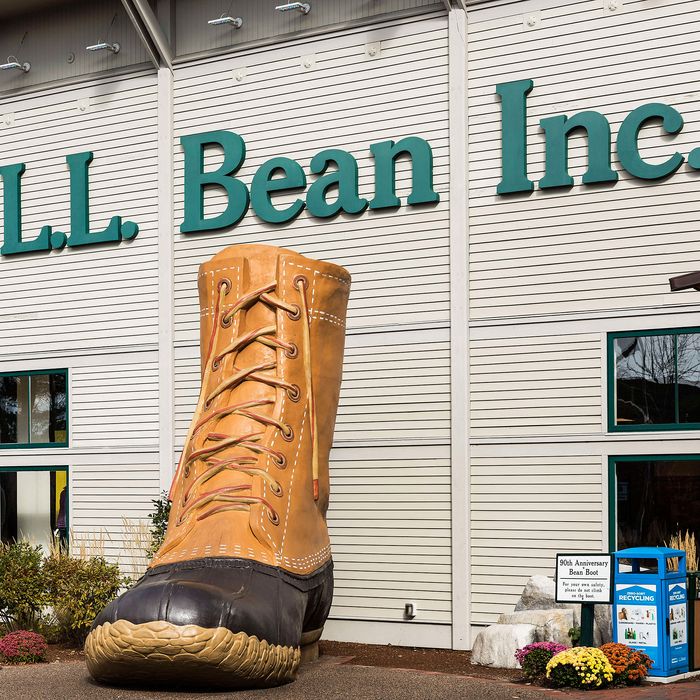 The L.L. Bean flagship (and giant duck-boot statue).
Photo: John Greim/LightRocket via Getty Images
By now you've heard the news: L.L. Bean no longer offers a lifetime guarantee on its products (instead, returns will be accepted within a year, with exceptions evaluated on a case-by-case basis). While a few bad apples ruined it for the rest of us, there are plenty of other brands similar to L.L. Bean that do offer lifetime warranties. To help you find alternatives to those duck boots or backpacks, we went in search of dupes for some Bean favorites that'll be guaranteed for life — within reason, of course. Note that we are not in any way suggesting a boycott of Bean (we'll continue to shop there!); just letting you know what your options are.
It's not flannel-lined like the Bean version, but this one from North Face is filled with a toasty down alternative.
You knew we had to include these duck-boot alternatives to the classic.