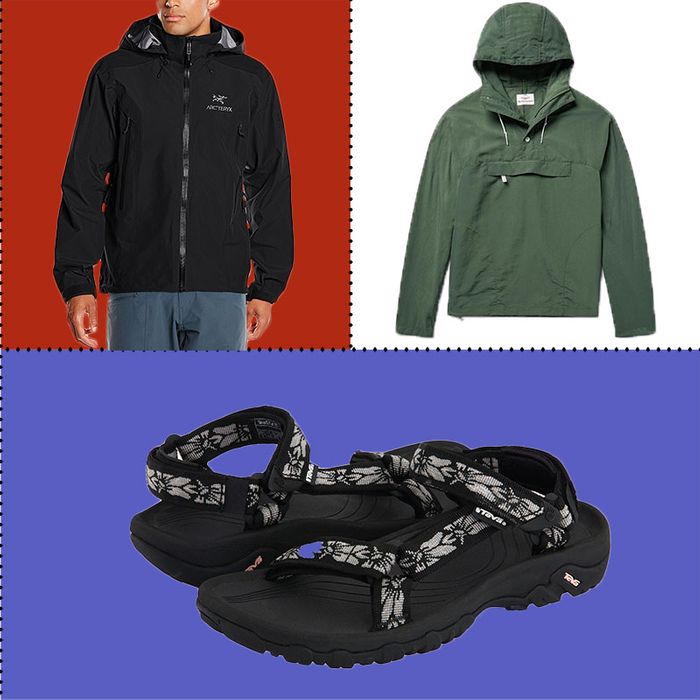 Maybe you've read the Cut's story about gorpcore, the normcore-ish trend with a camping slant, and thought you'd like to hop on the trend. Good news: It's pretty easy! Nothing is too wildly expensive (save for some designer takes), so if you wanted to give it a shot and incorporate some REI-inspired pieces into your wardrobe, now's your chance. Don't worry about going whole hog on the camping look — no shame in being a city person who's trying to make a point.
Often worn with Vans and cut-off Levi's, the trim North Face down vest can be spotted everywhere from the Bowery to Nassau Avenue.
The OG look, approved by everyone from Shia LaBeouf to menswear bros.
When you're too hot to wear anything else this summer — can't you see skinny dudes in baseball caps drinking Budweiser while wearing this shirt?
Warning: For advanced gorpcore adherents only, the Columbia jacket is even nerdier than North Face or Patagonia.
A functional city alternative to basketball shorts, complete with pockets!
Perhaps more of a status symbol than others on this list, Arc'Teryx clothes tell the world you have taste and sensitivity.
Wear 'em with socks, wear 'em barefoot — a classic gorpcore signifier.