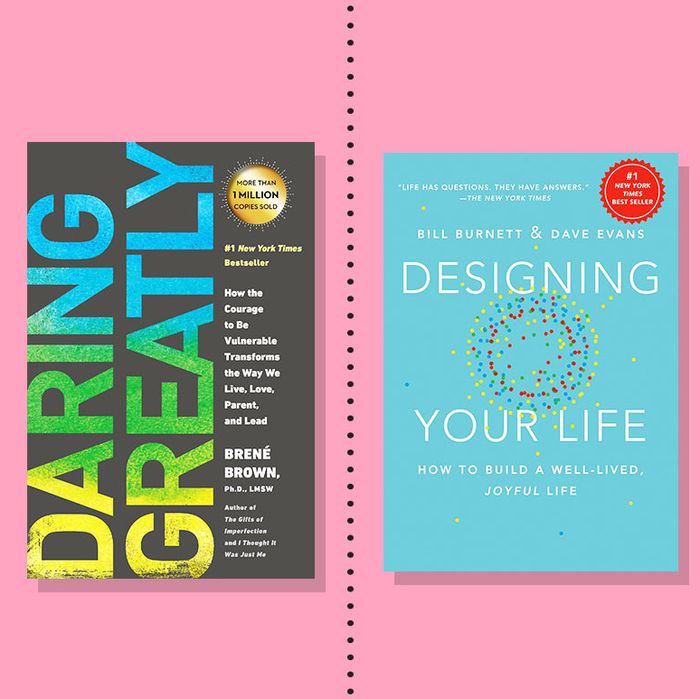 Welcome to Reading Lists, comprehensive book guides from the Strategist designed to make you an expert (or at least a fascinating dinner-party companion) in hyperspecific or newsworthy topics, from microdosing and psychedelic therapy to French cooking. Here, a selection of books to help boost your career, whether you're looking to make more money or get promoted.
So you've decided it's time to ask for more money at work. Good, because asking for a raise or a promotion is a totally normal thing to do, especially if you've been at your job for a year (or more) without having done so. The question now is both very simple and yet often confounding: How? What's the best way to approach your boss? And how do you show that you've earned it?
Fortunately, learning how to negotiate and advocate for yourself in the workplace is well-trodden territory in the world of self-help business books. But to find the titles that will actually help you advance your career and give you the confidence and concrete tools you'll need to finally set up that meeting with your boss, we asked nine executive coaches and career strategists to share the career books they'd recommend to those gunning for a promotion or getting ready to ask for a raise. Because it's such a large canon, the reading lists we got back varied widely, so we've included the four titles that each came recommended by two or more of our career strategists, along with four honorable mentions to round it out and cover every step of the process.
This title appeared in Charlotte Cowles's roundup of the best books to read if you need a career change for The Cut, where she called it a good title to turn to if you "feel stuck at your job and don't know how to start looking for another one." But two of our experts, Jenny Blake, author of Pivot: The Only Move That Matters Is Your Next One, and Lynn Berger, a New York City-based career transition specialist, say that Designing Your Life can be just as valuable for those who are contemplating how to pivot or grow within their current places of employment, and not just for those looking to leave, especially since understanding what you want to ask for from your boss is the first step in negotiating for a promotion or raise.
Part of the reason this book has such a "fresh and creative perspective," as Berger describes it, is because the authors aren't executive coaches by training: Bill Burnett is a mechanical engineer, and Dave Evans co-founded the video game company Electronic Arts. But since 2007, the duo has taught a course at Stanford University's Design School that uses principles of design and engineering, like prototyping, to help folks design their lives and careers. According to Blake, it "offers a great framework for design-thinking as applied to your career." Each chapter offers a different exercise, and going through the whole book will help you figure out what changes, exactly, you might want to make in your career.
Once you decide to ask for a promotion or a raise, you have to have the right mindset and figure out the best way to frame your work, which is where this title, by Stanford University psychologist Carol S. Dweck, can come in hand. "In this book, Dweck demonstrates how the way we think about our abilities — our beliefs and attitudes — has a dramatic influence on our success," explain Justin Shaddix and Zach Handler, executive coaches and co-creators of Double Dragon Coaching. Dweck emphasizes the importance of having a growth mindset, through which every challenge can be reframed as an opportunity, in order to succeed and find — or create — your ideal career path. Denise Spatafora, founder of Be Clear, Inc., explains it a little differently: "This book has [you] begin looking at what I would call replacing fear with curiosity, and an ongoing willingness to grow." And ultimately, professional growth is what getting a promotion is all about.
So much of what is intimidating about asking your manager for a raise or a promotion is the actual negotiation process — framing your ask in a way that won't seem outrageous without lowballing yourself. This book, written by the FBI's former lead hostage negotiator, is designed to give you strategies to navigate that process as successfully as possible. As Aaron Cohn, founder of Rooster and partner of Quiet Ventures, explains, this book outlines "specific tactics to use when you accept that most humans across the table from you are more emotional than rational." Elizabeth Koraca, executive coach and career strategist, adds that this book can also help expand your view of negotiation as more than a one-time conversation: "When you view negotiating as a constant practice, rather than just for selective circumstances, you'll begin to see the benefits of engaging fully in your potential and taking action steps to get there."
Though it might be helpful to be as prepared as an FBI hostage negotiator, it can also pay off to show a little bit of vulnerability when you sit down to talk to your boss. Recommended by three of our experts, including Ed Batista, executive coach and lecturer at Stanford Graduate School of Business, this title will help you find that balance between making the hard ask and being human. "When [done] well, being open and authentic can create a real connection," explain Shaddix and Handler. They add that author Brené Brown's research "shows that having the courage to show up and be ourselves allows others to recognize and embrace us."
Strategist honorable mentions
To better deal with the emotional stakes of negotiation, Lindsey Honari, founder of Lindsey Honari Coaching, recommends this now-classic career book, originally published in 2002. "Many of us do not like to upset others or react negatively when confronted ourselves," she says. "This classic can give one the language and preparation needed to have conversations that help one [get] unstuck and move forward." It offers concrete tips to help these conversations be productive, rather than abrasive, and to prepare for high-stakes negotiations, such as those in which money is involved.
At this point, there's plenty of research outlining the many ways in which women often have a harder time negotiating for a higher salary or better job title than their male colleagues. That's why Koraca recommends this book by Tara Mohr, noting that "a client of mine, based in Toronto, said that this book helped her to be more assertive in order to get a promotion and advance in her career." Mohr's basic thesis is that women often "play small" in their lives, making conservative asks rather than going all-in. "Women can benefit immensely from pushing a little harder to get what they deserve in the professional world," says Koraca, "and this book will give you the motivation and tools to do so."
Some self-help and career book aficionados might know Adam Grant as the author of Originals and a member of the Lean In board. But according to Cohn, this is the book that first put him on the map. "It talks about the surprising phenomenon where both the highest and lowest performers in an organization tend to be 'givers,'" he explains. These givers are employees who are able to give their time or share their network with others, among other things, and this kind of generosity can help you go far in an organization or in your career; the trick is in how they do it without getting called a doormat. "To advance, Grant argues that you want to be the type of giver who creates boundaries, learns to master the 'five-minute favor,' and avoids burnout," says Cohn, rather than being a taker or going tit-for-tat with colleagues. This title would be especially helpful for those just beginning to prepare to ask for a promotion or trying to define their role within a company.
At the end of the day, the raise or promotion you get from your manager is a reflection of the quality of your work, and there are productive ways to receive that kind of feedback as well as destructive ones — especially if the answers you get are not ones you necessarily want to hear. This book, recommended by Batista, helps the reader learn to be an effective recipient of feedback, and how to use it to continue to grow.
Editor's Note: A previous version of this story misstated Adam Grant's bibliography.
The Strategist is designed to surface the most useful, expert recommendations for things to buy across the vast e-commerce landscape. Some of our latest conquests include the best acne treatments, rolling luggage, pillows for side sleepers, natural anxiety remedies, and bath towels. We update links when possible, but note that deals can expire and all prices are subject to change.
Every editorial product is independently selected. If you buy something through our links, New York may earn an affiliate commission.