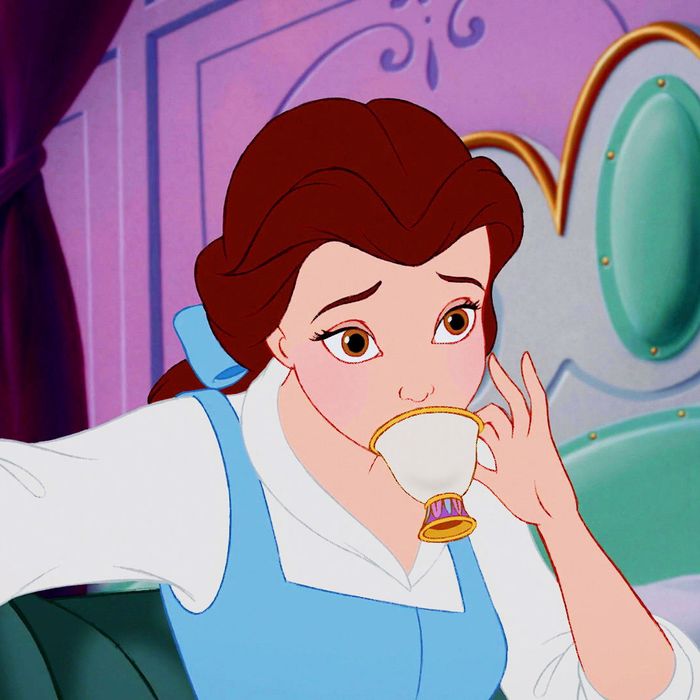 Drinking just two cups a day diminished my pimples in three months.
Photo: Disney
Editor's note: Since this story was published, Neutrogena's Light Therapy Acne Mask was recalled. Accordingly, we've removed it from the below list. If you purchased one, you may be entitled to a refund from Neutrogena.
After a course of Accutane in the mid-aughts, my acne calmed from the fiery sort that inflames entire faces, to an annoying and painful monthly reminder that my period is neigh. I got cysts, exclusively, always on my chin. And though these cysts are sometimes unassuming — pink but no whitehead, usually not too raised — they are very painful. I avoided permanent scarring by getting cortisone shots in every single one, usually three or more a month. These days, though, my derm visits for acne are sporadic. Instead of getting a couple cysts every month, I've gotten down to one every few months. Spearmint tea, I truly believe, has made the difference.
Early last year I'd read that spearmint tea had anti-androgen (a male hormone) effects, downregulating the testosterone in the blood that's thought to cause hormonal acne. That was certainly what I had — monthly breakouts in the lower part of my face. But when I read about spearmint, the claim sounded like kooky wishful thinking. So I turned to a professional, the dermatologist Dr. Carl Thornfeldt, who in addition to being the creator of the Epionce skin-care line, has a research-heavy background. "It has now been documented that spearmint is the most potent of the different mints in killing skin-disease-causing bacteria and yeasts," he said. "Spearmint also has the most anti-inflammatory activity of the mint varieties." He suggested one cup of organic spearmint tea twice a day, citing a study that compared that dose of spearmint tea with 100 mg of the antibiotic minocycline. The tl;dr is that after three months, both the tea and the minocycline diminished acne lesions by about half, but the tea produced zero side effects (not to mention it's cheaper and doesn't require a prescription).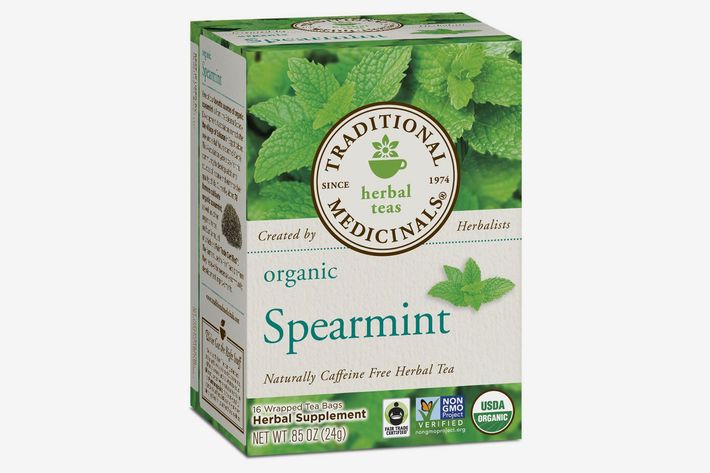 I started drinking Traditional Medicinals Organic Spearmint herbal tea last spring, brewing it in big batches and icing it so I could drink it like water. After two months of drinking, I was getting fewer cysts, down to one a month compared to two or more. Now, after almost a year on spearmint, a cyst sighting is rare. Thornfeldt explained that spearmint tea works due to the efficacy of the compounds inside it: flavonoids, menthol, limonene, and rosmarinic acids which each have either anti-inflammatory, anti-bacterial, anti-fungal or anti-viral properties (or some combination of both). Basically, "it works on all the processes that drive adult acne," he said.
Writer Leah Bhabha calls Ursa Major's Fantastic Face Wash the best acne-fighting cleanser she's ever tried: "While the aloe and rice seed soothe my skin, it's the sugarcane that's the real clincher. Sugarcane naturally contains alpha hydroxy acids, which not only fight blemishes but lighten dark spots and lessen scarring."