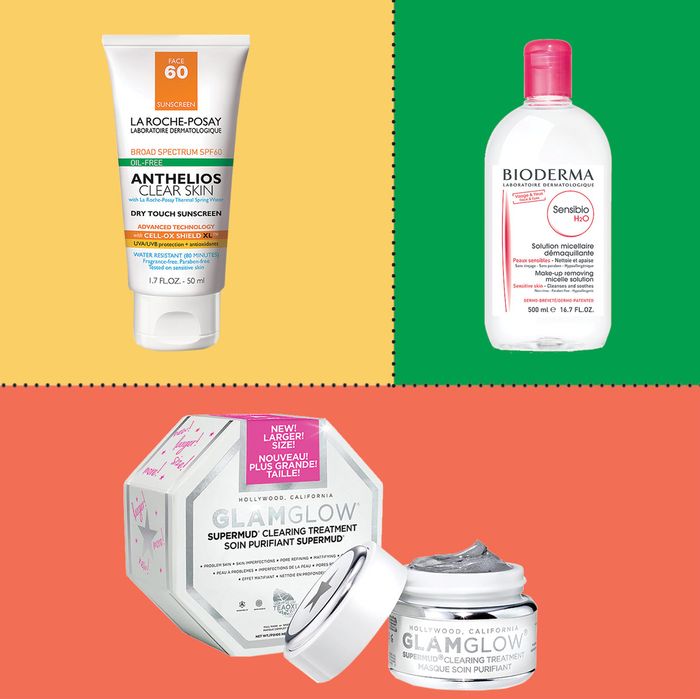 At this point, there may as well be a Google alert for these Dermstore sales because they are great and over too soon. Today's Dermstore deal, which ends on April 2, includes up to 20 percent off on select skin-care goodies when you use the code GLOW18. Some of our most hyped and fussed over beauty buys made the cut, from a Paula's Choice glycolic peel to Bioderma's micellar water, while other spring beauty discounts (sunscreen and a tanning spray) were too good not to mention.
Cut beauty editor Ashley Weatherford gave this alpha-hydroxy-acid exfoliant from Paula's Choice high praise last year as "the one item you need for impossibly smooth skin." She uses it every morning after cleansing and says that it's "the humectant property of glycolic acid [that] draws in moisture and makes my skin look constantly dewy." This peel is also rarely this discounted, so now's an opportune time to scoop one of these puppies up.
Photo: Greg Marino/©2015 Greg Marino, all rights reserved
First Aid Beauty pops up here and there in Strat stories because our beauty writer Rio Viera-Newton is obsessed with its ability to soothe her dry, eczema-prone skin: "This essentially acts as a shot of hydration, giving your skin a nice boost of moisture on days when just your moisturizer isn't enough."
This Japanese deep-cleansing oil is one to know: It's one of Dermstore's top-five best sellers, and is credited with helping to bring the "double-cleansing" craze Stateside.
Because it's getting to be that time of year, here's a mattifying, travel-size sunscreen from a brand beloved by Strat readers and beauty fans the world over. It's an SPF 60 sunscreen, so if you're of the pale-skinned variety, step right up.