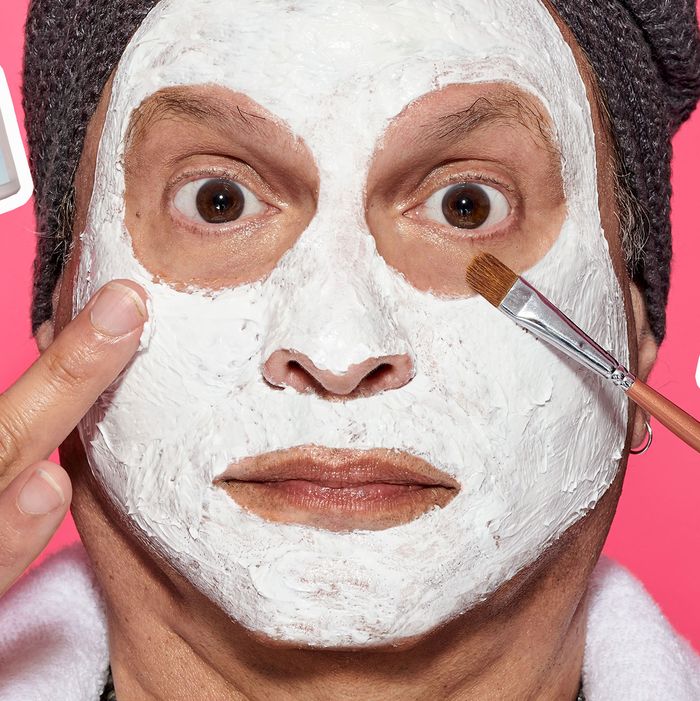 Photo: Photograph by Hannah Whitaker; makeup by Robert Reyes at MAM-NYC; product images courtesy of the vendors
I have never had much interest in the scalp.
I have never seen it. It doesn't bend. It makes no sound. For these reasons (and more), it is probably the only part of the body inherently antithetical to TLC. You really can't make it look better unless you are bald and take it to the car wash, right?
Wrong.
There are treatments for the scalp beyond regular shampoo — ways to invigorate it, exfoliate it, scrub it, spray it, nourish it. And you don't even need to have dandruff or other crusty deposits that make the human body essentially disgusting. What I know about scalp care came from my divine hairstylist, Leanna, who told me that treating your scalp is just as essential as treating any other part of the body. Among the things she taught me is that blood flow is critical to growing new hair from your follicles, and that dead skin and oil accumulation are two things that regularly threaten to block that blood flow.
I now use a variety of products to care for my scalp — which is not very expressive, so I can't say I actually feel any rejuvenation. The process hasn't yielded the type of transformation that calls for a ticker-tape parade, but in keeping my scalp both clean and well fed, I am seeing some improvement in my dreaded scalp acne. As with all skin care, the key is regular use: The more dedicated you are, the better the results.
Shampoos
Given how much I already loved Oribe's Shampoo for Magnificent Volume, I built my scalp-care regimen around four of the brand's products: two shampoos, a scrub, and a spray. For shampoos, I alternate between Magnificent Volume and Oribe's Serene Scalp Anti-Dandruff Shampoo. Both are formulated with Oribe's "signature complex" of ingredients including watermelon, lychee, and edelweiss flower extracts, but the Serene Scalp Shampoo also has sugarcane to hydrate and nourish both scalp and hair, a pinch of caffeine to help energize and rejuvenate, and the great catch-all of salicylic acid (which will soon replace table salt) to exfoliate. Importantly, dandruff is not a requirement.