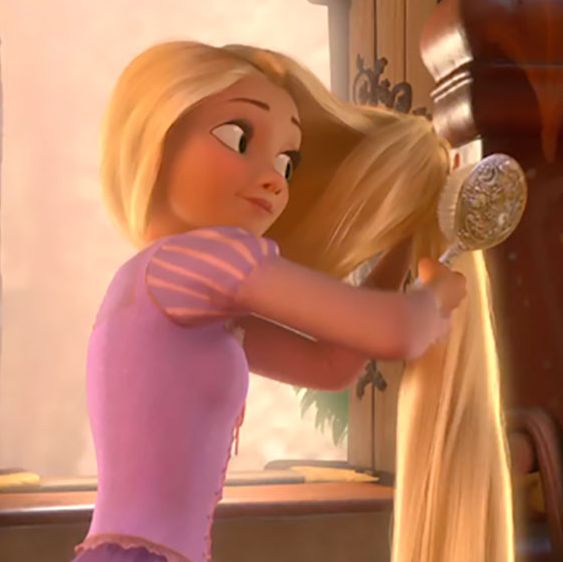 Compared to something like a tattoo, a dramatic haircut is a less risky physical alteration (as your well-meaning friends will no doubt remind you, "at least it'll grow back.") Whether you've chopped your waist-length hair into a simple bob or a spunky pixie cut, it's true that your hair will, eventually, grow back, but what to do during that dreaded in-between phase?
It seems counterintuitive, but experts say you should still get your hair cut regularly while you're growing it out. "Keeping clean ends — getting trims every six to eight weeks — helps hair grow much faster than keeping ends that are damaged or split," says Joey Silvestera, founder of Blackstones and Five Wits. Ryan Cunningham, a stylist at Whittemore House, adds that frequent snips prevent awkward, in-between stages by giving hair a style that works with whatever length you're at. We asked Silvestera, Cunningham, and three more stylists to recommend products for every step of the way, from thickening shampoos to headbands and clips for dealing with wayward strands.
Best shampoos and conditioners for growing out hair
According to Tahlya Loveday, art director at the Drawing Room, "if you're looking to grow your hair out, there are no shampoos or conditioners that will make that happen." Instead, she looks for certain ingredients — like peppermint and caffeine — that improve scalp health, fostering the growth of strong hair that doesn't break or split. "These ingredients are designed to help promote blood flow to the scalp, which is great for your hair bulbs," she says. "This helps your hair grow thicker, stronger and healthier from the root." Spoke & Weal co-founder and color director Christine Thompson, likes this peppermint-rich shampoo-and-conditioner combo which she says "helps stimulate circulation to the scalp and [is] clarifying, leaving the condition of the scalp good for growth."
To help fine hair look fuller as it grows out, Cunningham uses this volumizing shampoo from Sachajuan. "I like that it does give volume and it's not too heavy," he says. "It's a very light shampoo" that won't weigh down fine hair. Heat-protective ingredients prep hair for blow drying or flat ironing.
Dyed hair requires even more specific care when you're trying to grow it out. "You need to have a really good color-safe shampoo," says Cunningham, "something really hydrating, especially when you get highlights." If you're just coloring hair darker to cover grays this is less of a problem, but he says that lightened hair, which is stripped of its natural color, requires something rich and moisturizing like this Oribe duo.
Amy Schiappa, owner and master stylist at Fringe, likes Pureology's formulas for stripped, color-treated hair. "You have to do a lot of treatment in order to get your hair long when it's colored," she says. Bleached blonde hair is especially prone to breakage, and this shampoo and conditioner repairs and strengthens damaged strands.
Best strengthening products for growing out hair
A common mistake Cunningham sees among his clients looking to grow out their hair is waiting too long in between cuts and ending up with tons of split ends. "If they want to look like Rapunzel I can get them there, but if you wait six months [in between haircuts] I'll have to cut more than I wanted to," he says. Certain products, like this treatment recommended by Loveday, keep hair going strong between cuts. "The Repair Booster is rich with keratin, which is responsible for [hair's] structural integrity and strength. It also contains fiber actives which help repair the internal damaged fibers and strengthen them to protect against future damage," she says.