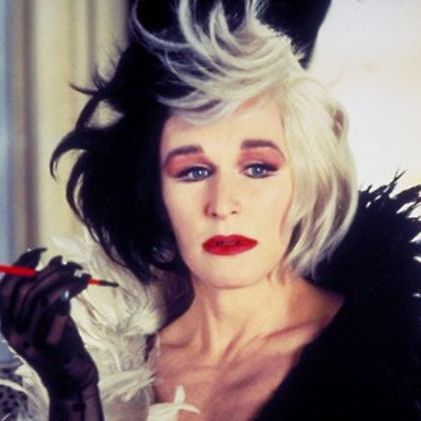 Photo: Courtesy Walt Disney Pictures
Whether it's Halloween or a quirky friend's theme party, the right hair color can totally make or break a costume. Can you imagine a Daenerys Targaryen without those platinum waves? A Cruella de Vil sans her two-tone 'do? A non-ginger Ron Weasley? A quality temporary dye — one that won't dry out or stain your hair — might make the difference between finally winning that best costume prize and having to answer "Who are you supposed to be?" the whole night.
To help you find the right product for your hair and desired look, we asked three hairstylists, a makeup artist, and a beauty marketing pro for their favorite temporary sprays, creams, and chalks. Their picks, below, will help you nail any style — from a pitch-black bob for an Incredibles Edna to pastel-blues spikes for a Rick of Rick and Morty.
Best overall temporary hair color gel
Best overall temporary hair color spray
Best temporary color for light hair
Best temporary color for dark hair