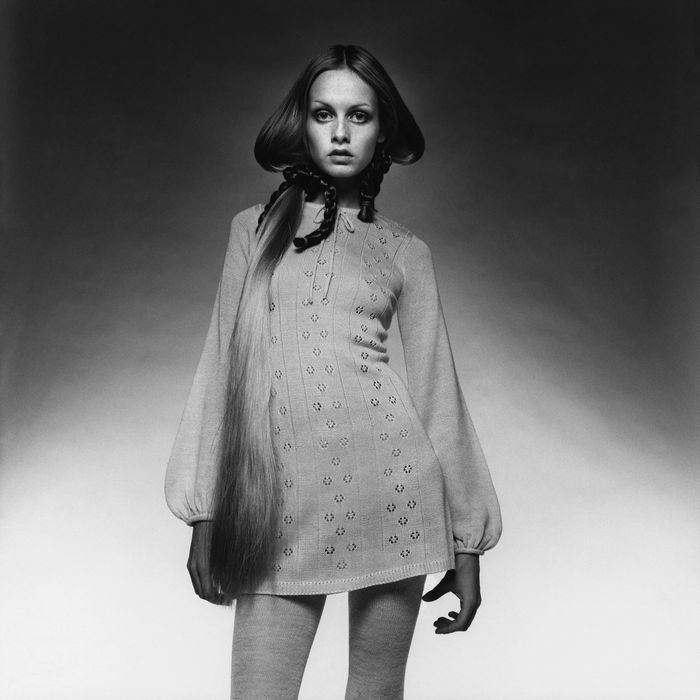 Photo: Justin de Villeneuve/Conde Nast via Getty Images
Even if you're not trying to pass off your inches as your own, the most important step in seamlessly blending clip-in hair extensions is making sure they match your existing hair. "There are a lot of bad pieces out there," warns Laura Castorino, a hairstylist on the Today show. (Speaking of which: If you've caught the fictionalized version of Today in The Morning Show, you might've noticed the scene in which Jennifer Aniston's character unclips her hair when she gets off air.) And while Castorino adds that customization is ideal — that is, bringing your extensions to a stylist to be colored and cut to match your existing look — your primary focus should be on getting a good set of hair to start with.
For all the experts we spoke with, a good set of hair is a human set of hair. (Synthetic extensions are an option, of course, and tend to be more cost-effective, but are generally far less realistic-looking, and not recommended by the people who work with this stuff for a living.) And within the human realm, there are certain subcategories that signify quality — including Remy hair (which means the hair cuticle is aligned in the same direction) and double-drawn hair (meaning only full-length pieces of hair will show up in your pack). There are different weft types, too, which refers to the fabric onto which the hair is sewn, but the silicone varieties tended to be the standouts.
But there's a lot more to learn in the below picks, taken from the eight stylists we consulted; their favorite clip-in extensions range from the reasonably priced to the splurgy, from curly to fine. In general, this is not a cheap process — it involves the price of the hair itself, which can range from $60 to more than $1,000, plus the price of the customization by a stylist. But a solid set of extensions can last you for years if properly maintained.
Best overall clip-in hair extensions
Best single-donor clip-in hair extensions
Best silicone-weft clip-in hair extensions
Best skin-weft clip-in extensions