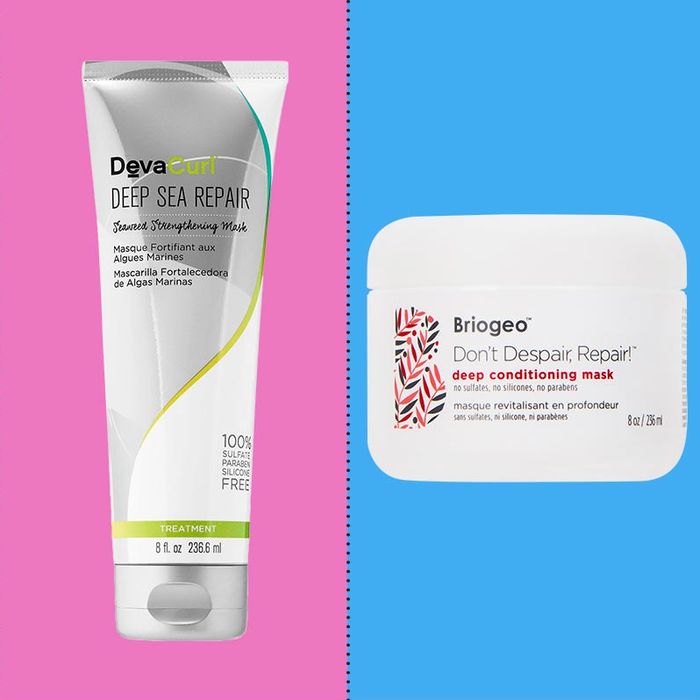 Photo: Courtesy of the retailers
For much of my life, the only hair I had ever known was straight and chemically relaxed. I always liked the look of it, but as I got older, I started to question the mainstream beauty standard of straight hair. By the time I got to college, I began to let my hair transition to its natural state, but I got so impatient with the time-intensive process (which involved letting my natural curls, kinks, and coils grow out while periodically cutting off my chemically straightened ends), that one night I took a pair of scissors and chopped off my remaining relaxed hair with a few snips.
I had zero clue how to take care of my new, ill-cut 'fro — natural hair that, if you're familiar with curl types, falls under the 4C umbrella due to tightly coiled, zigzagging curls that are often prone to breakage and tangling. No matter how many oils and creams I used, my hair always felt unbearably dry. But all that changed after a fellow naturalista (what we natural-haired women call ourselves) schooled me on the importance of using deep-conditioning treatments.
Deep conditioners, she told me, generally add hydration to prevent frizz and keep curls from splitting, and often contain protein to provide some extra hair-strengthening nutrients. They're essential for maintaining healthy 4C hair and have become staples in my regular hair-care routine. Here, five deep conditioners I swear by (after testing a bunch both for my own hair, and as a beauty writer), all of which help maintain a halo of healthy kinks and coils while minimizing breakage and frayed ends.
Made with a nourishing mix of oils that deeply moisturize while increasing shine, this Mane Choice deep conditioner is one of the most moisturizing products that has ever graced my hair. It fights frizz and split ends, and conveniently doesn't take very long to work its magic. Spread the stuff through your hair, cover it with a shower cap, watch YouTube for 15 minutes, wash it out, and voilà: pillowy-soft strands, every single time.
I know my hair is due for a protein treatment (which is vital for strengthening and balancing moisture levels) when it feels stiff and prone to tangling, no matter how many times I comb it. But products packed with too much protein make my hair brittle, which is why I love this deep conditioner. Other protein treatments I've tried left my hair feeling heavy or greasy, but this one feels like plopping a dollop of Greek yogurt on my mane. Much like the yogurt, the stuff is light yet nutrient dense, adding the right amount of protein and moisture to my hair without weighing it down.
My first experience using this mask by Strategist-approved, curly-hair-care brand DevaCurl was literally jaw-dropping — I remember staring, open-mouthed, at the mirror as I ran my fingers through my instantly detangled hair after one use. The mask's sea lavender provides moisture, while its blend of rice, soy, and wheat proteins restores my curls while minimizing any heat-related damage they've endured. I personally douse my hair in the stuff, but a little can also go a long way.
SheaMoisture is one of my longtime favorite brands, and this protein treatment has been a part of my regular hair-care routine for some time. The hydrating product enhances shine, while adding just enough protein to my hair to prevent breakage. My hair drinks it up, so I never have to leave it on for more than ten minutes, and my curls are super-defined and teddy-bear soft after just one use. I've also noticed that I tend to shed less hair in the days after I use it.