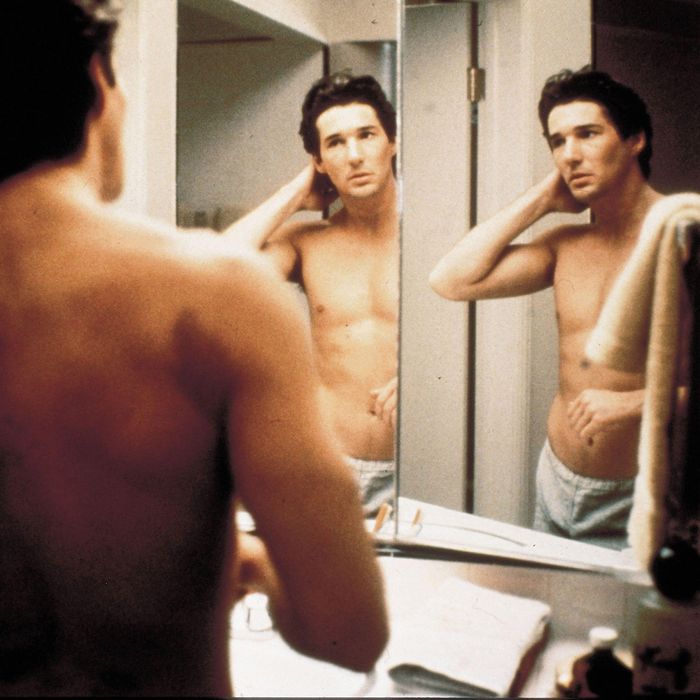 Photo: Album / Alamy Stock Photo/Alamy Stock Photo
Hair trends come and go, but even the least vain among us want their hair to look great. Whether you have a short, spiky cut that needs a bit of matte texture, a more polished side part, or the longer tousled look that's still so popular, we spoke to 14 men with great heads of very different hair to find out what they're using to achieve that perfect look.
Best products for flexible, wavy, tousled hair
Guys with straight and short hair that doesn't have a lot of volume might take the advice of Men's Health fashion director Ted Stafford, who recommends this Fellow Styling Cream which he recently switched to after using a different cream from Kiehl's. He likes that it adds moisture to his drier hair but doesn't create a wet look. "Pastes and gels tend to make my dry, straight hair very stiff," Stafford told us, noting that, "compared to other styling creams I've tried, this has more hold and shapes my hair better without making it stiff." He adds that the product leaves him with hair that feels healthy and moisturized, and that, "when I use it, my hair has more overall volume, shape, and control." The scent doesn't hurt either, according to Stafford, who describes it as "fresh and invigorating."
Matt Sebra, the fashion director of men's and kids at Macy's, has finer hair. If that sounds like you, he suggests opting for a product that's lighter and wetter instead of a heavier clay. Sebra's go-to product — which he actually learned about from a stylist at Fellow Barber — is this "whip" from Australian–based company Evo. "It's the only one I've tried that sits at that Goldilocks-level middle ground of hold and flexibility and doesn't build up to the point where I can't run my hands through my hair after two days," he says.