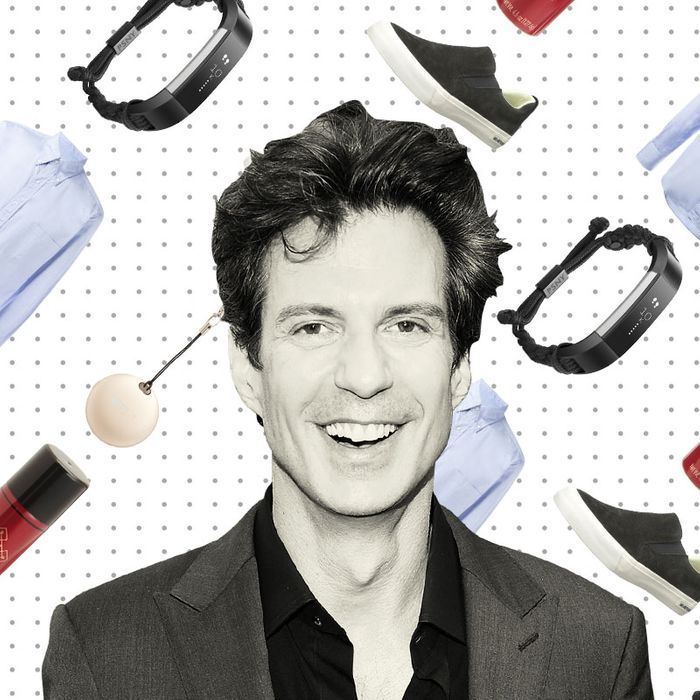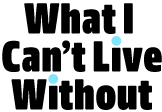 If you're like us, you've probably wondered what famous people add to their carts. Not the JAR brooch and Louis XV chair, but the hand sanitizer and the electric toothbrush. We asked Adam Glassman, creative director of O, The Oprah Magazine, which just released the winners of its Fall Beauty O-Wards in its September issue, which items he can't live without.
This product and the NYDG sunscreen below both won Fall Beauty O-Wards. There are some days that you don't want to wash your hair because it's better when it's not shiny and too clean, but you also don't want to have bed head. I have brown hair, and a lot of dry shampoos make you look like George Washington in a powdered wig with the white residue, but this one doesn't. The scent is almost like fragrance for your hair because it has cedar or something, rather than something floral and feminine.
I am obsessed with wearing sunblock — as everyone should be — because I used to be tanorexic and no longer am. Now, I don't leave home without SPF and wear it every day. Most people associate it with the beach and this thick, goopy stuff for your skin, but this one is very lightweight and just like a moisturizer. I use it on my body, but not my face because I don't like to mix between face and body products.
It's the Amazon Echo, except that it has a camera, so it allows you to do something similar to FaceTime. You do need someone else you're talking to to have one so you can see them, but I think in a matter of months, a lot more people will have them. It's an easy, breezy way to connect with loved ones (I do it with my parents), and even just check in on people.
I'm the Imelda Marcos of men's shoes, and these are the most comfortable things I own. I have closets filled with fancy shoes that all look good, but aren't the most comfortable things. Someone sent me a pair of SeaVees sneakers a few years ago, and I wasn't sure about them, but now I don't ever want to take them off. I have 20 pairs in all kinds of fabrics. I wear them casually with suits. I have a black pair that's more dressed up and a suede pair that's more dressed down. I love them.
I'm a terrible sleeper and wanted to monitor my sleep, so I started wearing a Jawbone, but it kept falling off my wrist. Someone told me to get a Fitbit, but I thought it didn't look as good. It wasn't until the new Alta came out that was much sleeker that I became interested. Now, I have the Public School version, and it looks like a friendship bracelet. It tracks my 11,000 steps a day, but I really like it for the sleep tracking. It tells you exactly when you've fallen asleep and for how long. I don't know how it makes me sleep better, but I do like to try to outdo myself.
Unfortunately this is sold out, but here is another Public School version.
I decided a while ago that I needed a uniform, because I became tired of buying stuff that looks cute only with one pair of pants or outfit. I pretty much live in a white or blue shirt, and I've tried every one and keep coming back to this because it has the perfect fit and hand in the cotton. It also washes fantastically and comes out perfectly out of the machine, even when I don't iron. It's perfectly rumpled, which is my look. Plus, it lasts a long time. It's not inexpensive, but it's worth the investment.
It was created by Vaughn, who actually cuts my hair, but I don't use it just because he's my hairstylist. I'm very particular about what I put in my hair. I've tried every clay and molding paste, but this is the best. I'll come out of the shower, dry my hair, and throw in this paste, and it doesn't give my hair a wet look or crunchiness, but makes it perfectly tousled and touchable. I'll run my hands through my hair throughout the day, and it always go back to where it should go with this paste.
For years, I'd avoided a lot of gluten because I was not feeling great and didn't have as much energy as I wanted, but about six months ago, I cut out gluten completely. It definitely helped, but when you want to bake or when you miss gluten or bread, this flour is unbelievable. If I made you something with this flour and told you it wasn't gluten-free, you'd think it was a regular pizza or pie. I actually do that a lot with my family. It's gotten to the point where I just don't even bother telling them it's gluten-free, because even if they say they love something, the minute they find out it's gluten-free, they'll decide they don't like it. But they truly can't tell.
I am obsessed with this. I keep it on my key chain, and if I misplace my phone, I press this button and my phone will start to ring. Or if I misplace my keys, I go to my phone and press a button on the app and the key chain starts ringing — it goes both ways. I gave it to everyone I knew last Christmas and Hanukkah.
A few years ago, I went sodium-free because my blood pressure was high, but it's hard when you cook a lot not to use salt because your food can taste really bland. I discovered this sodium-free blend at a food show, and it has zero salt, but you absolutely wouldn't know it. It's a perfect blend that I'll add to chicken and meat — I know there's some garlic and pepper in it, but I don't know what else, except that it's delicious.
I use these eye patches when I'm tired, but also before I'm about to go out at night or if I'm going to be on TV. I keep them in the refrigerator, actually, to make them even colder, and then keep them on for 45 minutes. I discovered them when my friend was getting married and had the Valerie of Beverly Hills doing her makeup while wearing these. And I was like, "What the hell are those?" They really, truly bring down the under-eye puffiness.
The Strategist is designed to surface the most useful, expert recommendations for things to buy across the vast e-commerce landscape. Some of our latest conquests include the favorite shopping items of Lena Dunham, Olivia Wilde, Carole Radziwill, Plum Sykes, John Cameron Mitchell, Aubrey Plaza, and Linda Rodin. We update links when possible, but note that deals can expire and all prices are subject to change.
Every editorial product is independently selected. If you buy something through our links, New York may earn an affiliate commission.