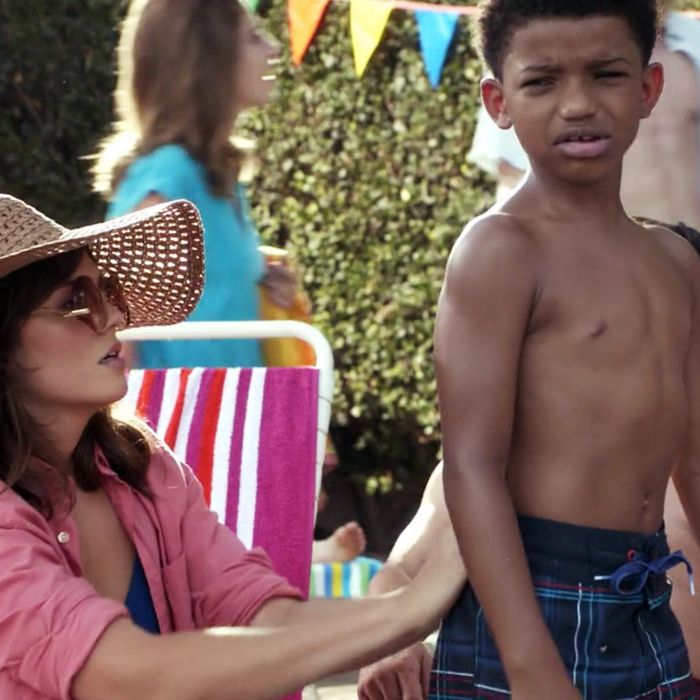 It's true that wearing any sunscreen at all is better than nothing — even more so if you make it part of your daily routine. But once you've crossed that threshold, there's a whole wide world of sunscreen (that's constantly growing and changing) to explore. And we wouldn't be the Strategist if we didn't keep searching for the newest and best sunscreens on the market each summer. With that in mind, we've updated this list, originally created by Strategist contributor and longtime beauty editor Hannah Morrill, with new advice from her and ten other skin-care experts, including dermatologists, aestheticians, a physician's assistant, and cosmetic surgeons.
To best protect your skin from sun exposure, all of the experts we spoke with recommend using broad-spectrum sunscreens in either chemical or mineral formulations because they protect against both UVA and UVB rays. They all also say to look for products that are water-resistant and protect for anywhere from 40 to 80 minutes (after which you have to reapply), and to use products with a minimum SPF of 30. Below, our experts' picks for the ten best sunscreens at various price points. Every one of them can be used all over the body, but we've categorized them considering other details, including price, ingredients, ease of use, and availability. (For more sunscreens for hyperspecific uses, see our lists of the best ones for lips, face, and kids and babies; we've even got some picks for bald men's heads.)
Best overall sunscreen
The best sunscreen is the one you will use consistently and apply correctly, according to dermatologist Sydney Karp, who says she works patients to determine "what they will actually use and not just let sit on their counter." And liberal application is key to any sunscreen's efficacy, according to dermatologist Susan Bard, who says you should apply "approximately one ounce (a shot glass's worth) to the entire body every two hours or any time you get wet." She and five other experts we spoke to — including cosmetic surgeon Kenneth Rothaus; cosmetic dermatologist Sonam Yadav; aesthetician Andrew Kelly of Paul Labrecque Salon and Spa; dermatologist Yoram Harth; and dermatologist Kenneth Mark — recommend Neutrogena as their go-to brand. It's been around for forever (time-tested), relatively inexpensive (so you can stock up and not worry about generously slathering it on every two hours), and you can buy it pretty much anywhere. Plus, it comes in several forms, depending on your preference.
Yadav and Harth both recommend Neutrogena Ultra Sheer Dry-Touch because of its lightweight, mattifying feel that won't clog your pores. This is a chemically formulated liquid sunscreen (but it also comes in spray and stick form), and in a mineral formulation with zinc oxide — which our experts say to look for if you've got sensitive skin, heat sensitivities, or if you're using the sunscreen on babies 6 months or older because the mineral formulation sits on top of skin to physically block UVA and UVB rays (as opposed to chemical formulations that sink into skin and absorb rays, which can cause irritation).
Best mineral sunscreen for face
Morrill told us that another reason to consider mineral sunscreens is because some chemical ones contain oxybenzone, which research indicates can significantly destroy coral-reef ecosystems. She also noted that some findings show the ingredients in chemical sunscreens aren't just absorbed into your skin — but into your blood, too. Spanish brand Isdin's mineral sunscreen comes recommended by three of our experts (Kelly, Karp, and Mark). It's on the thin side, so it doesn't leave a white chalky film behind, and it has the added benefits of antioxidants, vitamin E, and DNA repair enzymes that help combat previous sun damage. Mark really likes this sunscreen because the company "did a study where people who used it on a consistent basis saw a reduction in the number of precancerous lesions on the treated area." It can be used all over, but since it's much more expensive than many other brands, Mark recommends using it on the face or other specific parts of the body that tend to see the most sun damage.
Best (less expensive) sunscreen for face
Morrill told us she still loves this sunscreen from La Roche-Posay, which comes in both chemical and mineral formulations, when it comes to protecting her face. Three other experts recommend it, too, with Harth saying, "For general use on the face, I would recommend La Roche-Posay Anthelios SPF 50 Mineral Sunscreen because it's suitable for face and body, it contains vitamin E, herbal extracts, and antioxidants to soothe stressed-out skin and shield you from the sun." But if you're looking for something even cheaper, Morrill says CeraVe Facial Moisturizing Lotion with SPF 30 is a worthy dupe. "You cannot beat this drugstore pick. It checks all the boxes: Broad-spectrum protection SPF 30, sheer application, antioxidants to boost the sun-protective factor, anti-aging ingredients, and hydration at $14 a bottle, you never have to feel stingy."
Best mineral drugstore sunscreen


When we asked about mineral sunscreens you can buy at any drugstore in a pinch, this one from Blue Lizard was the first thing mentioned by Harth, Fishman, and Kelly (the brand also makes one of our top recommended facial sunscreens, too). Kelly suggests keeping a tube of it in your car, since a lot of people forget to apply when they're driving. "You get so much sun damage on the driver's window side of your face and body. Once you hit 50 or 60 years old and your collagen and the elastin starts breaking down, you'll start to see that damage a lot more." He likes Blue Lizard because it doesn't have any chemicals, fragrance, or commonly known irritants in it. Plus, the bottle turns blue in harmful UV light to remind you to apply.
Best spray-on sunscreen
EltaMD is a favorite among dermatologists, Strategist editors, and celebrities alike, and an array of its sunscreens were recommended by 9 of our 11 experts, including this nonaerosol spray-on sunscreen. Karp — who warned against using aerosol sprays because "you don't want to accidentally inhale it" — says, "the EltaMD UV spray is great because although it sprays on white, it rubs in clear and feels light on the skin. Additionally, it's water-resistant for 80 minutes." Rita Linkner of Spring Street Dermatology likes EltaMD's spray-on sunscreen, too — but suggests the aerosol version. "I love EltaMD's UV Aero SPF 45 as it is still mineral-based with zinc oxide and water-resistant. [Editor's note: It includes octinoxate, so it's not completely chemical-free.] I recommend spray sunscreens for touch-ups during the day every two hours if you are outdoors, or after drying off post water to stay sun safe all day."
Easiest sunscreen to apply
Many of our experts — including Linkner, Mark, Karp, Harth, and Rothaus (who sells his own brand of spray-on sunscreen at his offices) — say they like spray-on sunscreens because they're easier to cover a large area of skin quickly. Morrill says they're "imminently less annoying to apply at the beach," but it doesn't take a team of researches to tell you that oftentimes, a lot of what you spray out is lost in the breeze. This frothy foam that Morrill recommended in her original article isn't sticky like lotion, absorbs on the spot, and provides full coverage. Kiddos also love it, too, she says — another reason it's still among our best sunscreens.
Best sunscreen for kids and babies
All of our experts agree that babies over 6 months — the age when dermatologists say they can start wearing sunscreen — should exclusively use mineral sunscreens that are hypoallergenic and have been tested for efficacy. When we wrote about sunscreen for kids and babies earlier this month, Lindsey Bordone, an assistant professor of dermatology at the Columbia University Medical Center and three other dermatologists recommended this specific brand from Neutrogena, which is formulated for babies, features a broad-spectrum SPF 50 shield against UVA and UVB rays, and is dermatologist-tested, water-resistant, and hypoallergenic. This specific product was also recommended by Mark.
Best tinted sunscreen
"Women of color are often left out of sunscreen talk, and it's exceptionally challenging for them to find a good sunscreen that doesn't leave a white cast," said Sarah Payne, an expert aesthetician and co-founder of Sarah Nicole Skincare. She recommends this all-mineral sunscreen from EltaMD for everyone, including women of color, although she mentioned that women with deeper skin tones will want to test before committing. Payne says, "It's ideal for sensitive and aging skin with a light tint to help balance uneven skin tone. There's also hyaluronic acid in the formula, which makes it glide and feel wonderful if your skin feels irritated."
Best sunscreen for acne-prone skin
Not only was this specific sunscreen from EltaMD recommended by 4 of our 11 experts, it was also the favorite sunscreen from our recent article about the best sunscreens for face. And although the directions suggest using it on the face and neck, you can use it all over, making it ideal for body acne, too. Kelly says that he uses this combination mineral and chemical sunscreen himself on a daily basis, and told us that he loves it because of its "serum-like" texture, explaining that "it provides both chemical and physical blockers for the skin and contains actives like hyaluronic acid, niacinamide, and lactic acid, which are great at fighting acne-prone skin while conserving moisture."
Best cruelty-free sunscreen
Last year, Morrill named Pacifica as her favorite cruelty-free sunscreen — and this year, she says her opinion hasn't changed. The environmentally friendly and 100 percent vegan line "is not only free of just about any scary additive you can think of, but also happens to be ridiculously good-looking." And to ensure you'll use it on the regular, it comes in a stick, spray, and lotion, depending on your preference (just check the ingredients before buying, as not all of Pacifica's products are chemical free). 
The Strategist is designed to surface the most useful, expert recommendations for things to buy across the vast e-commerce landscape. Some of our latest conquests include the best women's jeans, rolling luggage, pillows for side sleepers, ultra-flattering pants, and bath towels. We update links when possible, but note that deals can expire and all prices are subject to change.
Every editorial product is independently selected. If you buy something through our links, New York may earn an affiliate commission.

The Strategist in your inbox.