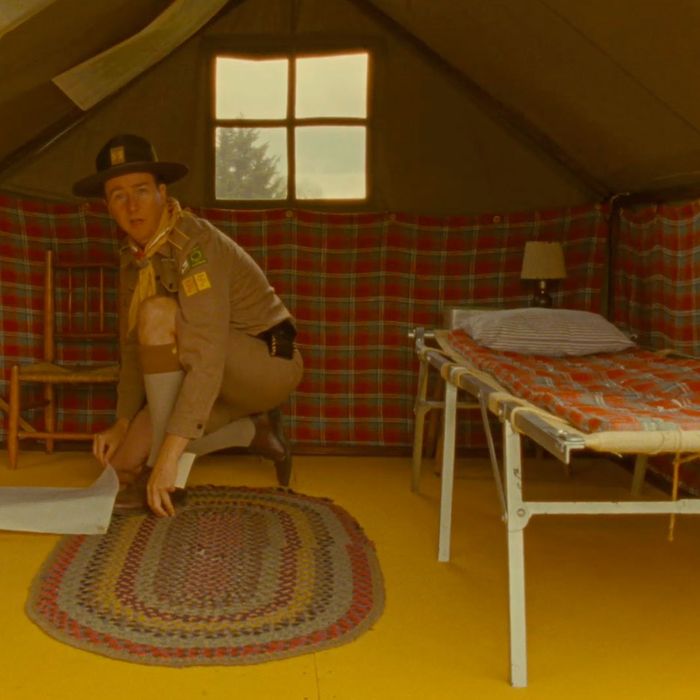 Photo: Courtesy Focus Features
Here at the Strategist, we like to think of ourselves as crazy (in the good way) about the stuff we buy, but as much as we'd like to, we can't try everything. Which is why we have People's Choice, in which we find the best-reviewed products and single out the most convincing ones. (You can learn more about our rating system and how we pick each item here.)
And while we've rounded up tent-ready sleeping bags and air mattresses before — including an entire list list of kid-tested, parent-approved products— here, we've compiled the best cots for camping, as praised by the most enthusiastic reviewers on Amazon.
Best-rated camping cot
"I am pretty picky when it comes to my sleeping conditions," writes a reviewer who has a "memory foam hybrid mattress at home" and calls the ComfortSmart Cot her "BEST CAMPING PURCHASE EVER!" Like many others, she considers it a welcome alternative to air mattresses, which "ALWAYS deflate … even if it's on a clean, flat floor." Tall reviewers also seem to like the Coleman cot's ample surface area. "I'm totin' some tonnage," says one, "so you wonder whether this thing is up to the task. It is. For us biggins, the extra width of this is welcome, the length is nice, and it's pretty comfortable … I used it for about 15 nights last summer and so far so good." Another exclaims "REJOICE TALL PEOPLE," adding, "If people only knew how hard it is to find a size 15 shoe at Walmart, they would understand why finding this cot makes me so happy." And hundreds of five-star reviewers use the word easy to describe this cot, be it "easy to fold up and transport," "easy to setup and fold-up," and "easy to wipe down/clean after a dusty camping trip."
Best-rated (less expensive) camping cot
Over "10 days of partying this year," a gregarious festivalgoer and vocal Magshion fan says, "I have grown to love my cot just as one comes to love their own bed." A second reviewer insists, "I love it so much that I'm thinking about getting rid of my bed so that I can enjoy this every night." Pairing the portable cot with a foam pad elevates its comfort level even further among several fans, as does the simple fact that it doesn't sink into the ground like air mattresses often do. Or as a third reviewer puts it, "Thank you from the bottom of my heart for saving my 41-year-old back from enduring another camping season sharing an air mattress with a toddler. When you only weigh 20 pounds, you get all the air and I get all the ground."
And now for some micro-picks of every type of camping cot you might be looking for.
Best extra-large camping cot
"Seriously. I have never, ever slept so good camping before in my life and I've done lots of camping," one five-star reviewer raves. "The morning after our first night sleeping on this cot camping, I couldn't believe we slept until 8:30 a.m! I don't even sleep in that late at home in my own bed." Its size is no slouch either — a "beefy" frame that can support 600 pounds and fit two children "easily." Not to mention give adults extra room to move around and not end up with a "sore back or joints" the next morning. "After years of fighting with camp rolls and air beds that deflate I bought two of these," explains an emphatic customer. "For the first time in my prissy spoiled life, I am sad to leave the campsite." Many reviewers recommend getting the option with a pivot arm, which makes it slightly easier to put together. As one camper explains, "I got one of these with the arm and my friend got one without the arm. We got to the campsite and I slapped mine together and he didn't have a tool to put the last notch on. He had to go find a crowbar."
Best camping cot with side table
A side table can be placed on either side of Coleman's Pack-Away cot, a "very useful" addition that gave one reviewer "a place to put my flashlight and phone so I didn't have to fumble around in the middle of the night trying to find them like I usually have to do." As for its actual bed, a reviewer with "arthritis and bad knees" says it was "a lifesaver on my last camping trip … Was it comfortable? Yes, I slept great." Even people who don't spend much time outdoors approve, with one reviewer writing, "I don't camp much but I do share hotels with my pals for concerts/club nights so I bring this along and it's perfect. [It] gives me my own little space; I tuck it in a corner and all my stuff fits under it. The little table is plenty of room for a phone and then some; the cupholder is clutch. Overall a good buy if you are getting too old to sleep on floors all the time."
Best camping cot with side pocket
If you'd prefer a side pocket over a side table, KingCamp's folding cot has a couple of them. "This is easily the best designed camping cot in existence," says one clear supporter. "The pocket is a must-have and worth the little extra money; it's actually three pockets, which was not clear from the pictures, so bonus there too. We're buying another one in gray." Another reviewer bought the cot for their son's birthday and now "he will not go back to his normal bed. In fact, because it is so easy to fold and mobile, he takes it around the house and sleeps in various locations. He loves it." And as one adult reviewer points out, "It has great support, the pocket fits a beer can."
Best foldable camping cot