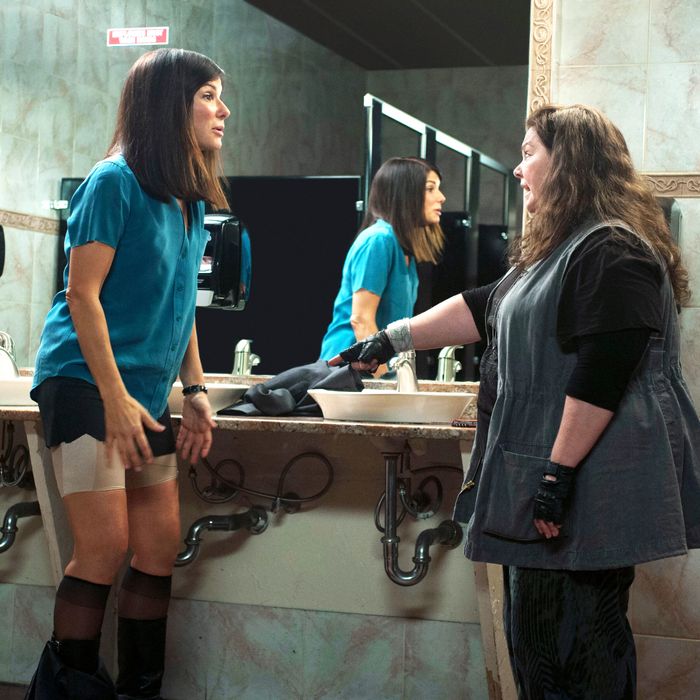 Photo: Courtesy 20th Century Fox
Shapewear has a reputation for being unforgiving, torturous even — the term "sausage casing" came up a lot in interviews for this story. No longer simply a fixture on red carpets, shapewear is now also for civilians who want instant lifting and tucking for special occasions, or even just for everyday wear. To find the best shapewear that's also comfortable enough to wear to work, we spoke to 11 boutique owners, plus-size stylists, and Hollywood stylists and costume designers about their go-to styles. Then we combed our archives for any exceptional garments we've written about before. The 32 pieces of shapewear below take, well, many shapes, so the recommendations are organized by type of garment, from bodysuits to shorts to tanks to briefs to thongs to tights to leggings to lingerie; when applicable, each category leads with the stuff we heard about the most. (To skip ahead to any category, just click any of the linked words in the previous sentence.)
Best shaping bodysuits
Of course, we couldn't write a story about shapewear without mentioning Spanx. As celebrity stylist Ali Levine says, "We all think Spanx when we hear shapewear." Levine is one of three cool people (all stylists) we spoke to that recommend Spanx's bodysuits; the second is Dina Scherer, the owner of Modnitsa Styling, who pointed us to this style as a great one to wear with backless dresses or low-cut tops. Scherer likes how the bodysuit has openings in the front and back that allow you to show skin, while still providing plenty of support thanks to its mid-thigh length legs and padded cups.
Our third Spanx-bodysuit fan, stylist Alison Deyette, recommends this open-bust style to anyone who wants the brand's smoothing effects on their tummy, hips, and back — but would prefer to wear their own bra up top.
When it comes to shapewear, Levine says to always consider "the Four F's: fit, form, fabric, and fashion." This Bali body briefer, she says, delivers across all four categories. The stretch lace looks chic, while the softly lined underwire cups and hook-and-eye closure will show no lines under your clothes. "Very sexy as well as slimming and trimming for the body," she promises. "It's the perfect blend between comfort, function, and fashion — and a great price point as well!"
For another open-bust option, Levine recommends the Miraclesuit by Bare Necessities, which shapes the midriff, tummy, thighs, and bottom with its stretch microfiber and mesh material. In addition to its open bust that allows you to wear your own bra, the bodysuit also has an open-crotch design so you don't need to wriggle out of it to go to the bathroom. Plus, Levine adds, the legs are sheer so they'll be virtually invisible under your cocktail dress. "It's a great shaper that's very smoothing," she says.