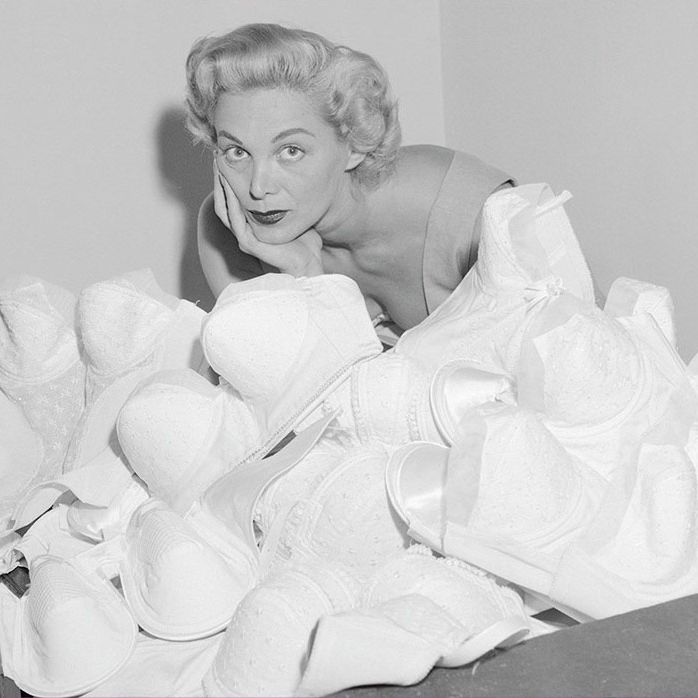 Photo: Bettmann/Contributor/Getty
The bra might just be the most particular item of clothing. It has to fit perfectly and disappear underneath clothes while not cutting into your chest from any angle. It has to lift and support while making you feel sexy and natural. Plus, no two pairs of boobs are alike, which is why shopping for bras often just gets confusing and frustrating. To simplify the process, we solicited opinions on the best bras from experts — including professional bra fitters — as well as from real people who've found styles they love. Then we combed our archives for any other truly beloved bras we've written about before. The 35 styles below include bras for every type of boob and occasion; to help you find what you're looking for, we've grouped the bras into categories — from best overall bras, to best T-shirt bras, to best lacy bras, to best strapless bras, to best wireless bras, to best sports bras — and, in each section, noted if any came recommended for a particular chest size. (To jump to a specific category, just click any of the links in the previous sentence.)
Best overall bras
Natori came up a lot among the women we surveyed, who recommended the brand's bras as comfortable, stylish, and supportive options for a wide range of sizes. The Feathers Underwire Contour Bra is the best-selling bra for shoppers with A through G cups at New York City's Bra Tenders, according to store founder Lori Kaplan. "It's a very lightweight, seamless, deep-plunge bra with a little lace trim, so it's good for T-shirts, but it still has some feminine effects," she says. Natori has a broad selection of skin-tone-matching shades, too, which Kaplan says her customers appreciate. Writer and personal stylist Molly Lamoureux is another fan of the Feathers bra, calling it "the unicorn of undergarments" because it's "comfortable, supportive, and looks amazing under clothes."
If you want something simpler, fashion Instagrammer Emily Catellier likes Natori's very similar Bliss Perfection bra, which limits the lace trim to just the band. "It's impossibly comfortable, fits me like a glove, and hasn't started to break down after several years of wear," she says. "It's also invisible under T-shirts. I hate when the top edges of the cups turn up and you see that line through your shirt — this one is totally invisible." If you like your bras lacy, try Natori's Flora bra, which Mia Leimkuhler, a former Feathers devotee and Strategist newsletter editor, wears under everything. "It's really similar to the Feathers, but it's lighter — the cup material is thinner," she says. "I also think it's prettier, like the lace on the cups is a nice touch." Like the other Natori bras, Leimkuhler assures it offers plenty of support.
Best overall bra for small chests
"If you're in that A- to B-cup area, a good idea is to look at brands that specifically work with those sizes in mind," says lingerie expert Cora Harrington, a Strategist contributor and the author of In Intimate Detail: How to Choose, Wear, and Love Lingerie. She told us that Pepper, a newer underwear brand, does just that by designing bras for breasts in the AA-, A-, and B-cup range. Elisabeth Dale, the author of The Breast Life Guide to The Bra Zone: How to Find Your Ideal Size, Style, and Support, also says Pepper makes some of the best bras you can buy for smaller sizes, all of which have "pretty details to them," she adds. The All You underwire bra is one of the brand's best sellers; as we noted in our list of the best bras for small breasts, its cups are "shallower in depth to eliminate annoying bra gaps," according to the brand.
Best overall bras for large chests