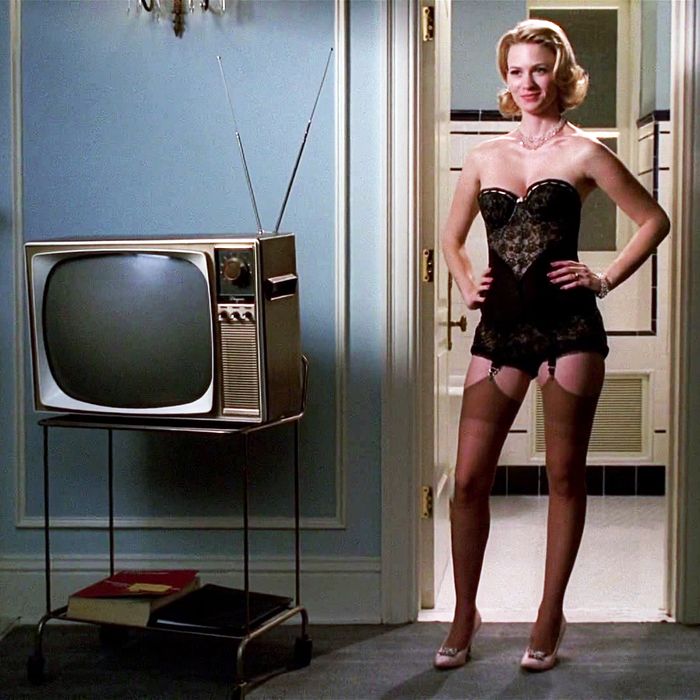 Buying lingerie is one of those ultrapersonal choices that really should be more for the wearer than the gifter. Some women favor ultrasheer, lacy options when they're lounging (or for special occasions), while others go for tamer, high-waisted options that feel more structured. Here, we interviewed more than a dozen designers, models, and lingerie wearers on their skivvies of choice — wearing them might make you arouse even yourself, as one writer put it.
Underwire lingerie
To get that "lifted" look without having to wear a push-up (or if you just need more support), slinky underwire options are a good idea. In this realm, we've heard great things about Dora Larsen, an experimental line launched by a former lingerie buyer, which specializes in a more colorful, lacy approach to lingerie. Natalie Suarez (a.k.a. blogger "Natalieoffduty") added one of their bras to her holiday wish list last year, saying, "This is such a romantic bra with a really cool and beautiful color palette. It will work so well under little silk dresses." The color blocking reminds us somewhat of swimwear — a tropical pink and yellow here, a pastel blue or mint green there — so they're ideal if you get bored with traditional black and nude styles.
Model Naomi Shimada has a similar color ethos when it comes to lingerie. Two years ago, she decided to stop buying black underwear completely ("I've still struggled to find fun designs that are colorful and flattering at the same time") and found that Agent Provocateur, the storied French label known for their racy designs, actually made bras in her size (34E/F). "I love that their palettes feature colours I've never seen anywhere else." She owns and recommends this plunging, light brown set, which would be ideal for someone with a larger bust size, but you can also find three-piece sets at AP for the whole shebang, plus body chains and silky slips and cover-ups.
If you don't consider yourself a "lingerie" person — maybe you run on more of a minimal Baserange frequency — you may want to try Negative Underwear. It's a brand that we love for a high-design, understated look. Communications manager Vanessa Remoquillo's a fan, too, and while she says they're not really conventional lingerie so much as functional underwear, "the styles are incredibly sexy, with the added benefit of being supremely comfortable — which makes me feel all that much more confident when I put them on. I've never been one for lacy things, so I love how these are subtle and sophisticated. They seem to say: I know myself and I know my body."