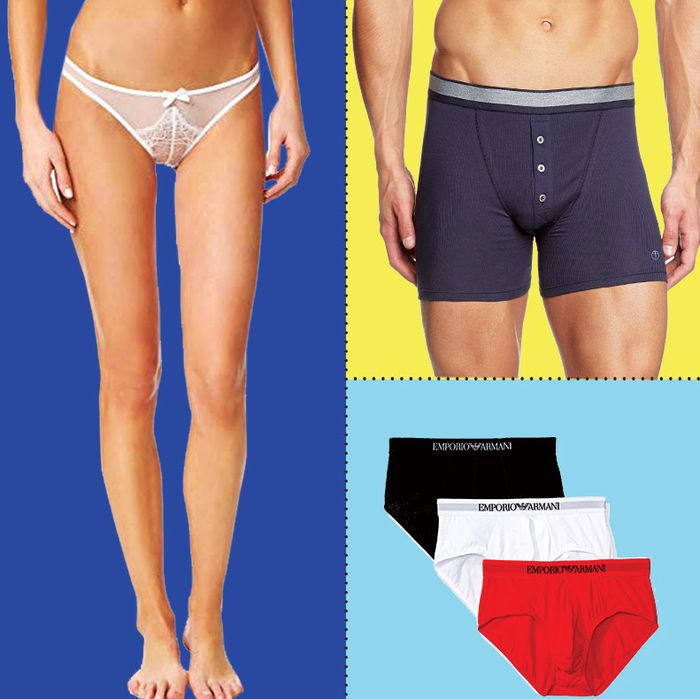 Photo: Courtesy of the retailer
If you're looking to expand the international contents of your underwear drawer but can't necessarily fly all over the world in search of the best underpinnings, we've got you (skimpily) covered. We've scouted 13 international underwear brands from countries like France and Japan that offer everything from men's cotton basics to lacy sweet nothings for women — all available on Amazon.
From France
Chantelle was founded in France in 1876 and came to fame for creating the first elasticized fabric for corsets.
Simone Perele also got its start from the world of corsets and was founded in Paris in 1948 by Madame Simone Perele, an expert corset maker who wanted to free women from restrictive lingerie and instead create pieces that catered to a woman's natural shape.
From Japan
Wacoal is among Japan's most popular lingerie and underwear brands.
From Switzerland