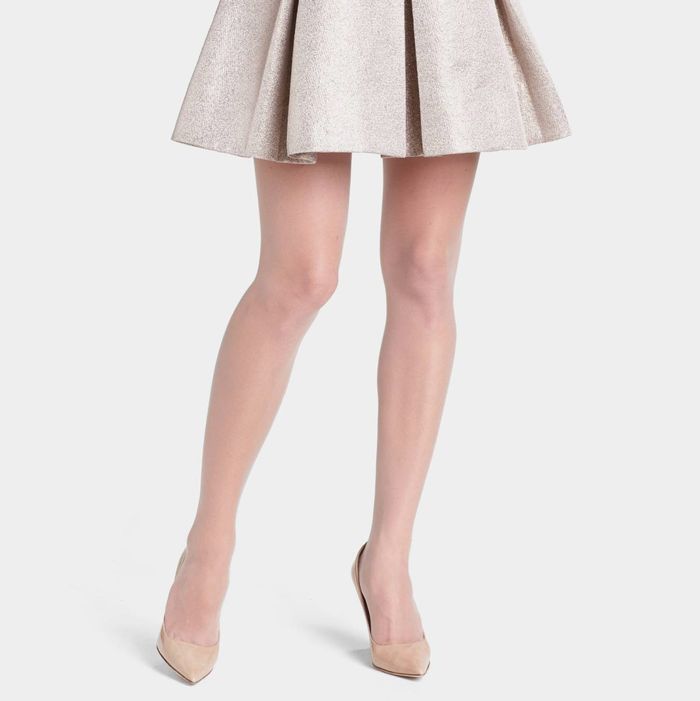 The best sheer pantyhose looks like you're not wearing anything at all.
Photo: Courtesy of Nordstrom
While some flight attendants and all Hooters waitresses are still required to wear flesh-toned pantyhose as part of their uniforms, almost every major American corporation has banished any mention of pantyhose from dress-code manuals. Outside of conservative law firms, an audience with the queen of England, or a southern debutante ball, the answer to the question "Are pantyhose necessary?" is a resounding no. But a good pair of sheer, flesh-toned pantyhose is a great life hack: They keep your legs a little bit warm when you want to go bare-legged in spring dresses while it's still cold outside (that tiny barrier between your naked skin and the cold air really does help), they hide any imperfections you may not want to show the world, and they even act as a slippery layer so skirts and dresses don't bunch or ride up as you walk.
And there is one corner of the world where pantyhose are still very much de rigueur: Hollywood. The women I dress for TV shows, films, and commercials almost never go on camera with bare legs — they all want a smooth, sleek leg line; the kind you can only get with leg makeup or flesh-toned pantyhose. But nobody wants it to be obvious that they are wearing pantyhose, so I swear by a handful of brands that deliver perfect-looking legs — without calling any attention to themselves. These are my favorites, and the very best.