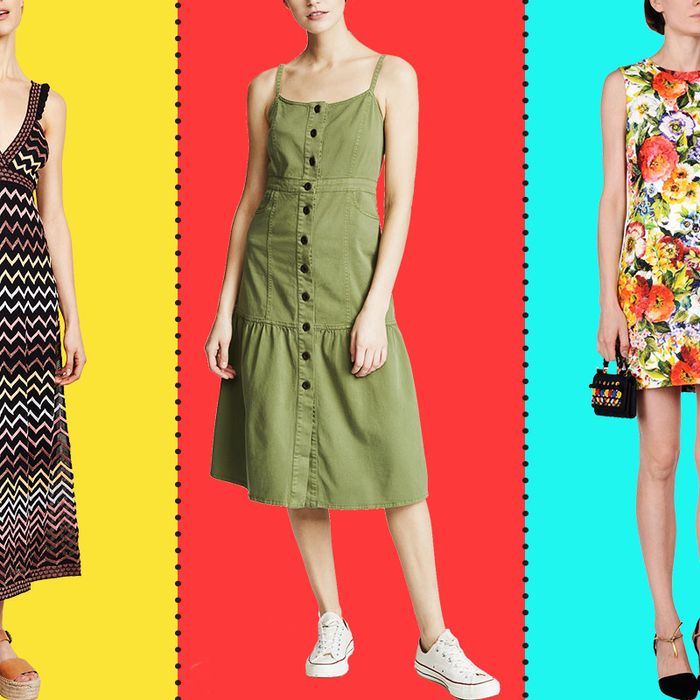 Photo: Courtesy of the retailers
Spring-dress season is upon us, and it turns out that a whole lot of them are on sale: long ones, short ones, medium ones, plus-size ones, floral ones, striped ones, work-appropriate ones, wedding-appropriate ones, wandering-around-the-neighborhood-on-a-weekend ones, blue ones (we have a thing for the blue ones), bright-red ones, black linen ones … Below, our favorites — which we will keep updating throughout the following months as they sell out and new dresses arrive on the price-chopping block.
Our colleague Dana Trombley swears by Yumi Kim dresses and says they are "PERFECT for weddings."
A more "directional" striped spring dress from the good folks over at Opening Ceremony.
This denim dress features a groovy trompe l'oeil tie-waist situation.