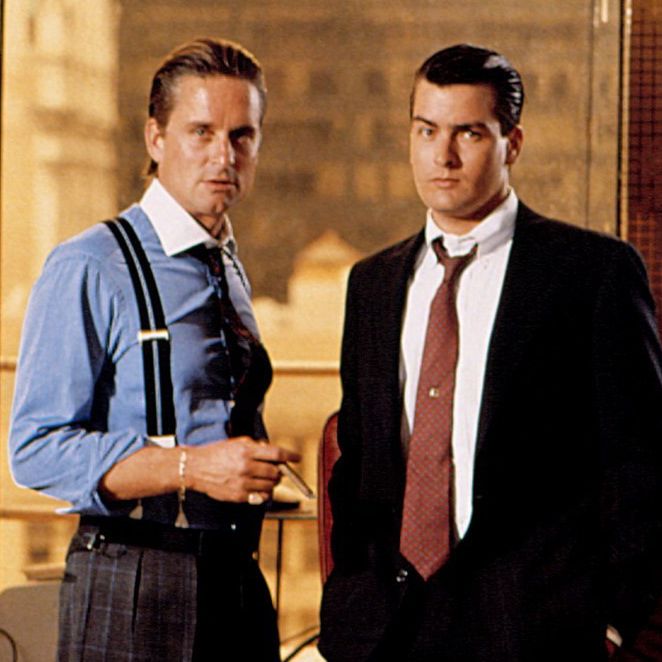 Photo: Twentieeth Century Fox
While we might already be familiar with the ins and outs of dressing for the gym, the cold, or the beach, knowing what to wear for ultraspecific dress codes like job interviews, wakes, and "dressy casual" isn't always obvious. That's why we're launching What Do I Wear? — a series in which we talk to experts about the tips and tricks of dressing for occasions that might need more specifics than a casual Google search can give you. In our first installment, we're talking to finance experts about how to dress for your first job on Wall Street.
If you're applying for an entry-level job in finance, you may be prepared to suit up in traditional Wall Street attire, but that would mean different things depending on whom you talk to. In finance, the dress code differs depending on whether you're hoping to land a spot at an older investment-banking firm like J.P. Morgan or aiming for a venture-capital job or a hedge fund.
"There are a ton of different jobs in finance," says Alexander Lowry, finance professor at Gordon College and a former executive at J.P. Morgan. "One extreme would be investment banking, which is more the old-school suits and ties, and then you get the ranges in between. Wealth management is probably in the middle, and on the other side is venture capital and private equity. There, you don't really have to dress up since clients come to you for money."
Even more casual still, says Oliver Cooke — the executive director and head of Selby Jennings (a global recruiting firm that helps place candidates in financial services) — are the finance people who work in tech or hedge funds, who might wear a tee shirt and jeans to work.
Here, we spoke to both of them about their suggestions for an entry-level job interview for a dressier job in finance.
Investment-Banking
or
Client-Facing
Roles
"If you're walking into J.P. Morgan or any of those big companies for an entry-level job, you should show up in a suit and tie. And you don't need to be super fancy: You don't have to wear cuff links, you don't have to wear a big, fancy watch. You don't have to have a handkerchief in your pocket. You probably shouldn't be wearing 1980s Gordon Gekko–type shirts in two-tone colors, though. My rule is always, 'Dress a little bit higher.'" —Alexander Lowry
"One of the big trends over the last couple of years is that the guys wear shorter trousers to show off a little more sock and to make it a little more hip, and what I would caution is to be a little wary of that on your first interview day because if you're seeing people that are mid- to senior-level in their career, they're probably looking at that going, 'I'm not sure about that.'" —Lowry
"We've definitely seen a trend in the last five years of a general relaxing of dress codes in multiple areas. The general rule of thumb is, if you're in a department where you're going out and seeing clients, then the traditional suit and tie for men and traditional corporatewear for women is very much advised. In Europe, we tend to wear slightly more fitted suits and that's probably a trend I've seen in the U.S. I've been here for five years, and the suit attire definitely has become more European generally than the traditional baggy American suit that was worn probably 10 to 15 years ago. We would certainly advise people to keep suits in neutral colors like blacks, grays, and nothing too flamboyant." —Oliver Cooke
"For men, normal dress shoes are ideal, like Cole Haan, but I'd steer clear of fancy brogues. Don't go too casual with moccasins or even non-lace-up shoes at these firms." —Lowry