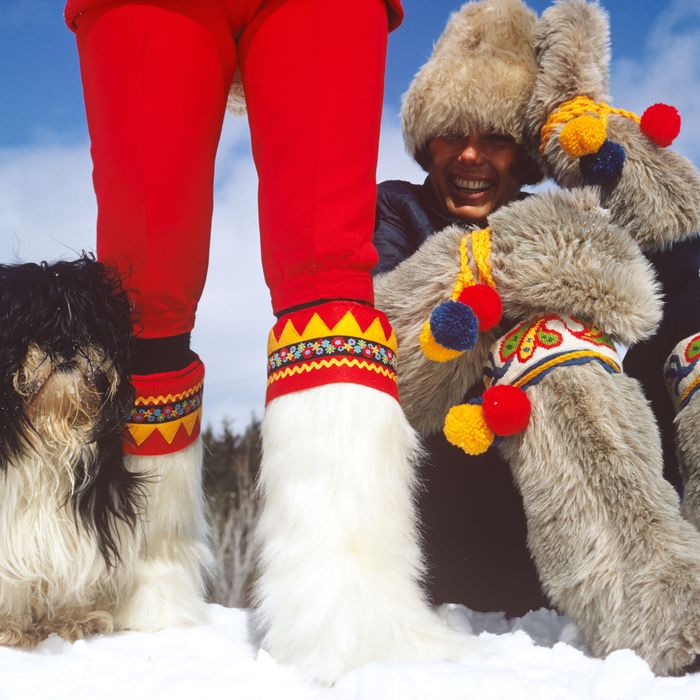 Photo: Susan Wood/Getty Images
In our advice column, Ask the Strategist, we take your most burning shopping questions and scour friends, call up experts, and draw from personal experience to answer them. As always, please comment with one of your own — we're here to help.
Question: I'm looking for snow boots that are like Sorels, but not Sorels because I want a pair that's cuter and not as clunky. I'm looking for something fleece-lined and for winter, but I'd like to keep it under $75. I found these Tretorn's on Amazon that I really like, but they're a little more than I want to spend. Know of anything else?
First, I must say that those Tretorns are only $78, which is really an excellent deal for snow boots, and if you really do like them I think you should get them. They're going to last more than one winter, and they're worth it. But to give you a sense of what else is out there in your price range, I've collected many more options below.
If you're 100 percent against spending more than $75, these Chooka Bainbridge Chelsea boots are pretty similar. They also seem a bit less chunky, which I think you'll like. I kind of love them in this stone color, but they also come in black and navy.
You mentioned that you're not so into the duck-boot look, but my colleague Lori just wrote a whole piece about how amazing, durable, and warm these really cheap Target boots are, so they might be worth it if you just want something quick and reliable without having to even think about the money spent. The Target boots are sold out, but here is a similar style from Amazon.
Here's another furry pair from Amazon that's reminiscent of some ladylike Timbs.
If you have a creative eye and look at these all-back Skechers from the right angle, they kind of look like the infamous Balenciaga sock sneaker.
And If you're into the '90s-revival look, these Skechers are a little over $75, but look super warm and have a similar chunky sole to the now trendy Fila Disruptor sneakers.
This sneakerlike Chelsea boot is fun in red.